Hungary, Israel Report More Bird Flu Outbreaks
GLOBAL - Israel and Hungary are the latest countries to report outbreaks of highly pathogenic avian influenza on farms, with Hungary reporting over 20 farms affected.
The countries have suffered outbreaks of the H5N8 strain of the disease, which has been spreading widely through Europe in the past few weeks, killing both poultry and wild birds.
Hungary has reported 24 outbreaks in total in its most recent report, mainly in its southern central Bacs-Kiskun region. Most of the affected farms were duck and goose farms, although some were backyard operations. Over 10,000 birds died and another 38,000 birds had to be destroyed to prevent the disease spreading.
Hungary's report suggests contact with wild species, airborne spread, and fomites (humans, vehicles, feed, and so on) as the sources of the outbreaks.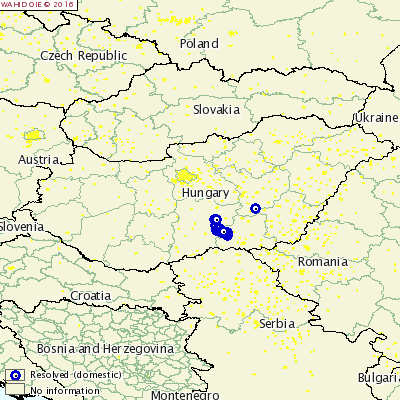 In Israel, two turkey farms and one chicken breeder farm in Hadarom region have been affected. The country's report to the World Organisation for Animal Health (OIE) said the farms are on the path of migrating birds flying from Europe to Africa, which is thought to be how the virus is spreading so far so quickly.
Israel has put quarantine and surveillance measures in place.
In addition to these outbreaks on farms, outbreaks have been reported in wild birds in Sweden, Switzerland and Denmark. Various species were affected, including one wild eagle in Sweden, which was found alive with neurological symptoms.
Further Reading
You can visit the avian flu page by clicking here.