Pronavicola's Colombian Hatchery Expansion Continues with SmartPro™
COLOMBIA - Columbian poultry group Pronavicola has completed the second phase of its major hatchery upgrade and expansion programme in Buga, western Colombia, with the installation of new, state-of-the-art SmartPro™ single stage hatchery technologies and a SmartCenterPro™ automated hatchery information system from Pas Reform.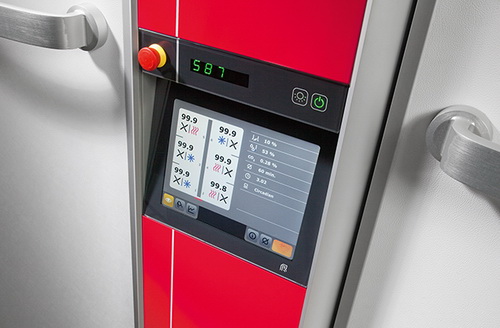 The project includes the installation of six additional SmartSetPro™ setters and six SmartHatchPro™ hatchers, as the hatchery targets a total weekly capacity of 800,000 day-old broiler chicks per week. A new climate control (HVAC) system provides fine control of environmental conditions in the chick handling and storage areas - and the upgrade also includes Pas Reform's advanced, web-based SmartCenterPro™ hatchery information system, to monitor, control, analyse and report on every level of hatchery operations for each hatch cycle.
Pronavicola, the first hatchery in Colombia to adopt single-stage incubation technologies, has earned a reputation for innovation through technology in the country's poultry sector since it was founded in 1982.
For Mario Zapatta, the company's project manager, SmartCenterPro™ offers significant operational benefits to his hatchery management team: "The ability to have Pas Reform's incubation and technical specialists online and "present" in the hatchery with us, helping with advice on incubation programmes and machine maintenance, is a great asset that has come with this hatchery management platform," he says.
"We look forward to benefiting from more software applications in the months to come, as the hatchery upgrade becomes fully operational."