New Member of the Cobb Sales Team in North America
Mark Hamby has joined the North America sales team of Cobb-Vantress, Inc. as Southeast regional sales manager. He is responsible for managing sales efforts in Georgia, Florida, Indiana and parts of Tennessee and Kentucky.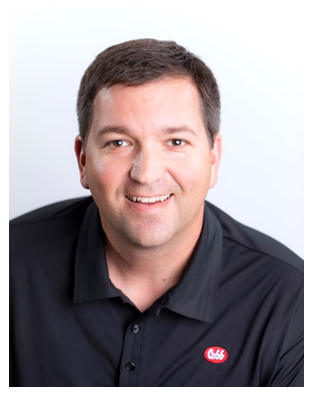 Mark began his career with Con Agra in 1996 after graduating from the University of Georgia with a Bachelor of Science in animal science and a Minor in poultry science. For the first 17 years of his career, he worked with Con Agra and Pilgrims as a broiler service technician, broiler manager, breeder manager, live production manager and processing plant manager. The last three years of his career have been with Zoetis as a regional account manager in Georgia.
"We are all excited to welcome Mark Hamby as the newest member of our team," said Heath Wessels, Cobb senior director of North America sales. "His experience in the US poultry industry will be a great asset in growing our business."
Cobb-Vantress, Inc. is a poultry research and development company engaged in the production improvement and sale of broiler breeding stock. Cobb is the world's oldest pedigree broiler breeding company. Founded in 1916, Cobb has grown into one of the world's leading suppliers of broiler breeding stock with distribution into over 120 countries. Cobb has contributed to the dynamic efficiency and growth of an industry that has transformed chicken into an economically affordable healthy protein source for many of the over seven billion people in the world.
www.cobb-vantress.com