Novus Poultry Academy Provides Tools for Success with Tough Competition
This May, Novus International, Inc. will host its 2017 Novus Poultry Academy, with a theme of "Broiler Nutrition and Management," aiming to educate industry professionals on the latest trends, techniques and research in the ever-changing boiler chicken sector.
The three-day event will be held in Qingdao, Shandong on May 16-18.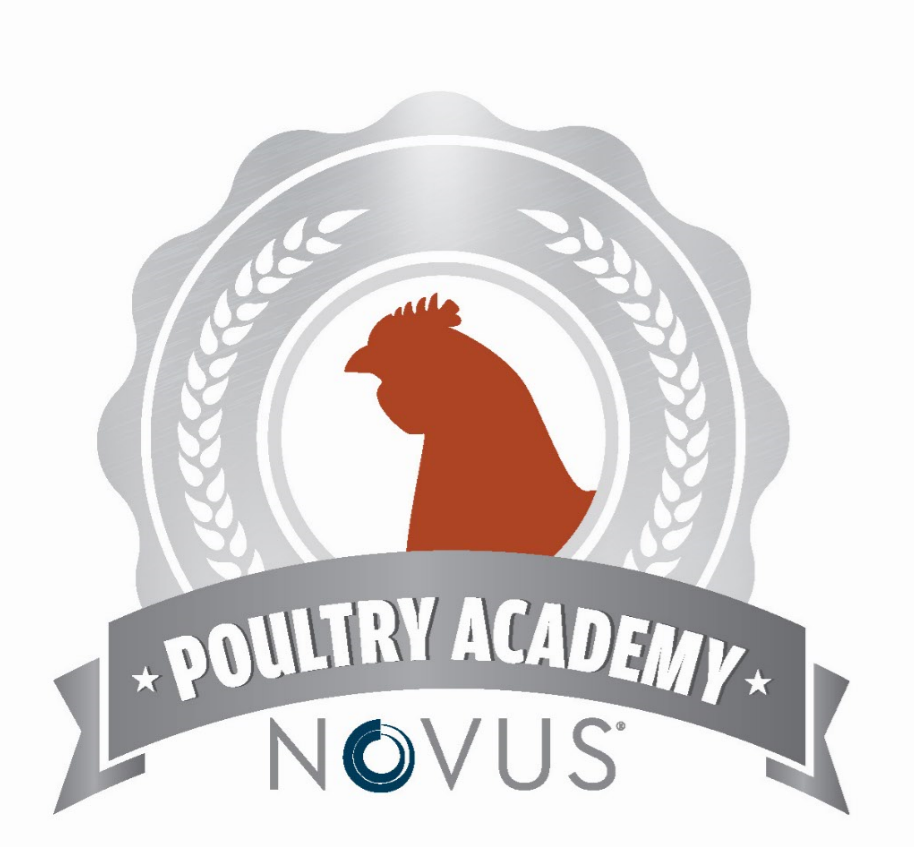 The competition in the Chinese poultry industry is becoming more and more intensive. Large companies are growing their market shares exponentially, and small players are fading away from the market. To survive and succeed, every player must be capable and determined. The Novus
Poultry Academy allows customers the opportunity to come together to share insights and best practices for improving their profitability and efficiency to stimulate business success.
"Now more than ever, it is important for companies in the agriculture supply chain to understand each other's challenges and needs," said Novus Area General Manager for East Asia Hangchu Tang. "Novus continuously invests in Novus academies, including the Poultry Academy, to provide a platform to engage with customers, key opinion leaders and industry partners to further this discussion. These are important activities for Novus, as they help to calibrate the company's activities with stakeholder desires."
Topics included in this year's Novus Poultry Academy are the landscape of the global broiler industry, early nutrition and the effects of trace minerals on epigenetics from breeder to broiler, managing the gut health of broilers, formulating optimal starter feed, reducing broiler mortality, better understanding phytase applications in broiler feed, managing the feed system to optimize performance, improving the income of the integrator, and reducing the condemnation rate in the slaughterhouse through nutrition management.
"Our partners are facing high production costs, animal welfare topics, meat quality challenges and wide variation in feed ingredient quality," said François Fraudeau, Novus president and CEO. "They want us to help them become more productive and more profitable, while meeting the social standards of the consumer."
Invited speakers include Dr. Park Waldroup, Novus International's Distinguished Professor Emeritus of the Poultry Science Department of the University of Arkansas; Dr. Lucy Waldron, professor at Massey University with rich experience in researching the interrelationships between feed, digestion and nutrient utilization; Dr. Qiu Rongsheng, senior independent animal nutrition adviser and , CEO of Euro & Asia (Beijing) Agricultural Technology Co. Ltd.; as well as Dr. Yan Fenglan, Novus International's senior manager of poultry research.
The Novus Poultry Academy provides tools to help industry professionals become more competitive and successful in the global marketplace. For more information, please follow us on WeChat: NovusInternational, or contact Yuwei Liu at [email protected].

About Novus International, Inc.
Novus International, Inc. is headquartered in metropolitan St. Louis, Missouri, U.S.A. and serves customers in over 100 countries around the world. A global leader in developing animal health and nutrition solutions, Novus International's products include ALIMET® and MHA® feed supplements, ACTIVATE® nutritional feed acid, ACIDOMIX® preservative premixture, CIBENZA® enzyme feed additive, MINTREX® chelated trace minerals, SANTOQUIN® feed preservative, AGRADO® feed antioxidant and many other specialty ingredients. Stratum Nutrition, a division of Novus Nutrition Brands, LLC, focuses on human nutrition through specialty and functional ingredients for manufacturers of foods, beverages and dietary supplements (www.stratumnutrition.com).