Aldo Rossi to Head Cobb Research and Development
Dr Aldo Rossi, who has 25 years of poultry experience including 17 years with Cobb-Vantress, Inc., has been appointed vice president of research and development for the company.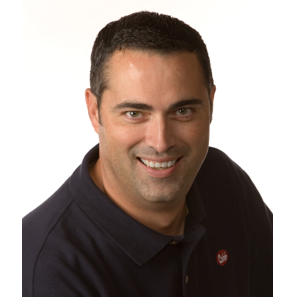 He has been managing director of world quality assurance, veterinary and laboratory services for Cobb for the past four years following a series of senior roles serving the North American poultry industry.
Cobb president Joel Sappenfield said he was delighted to announce the new appointment. "Dr Rossi's broad experience in the poultry industry and his scientific background will be a great asset in leading and directing Cobb research and development, genomic quantitative genetics, global product testing and disease management teams," he said.
"They make him ideally suited to achieve our genetic progress objectives that create global competitive advantages and supports our business growth plans."
Dr Rossi began his career at Cargill in 1992, after receiving his doctorate degree in veterinary medicine from the University of California, Davis, focusing on poultry medicine.
Since joining Cobb in 2000, he has served in various capacities, including veterinarian for the World Technical Support Team, North American director of sales and technical service, and general manager for the North American business unit. As general manager, in addition to his previous North American responsibilities, he was responsible for US hatcheries, grandparent and great grandparent production.
Cobb-Vantress, Inc. is a poultry research and development company engaged in the production improvement and sale of broiler breeding stock. Cobb is the world's oldest pedigree broiler breeding company. Founded in 1916, Cobb has grown into one of the world's leading suppliers of broiler breeding stock with distribution into over 120 countries. Cobb has contributed to the dynamic efficiency and growth of an industry that has transformed chicken into an economically affordable healthy protein source for many of the over seven billion people in the world.
www.cobb-vantress.com