Rasun connects with Iraqi poultry community at breeder and broiler Seminar
Aviagen® shared its extensive flock nutrition and management knowledge at Rasun's seventh annual Ross® Parent Stock and Broiler Seminar, from May 3-6, in Antalya, Turkey.
Organized by Rasun, the Ross distributor for Iraq, the event provided a platform for the company to connect with the poultry community in Iraq.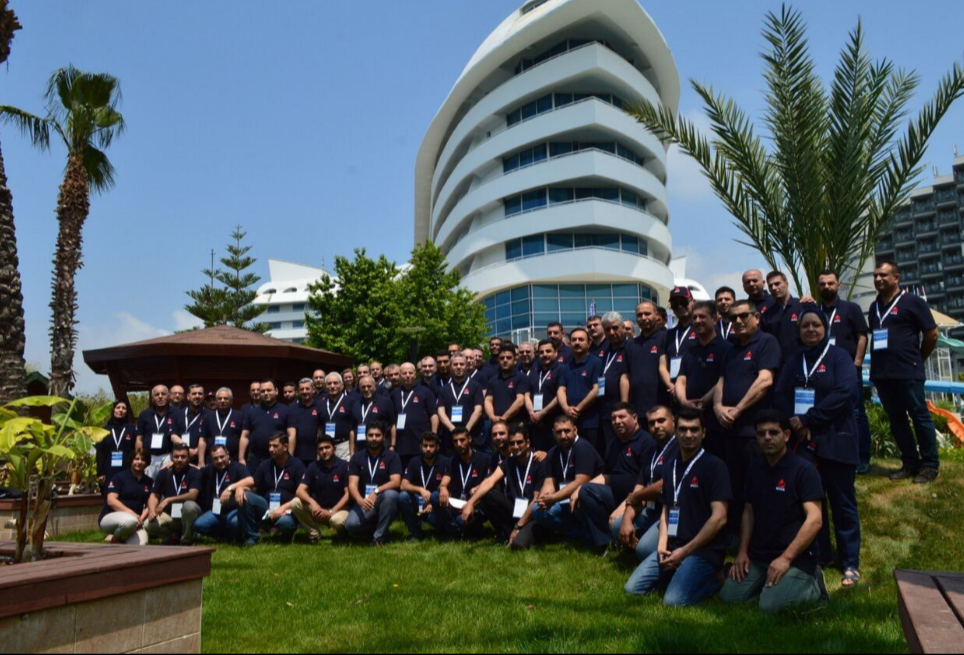 The Ross Middle East and Africa (MEA) team worked closely with Rasun, providing support by sharing its knowledge and best practices. For the first time, the seminar presented broiler topics to an audience of broiler growers. The new addition is a part of Rasun's ethos that best performance is only achieved if all stakeholders of the poultry community are reached and able to collaborate.
The event attracted 75 attendees, including representatives from leading Iraqi parent stock and broiler operations and the Iraq Ministry of Agriculture. The three-day program covered a varied range of management topics to equip delegates with the necessary knowledge and skills to enhance parent stock and broiler performance. One of the highlights of the seminar was the presentation of the 2016 Top Performing PS Flock Award to customers Al Haditha and Baresa to recognize the outstanding results achieved by their flocks last year.
Ross MEA Technical Service Manager Dr. Ibrahim Ibrahim discussed the importance of female management stimulation and pre- and post-feeding management, and introduced the Ross 400 Club, explaining that all broiler growers should be aiming to achieve this benchmark.
Dr. Ibrahim commented, "We work very closely with Rasun to ensure Iraqi customers receive the most up-to-date and relevant management advice. We are very grateful for their support. This seminar, which had both a great response and attendance, was an ideal opportunity to meet the customers and share information and experiences."
Rasun Group Partner Dr Dieyar Kakel said, "The Ross Parent Stock and Broiler Seminar is a forum to connect with the entire Iraqi poultry community; after all, inclusion for us is what it's all about. The support from the Ross team is crucial to making this event possible. In our eyes the Ross technical service managers are more than that: they are our friends and mentors too."
About Aviagen
Since 1923, Aviagen® has established itself as the world's leading poultry breeding company, developing pedigree lines for the production of commercial broiler chickens under the Arbor Acres®, Indian River®, and Ross® brand names. The Rowan Range® and Specialty Males® are specialty breeding stock from Aviagen that offer greater flexibility for customers to meet specific or niche market requirements. The company is based in Huntsville, Alabama, USA with a number of wholly-owned operations across the United Kingdom, Europe, Turkey, Latin America, India, Australia, New Zealand, and the U.S., and joint ventures in Asia. Aviagen employs more than 3,900 people and has a distribution network serving customers in more than 100 countries.
For further information, please visit www.aviagen.com.