Aviagen appoints Eduardo Souza Vice President, research and development, North America
Aviagen® has announced that Eduardo Souza has accepted the position of Vice President of Research and Development for Aviagen's North American region, effective Aug. 23.
In his new role, Souza will lead a team of U.S.-based geneticists and promote Aviagen's business by offering critical expertise to customers, as well as to sales and support teams, in North America and Brazil. While fulfilling these responsibilities, he will continue to oversee the pedigree breeding program in Crossville, Tenn.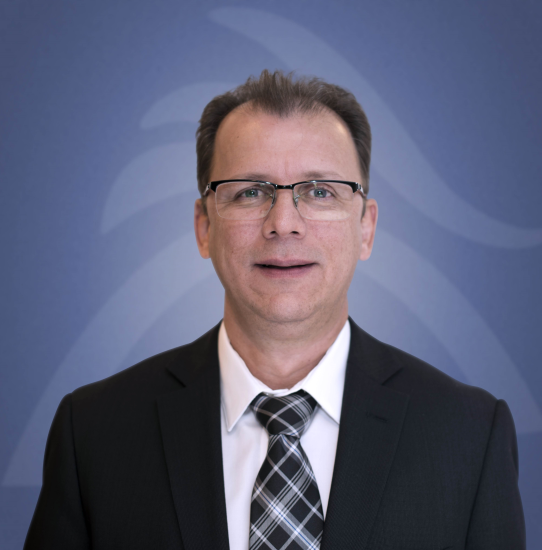 Reporting directly to Aviagen Chief Technical Officer Alfons Koerhuis, Souza will be based at Aviagen's global headquarters in Huntsville.
Important role benefits from breeding proficiency
Souza has an MS degree in Genetics and an MBA in Agribusiness, coupled with more than 20 years of experience in the poultry industry.
He began his career in 1991 as a geneticist for Agroceres-Ross, a previous joint venture between Agroceres and Aviagen in Brazil. In 2005 he joined Aviagen as a program geneticist for the pedigree breeding program in Crossville, Tenn. In this position, he led the broiler breeding program for the U.S., while supporting product development and global strategic positioning as part of the R&D team. At the same time, he also supported research and development efforts in Brazil, and this support function was later extended to Latin America, Central America and Mexico.
Souza's extensive insight is renowned throughout the industry, and he is frequently asked to share his knowledge with audiences across the Americas. This month he will speak before the 25th Latin American Poultry Congress in Guadalajara, Mexico.
"Eduardo brings to his new position a wealth of poultry genetics experience," says Koerhuis. "His know-how, as well as his dedication to the advancement of our balanced breeding program and success of our customers, will help drive our R&D efforts forward in North America and elsewhere in the world. We congratulate him and offer him our full support in this important position."
Aviagen President of North America Kevin McDaniel adds, "Our North American teams will greatly benefit from his thorough understanding of customer and market requirements, as well as his guidance on the direction of the breeding program. Eduardo has been and will continue to be a valued member of the North American commercial and technical teams."
About Aviagen
Since 1923, Aviagen® has established itself as the world's leading poultry breeding company, developing pedigree lines for the production of commercial broiler chickens under the Arbor Acres®, Indian River®, and Ross® brand names. The Rowan Range® and Specialty Males® are specialty breeding stock from Aviagen that offer greater flexibility for customers to meet specific or niche market requirements. The company is based in Huntsville, Alabama, USA with a number of wholly-owned operations across the United Kingdom, Europe, Turkey, Latin America, India, Australia, New Zealand, and the U.S., and joint ventures in Asia. Aviagen employs more than 3,900 people and has a distribution network serving customers in more than 100 countries.
For further information, please visit www.aviagen.com.