Aviagen customer seminar in Hungary presents latest in poultry production and awards Record Ross customer performance
Central Eastern Europe meeting features knowledge-sharing, relationship-building and performance recognition
Poultry producers from throughout Central Eastern Europe (CEE) came together during Sept. 27-29 in Egerszalók, Hungary, for the Aviagen® Kft CEE seminar. Late-breaking industry and market trends, as well as the research and development outlook for Aviagen Ross® broiler breeding stock were on the docket for topics of discussion.
Aviagen looks to the biennial seminar as an important forum for sharing with valued CEE customers current flock management advice to optimize success with Ross flocks. Aviagen Kft welcomed 190 customers from 20 countries, the event's greatest turnout yet.
Aviagen Kft General Manager Balázs Takács expressed his satisfaction with the seminar outcome. "A meeting like this is always a wonderful platform for customers to exchange current challenges, tasks and opportunities in a casual setting. It gives us great pleasure to be able to present better production results from our customers than ever before. I believe the performance achieved will serve as an inspiration to others throughout the region as they see the results that are possible when the highest potential of our products is achieved," he said.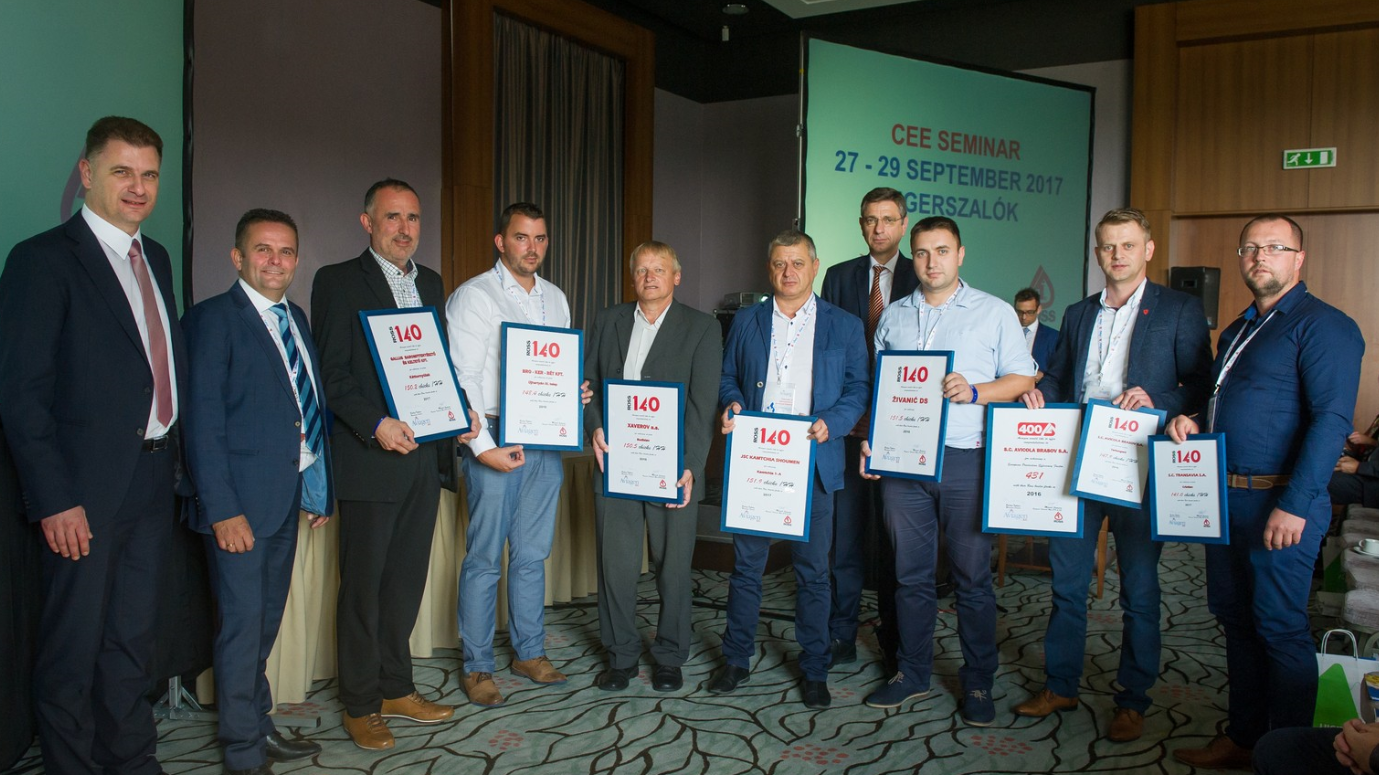 Biosecurity, breeding improvements take center stage
The seminar highlighted the following informative sessions:
A description of the "Chicken of the Future," which gave a unique glimpse into the direction of the Aviagen breeding program, by Magnus Swalander, Aviagen director of R&D.
An explanation of "What is needed for a mill to produce biosecure feed" by Franz Knittelfelder, quality manager, Feed Mills, Lugitsch, Austria.
A "Market Review" by Krisztina Németh, Aviagen sales manager, and Boyko Dimitrov, Aviagen regional business director.
A recommendation that "Biosecurity needs global attention" by Marcel Janssen, Aviagen regional technical manager, Eastern Europe and CIS.
Recognition programs reveal advancing management skill, Ross potential
Aviagen Kft also celebrated record customer performance by presenting the 2016-17 Flock Awards as well as highlighting the Ross 400 and 140 Clubs during the event. These Aviagen recognition programs pay tribute to the best of the best poultry growers who, through hard work and exceptional bird husbandry skills, drive the genetic potential of Ross birds to new performance heights.
Aviagen Kft has witnessed a steady growth in performance among its high-achieving customers in recent years, and the scores recognized by the Flock Awards and Club memberships have provided undeniable proof of greater-than-expected performance.
Flock Awards honor stellar performance
PS Flock Awards were granted to five customers who achieved commendable performance with Ross broiler breeding flocks. The winning customers were JSC Kamtchia - Shoumen Farm 1-A Bulgaria , D.O.O. Zivanic Bosnia and Herzegovina, Xaverov a.s. Budislav farm Czech Republic, Gallus Baromfitenyésztő Kft. Kéttornyúlak Hungary and Bro-Ker-Bét Kft. Újhartyán III.telep Hungary.
Performance has increased across the board for Kft customers since the inception of the Flock Awards in 2012. For example, the best flock results have risen from 144.6 chicks/hen housed/60 weeks in 2012 to 151.9 in 2016/2017.
The Flock Award for the top broiler flock went to S.C. Avicola Brasov S.A., Romania, also a Ross 400 Club member, who attained an outstanding EPEF result of 431 which signifies a substantial rise from an EPEF of 419 in 2014. Marcel Janssen extended his congratulations to this year's Flock Award winners.
"Every year we see a steady upturn in performance from our customers. During the first six months of 2017, we saw more flocks above 140 chicks per hen housed at 60 weeks than the total for 2016. Flocks with more than 150 chicks are no longer more the exception, because this year in the top 5 we have four flocks above 150 chicks per HH on 60 weeks. I'd like to congratulate this year's winners and commend their excellent results, which indicate that the quality of management on the farms is reaching higher levels."
Ross Clubs on the rise
Ross 140 Club membership is awarded to customers who have achieved a breeder performance of greater than 140 chicks per hen housed.
Ross 400 Club members have met or exceeded a European Performance Efficiency Factor (EPEF) score of 400. The EPEF measures production efficiency by taking into account a number of influences on performance, such as nutrition, feed efficiency, husbandry, and production management.
Club membership has grown significantly since Aviagen Kft introduced the clubs in 2014, as has the performance of the winning farmers. Year-on-year performance gains have elevated from an EPEF of 419 in 2014 to 431 in 2016-17, while average body weight and daily weight gain have also steadily improved.
"It was a pleasure for us to attend the seminar, which was very well organized. From the presentations we learned a lot about the market outlook for Ross birds. The meeting was a good opportunity for us to be able to benchmark with industry colleagues how we use Ross capabilities and what we achieve," said Ross customer Nedko Kolev, PS Manager for Bulgaria-based JSC Kamtchia – Shoumen.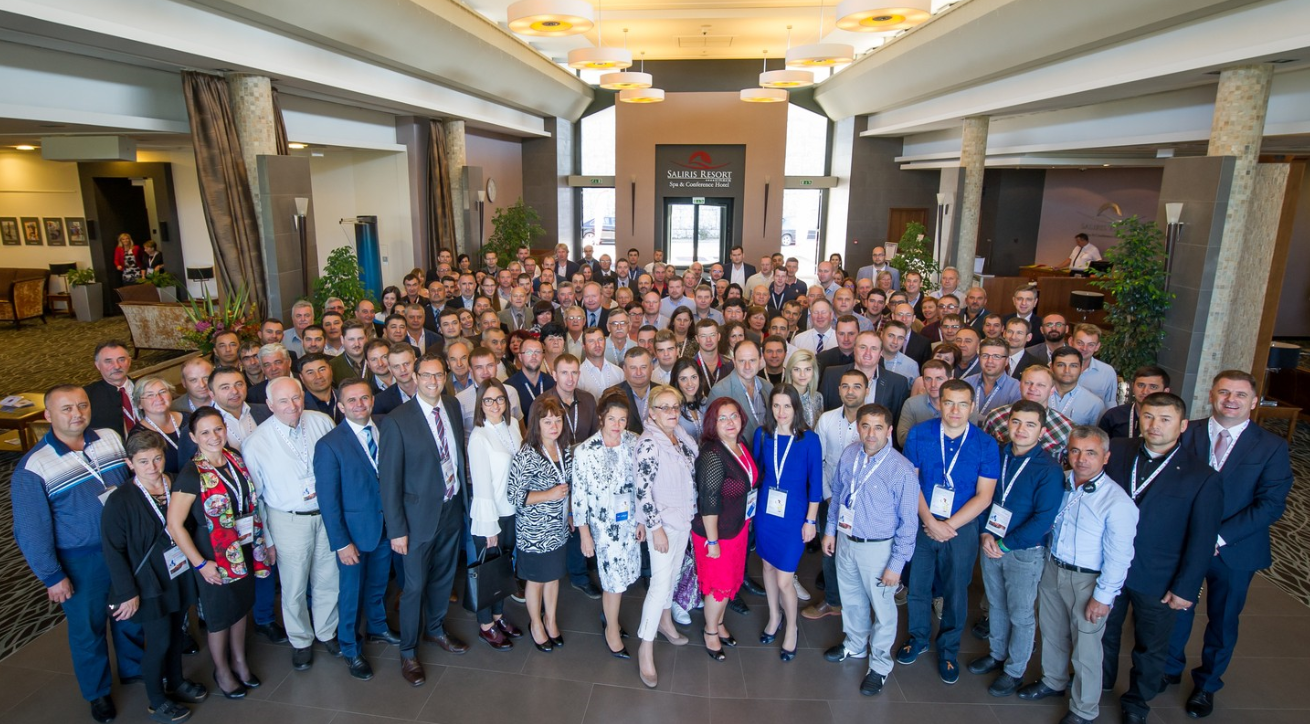 About Aviagen
Since 1923, Aviagen® has established itself as the world's leading poultry breeding company, developing pedigree lines for the production of commercial broiler chickens under the Arbor Acres®, Indian River®, and Ross® brand names. The Rowan Range® and Specialty Males® are specialty breeding stock from Aviagen that offer greater flexibility for customers to meet specific or niche market requirements. The company is based in Huntsville, Alabama, USA with a number of wholly-owned operations across the United Kingdom, Europe, Turkey, Latin America, India, Australia, New Zealand, and the U.S., and joint ventures in Asia. Aviagen employs more than 3,900 people and has a distribution network serving customers in more than 100 countries.
For further information, please visit www.aviagen.com.