Aviagen features brand diversity and global reach, local touch at IPPE 2018
This year will signal an exciting showing for Aviagen® at the International Production & Processing Expo (IPPE) 2018 in Atlanta.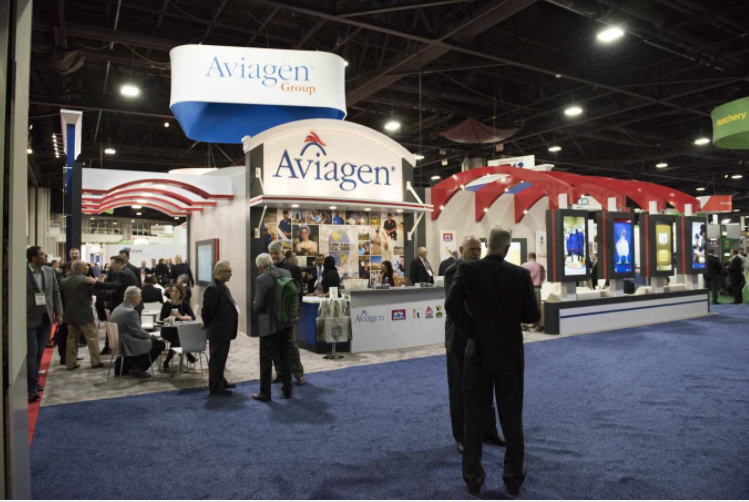 Celebrating its 65th year as an exhibitor, Aviagen will spotlight the industry's most diverse line of quality poultry breeding products. Arbor Acres®, Indian River® and Ross® are pedigree brands developed for conventional markets, while the slower-growing Rowan Range® specialty birds are suited for emerging markets such as organic and free-range. A Specialty Males® portfolio adds an even greater breadth of choices. This brand variety meets the individualised needs of the fast food, retail grocery, whole bird and live bird and all other global markets that demand high-value, affordable and nutritious poultry products.
Bird health and welfare, performance and efficiency
With their success in meeting varied market needs throughout the globe, all Aviagen brands share basic commonalities: they are bred with bird health and welfare as the foremost goal. And, their strong performance and efficiency add the highest value to the businesses of poultry producers far and wide, who all face unique circumstances and challenges.
Global reach, local touch
Just as IPPE will attract close to 30,000 visitors from 129 countries, Aviagen's Global Reach extends to 100 countries. In these locations, dedicated service teams leverage their extensive knowledge and expertise to support the specialized needs of local customers and make valuable contributions to local communities.
The best part of the show for Aviagen is making new acquaintances, strengthening existing relationships, and sharing ideas and knowledge on best practices and trending issues that impact the global poultry industry. Aviagen looks forward to welcoming visitors to booth B6721. To learn more, please see www.aviagen.com.