Cobb Planning Project safeguards global poultry supply
Integration of the Cobb-Vantress subsidiary in Brazil into the company's Global Planning Project will help to provide supplies of breeding stock at times when disease restrictions affect supplies in the northern hemisphere.
The Global Planning Project provides the ability to source breeding stock from Cobb operations in different parts of the world to meet specific orders. The southern hemisphere has been relatively free from avian influenza, and the Cobb operation in Brazil, along with the new great grandparent operation being developed in New Zealand, will play an important role in this capability.
Planning for the future
The Cobb operation in Brazil is now fully integrated into the Global Planning Project. "This platform is strategically designed to meet product demand in situations when availability is affected by restrictions between countries following cases of avian influenza," said Ellen Machado, Cobb-Vantress Manager for Planning and Foreign Trade.
"If the disease occurs in the northern hemisphere, we intend to help maintain supplies to customers in this part of the world," Machado said.
When the Cobb operation in Brazil does step in to supply breeding stock for another subsidiary, the price and conditions of sale continue to be determined by the subsidiary making the sale.
The Brazilian subsidiary has already provided stock sold to poultry operations in countries including the Philippines, South Africa, Senegal, Ivory Coast, Oman, Turkey, United Kingdom, Spain, Dominican Republic and Russia.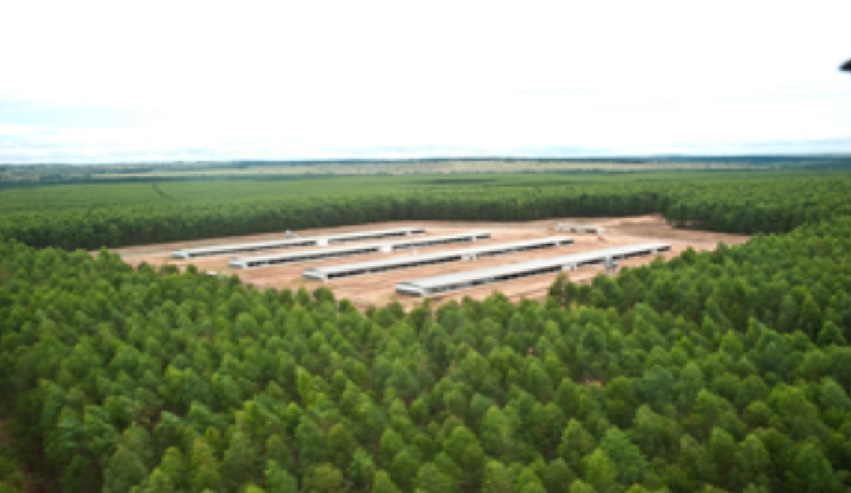 The Cobb-Vantress breeding facility in Brazil.
Although these sales have been limited to periods when there are disease restrictions, the Global Planning Project reinforces the ability of Cobb to supply breeding stock anywhere in the world, as well as strengthening long-term relationships with customers.
Cobb-Vantress was established in Brazil in 1995 and has taken the Cobb500 broiler breeder into a strong position in the country and across South America. Cobb's Brazilian headquarters are located in the city of Guapiaçu, in the State of São Paulo, and the subsidiary has approximately 690 employees.
Cobb-Vantress, Inc. makes quality protein accessible, healthy and affordable worldwide. Our research and technology innovates the global poultry industry. With headquarters in Siloam Springs, Arkansas, we are the world's oldest pedigree broiler breeder. We distribute poultry to more than 120 countries. Find more at
cobb-vantress.com
. As reported by Cobb-Vantress