Hy-Line International hosts key distributor conference
Hy-Line International, the world leader in layer poultry genetics, recently hosted a key global distributor conference for Hy-Line customers around the world.
The successful two-day Hy-Line International Global Distributor Conference held in Beijing, China attracted more than 140 key leaders from nearly 40 countries. The participants received the latest updates regarding Hy-Line, heard from top industry experts in the global feed and egg industries, and networked with fellow distributors.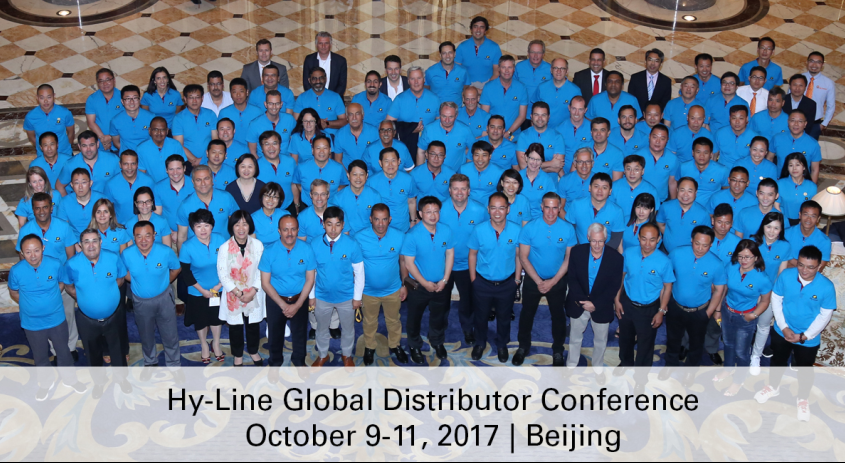 "It is vitally important to bring our valued Hy-Line customers, who are global leaders in the layer industry, together to learn, ask questions and gain resources to make their businesses even more profitable," said Jonathan Cade, president of Hy-Line International.
Participants also enjoyed visits to the unrivaled Great Wall and Forbidden City in the 3,000 year old dynamic capital of China.
Founded in 1936 by Henry A. Wallace, Hy-Line was the first poultry breeding company to apply the principles of hybridization to commercial layer breeding. Today, Hy-Line International continues to be a pioneer as the first company with its own in-house molecular genetics team leading the industry in application of DNA-based technology to its breeding and genetics program. Hy-Line produces and sells both brown and white egg stock to more than 120 countries worldwide and is the largest selling layer in the American egg industry and around the world.