Aviagen exhibits at 2018 VIV MEA in Abu Dhabi
Aviagen® unveiled a stand with multiple screens and images to support the largest product portfolio in the broiler breeder industry at the 2018 VIV MEA trade show on February 5-7 in Abu Dhabi, UAE.
The booth displayed the four commercial brands, Arbor Acres®, Indian River®, Ross® and Rowan Range® and visitors were hosted by a full complement of Aviagen-branded regional team members from Turkey, Middle East and Africa (TMEA).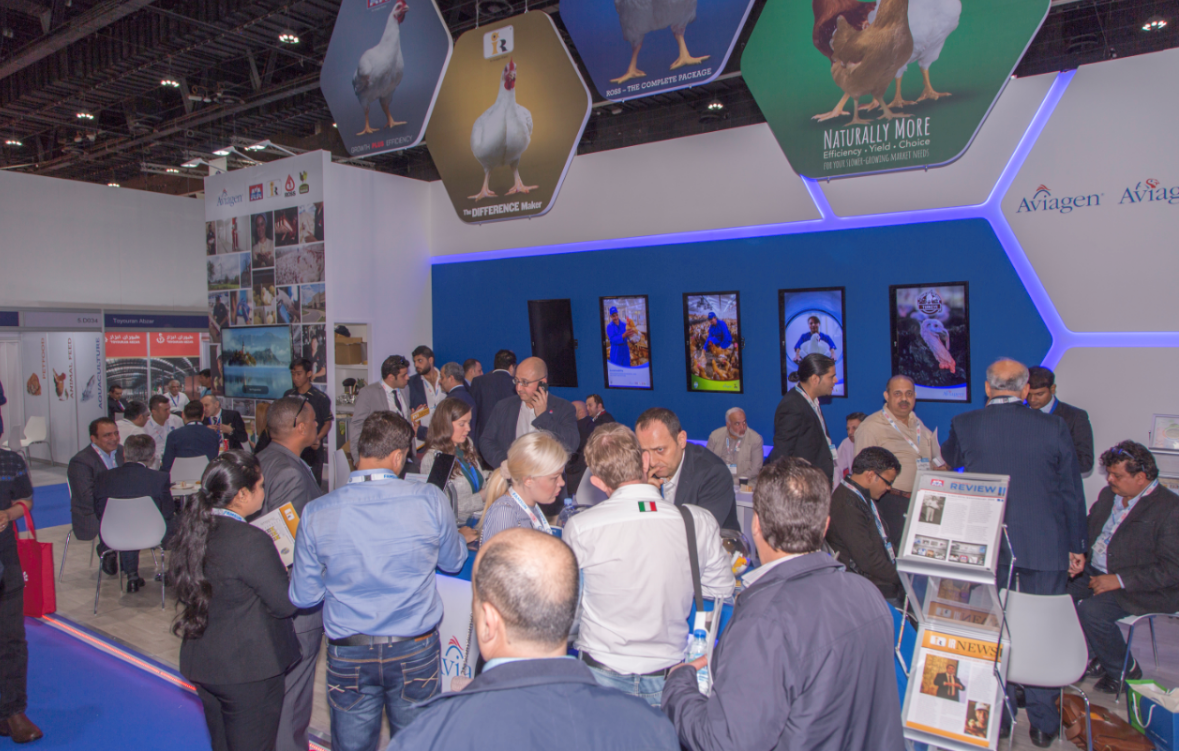 The three-day trade show attracted a substantial attendance by customers who deal with Aviagen directly and also through the Aviagen-branded distributor network in the region. Aviagen customers indicated that the ease of travel, location and open entry for many to the United Arab Emirates (UAE), together with the increasing number of exhibitors at VIV MEA and the associated seminars, all help to ensure this will become the show for the region.
"It was a great opportunity to meet and spend time with new and existing distributors and customers during the show and in the evening at an Aviagen sponsored dinner. The show now has a regional presence and is likely to grow into a core event for Aviagen customers in the Middle East and the greater part of Africa. We believe our time and effort was well spent with existing and future customers as we attempt to capture the growth in the future by giving the region a choice of products with our extensive multi-branded portfolio," commented Michael Garden, Aviagen Business Manager, TMEA.

About Aviagen
Aviagen® is a global poultry breeding company that develops pedigree lines for the production of commercial broiler chickens under the Arbor Acres®, Indian River®, and Ross® brand names. The Rowan Range® and Specialty Males® are specialty breeding stock from Aviagen that offer greater flexibility for customers to meet specific or niche market requirements.
The company is based in Huntsville, Alabama, USA with a number of wholly-owned operations across the United Kingdom, Europe, Turkey, Latin America, India, Australia, New Zealand, and the U.S., and joint ventures in Asia. Aviagen employs more than 3,900 people and has a distribution network serving customers in more than 100 countries.
For further information, please visit www.aviagen.com.