Meyn sells its 300th Rapid breast deboner at IPPE 2018
Meyn, the market leader in poultry processing solutions, has sold its 300th Rapid breast deboner to Perdue, one of the leading food and agribusiness companies based in North Carolina, USA
The Meyn Rapid and Meyn Rapid plus were launched almost a decade ago and from the start have been a great success. Thanks to the unrivalled performance from 4,000 to 6,000 front halves or breast caps per hour in relation to the highest yield in the market.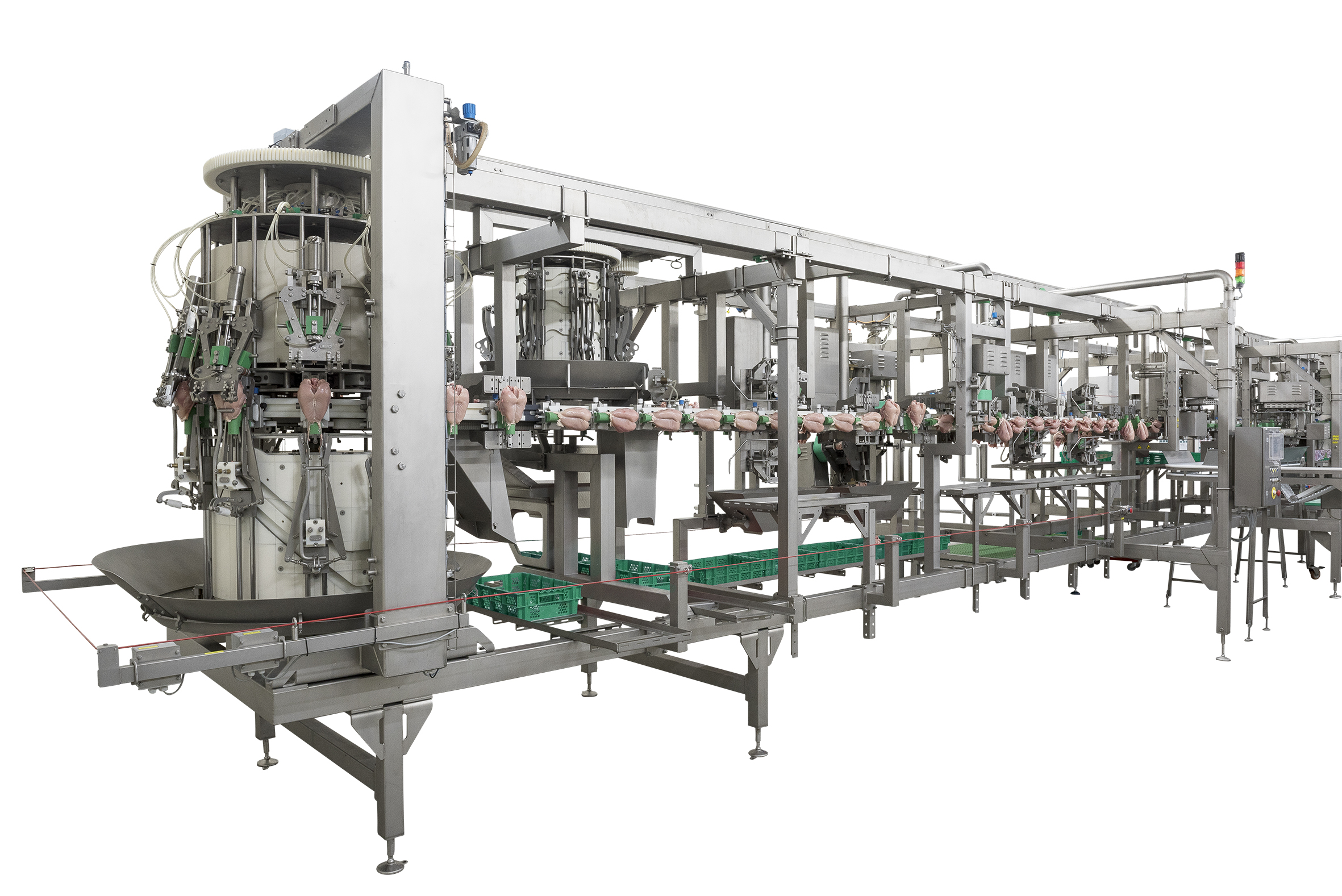 The Rapid series M4.0 is carefully designed to minimize installation time and optimize the footprint/capacity ratio. Poultry producers worldwide can enjoy low total cost of ownership while saving up to 57 full time employees per shift.
At IPPE 2018 in Atlanta a hand-over ceremony was held with Mr Rodd Flag, Vice President Perdue and Mr Robert Bertens, Director Sales & Projects Meyn America.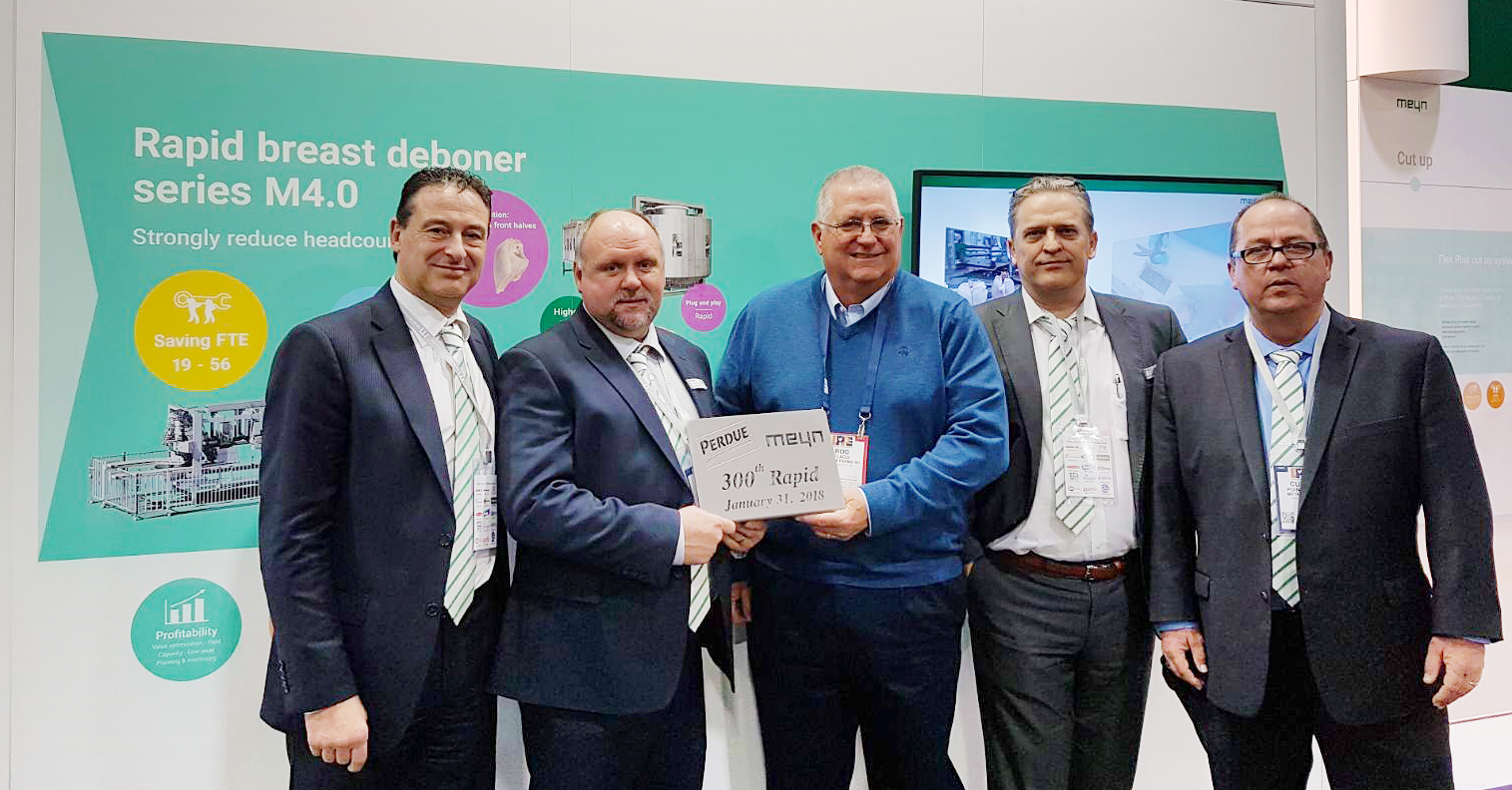 Commenting on the importance of this milestone, Robert Bertens, director of sales and projects Meyn America said, "Perdue is a great company and a long-time customer. We are honoured that we can support them in becoming very successful in a highly competitive market."
As reported by Meyn Food Processing Technology BV