Claude Toudic appointed as Hubbard Premium Product Manager
Hubbard is pleased to announce the appointment of Claude Toudic as Premium Product Manager. Claude will report to David Fyfe, Hubbard Global Business Director.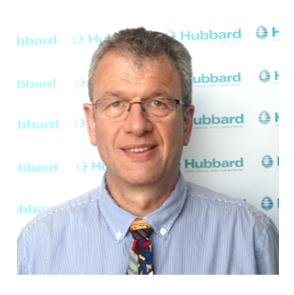 Claude comes with a strong agronomic background: after a Superior degree in Agriculture (BTS Agricole), Claude focused on poultry husbandry and production techniques following the "CS Avicole" in Ploufragan in 1984. He then has worked for fifteen years first as a Trainer in poultry farming for adults, and then as Technician, and finally as Technical Manager in large French poultry companies.
At the dawn of the 2000s, Claude resumed agronomic studies and obtained a higher degree in Agrofood (DEST) at the University of Bordeaux, which he completed with a degree in Agricultural Engineering at the Agrocampus in Rennes in 2002.
Claude joined Hubbard in October 2002 as Broiler Product Specialist, and gradually took on greater responsibilities in Technical Services. He was appointed as Technical Manager for the EMEA and Brazil Regions in 2007, and integrated industry data analyses from 2009 into his missions. Since then Claude develops specific analysis tools, integrating technical data of Hubbard product performances and actively participates in technical support and marketing of Hubbard.
2018 therefore consolidates the gradual orientations of Claude's career, who now embraces the management of the Hubbard Premium product range. He will therefore be in charge of collecting, monitoring and analysing Hubbard Premium product' performances from the field, feeding this back to the R&D, Technical and Commercial teams.
In this new role market positioning and product analyses will largely integrate the strategic choices made and will play a major role in the further strengthening of the product range.
David Fyfe adds: "Claude's comprehensive background definitely will help in further consolidating Hubbard's leadership in the premium market segment and in further developing the product range."
The entire Hubbard team wishes Claude lots of success in his new role.