Nutriad presents research data at World Mycotoxin Forum
Multinational feed additives producer Nutriad, a leading expert in practical solutions for Mycotoxin Management, sponsored the 10th World Mycotoxin Forum that took place in Amsterdam, The Netherlands.
The central theme of this year's forum was "Taking mycotoxin control to the next level." The World Mycotoxin Forum is the leading international meeting series on mycotoxins that brings food and feed industry professionals, researchers and government representatives from all over the world together in one renowned event.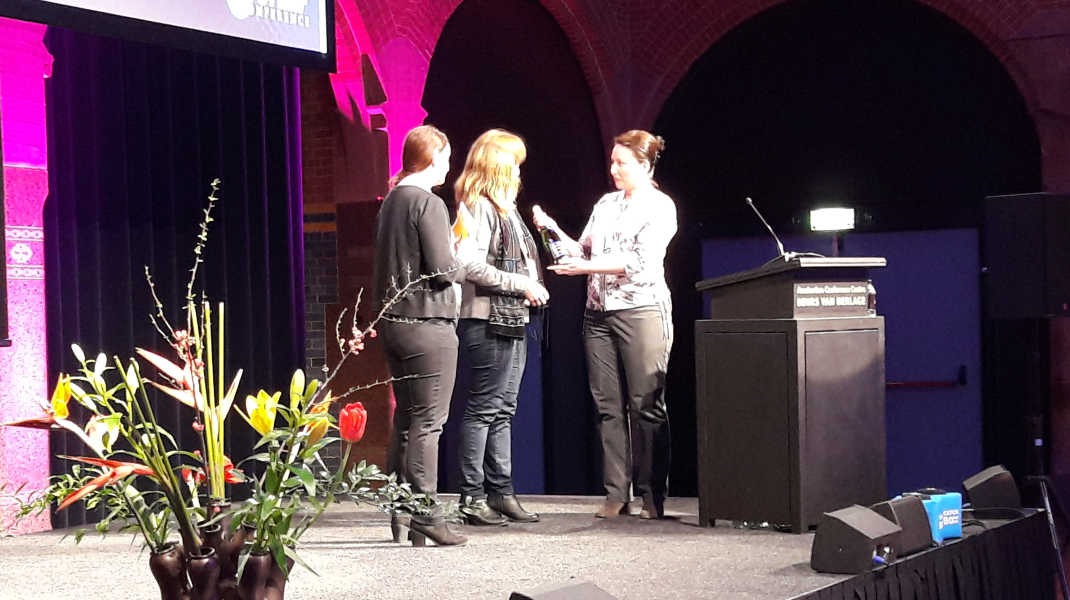 "Helping producers worldwide managing the risk of mycotoxin contamination has been the focus of Nutriad for many years. Not only do we invest in people and research, we also make sure to convert the findings of our studies into practical solutions that can be applied in production environments around the world," stated Nutriad CEO Erik Visser. "We are a proud sponsor of the World Mycotoxin Forum as it focuses on designing strategies that ensure the safety and security of the food and feed supply and as such are aimed at protecting both human and animal health."
Nutriad presented various scientific posters at the forum, to share key finding in recent studies. Effect of two mycotoxin deactivators on the reduction of aflatoxin M1 levels in milk of lactating dairy cows fed aflatoxin B1 (Conducted at the University of Missouri, Columbia, MO, USA); Kinetic behavior of deoxynivalenol in pigs (Conducted at the Faculty of Veterinary Medicine Ghent University, Dept. of Pharmacology, Toxicology and Biochemistry, Belgium) and The effect of fusarium mycotoxins and a mycotoxin deactivator on performance and metabolism of early lactation autumn calving dairy cows (Conducted at the UCD School of Agriculture and Food Science, Lyons Research Farm, Lyons Estate, Celbridge, Naas, Co Kildare, Ireland).
As one of the key sponsors of the event, Nutriad was asked honour the best poster at the closing ceremony. Olga Averkieva, Business Development Manager Mycotoxin Management, presented the Best Poster award to Anne-Grete Roer Hjelkrem of the Norwegian Institute of Bioeconomy Research for her display on Weather conditions associated with mycotoxin accumulation in Norwegian oat.
Nutriad delivers products and services to over 80 countries through a network of sales offices and distributors. These are supported by 4 application laboratories and 5 manufacturing facilities on 3 continents. Find out more at http://nutriad.com/