Alan Thomson appointed as General Manager for Aviagen UK Limited
Aviagen® UK Limited is pleased to announce the appointment of Alan Thomson as the company's new General Manager with effect from 1 May 2018, succeeding Graeme Dear, who is retiring.
Spanning a more-than-20-year career with Aviagen, Alan has occupied a number of crucial production, customer support and commercial roles within the company, both in the UK and overseas.
"Alan has gathered an impressively wide-ranging knowledge of our business, as well as the UK, European and global poultry industry as a whole," says Aviagen's Patrick Claeys, president of the company's European operations. "He has an exceptional business and customer focus, which will bring out the best in our organisation and our people."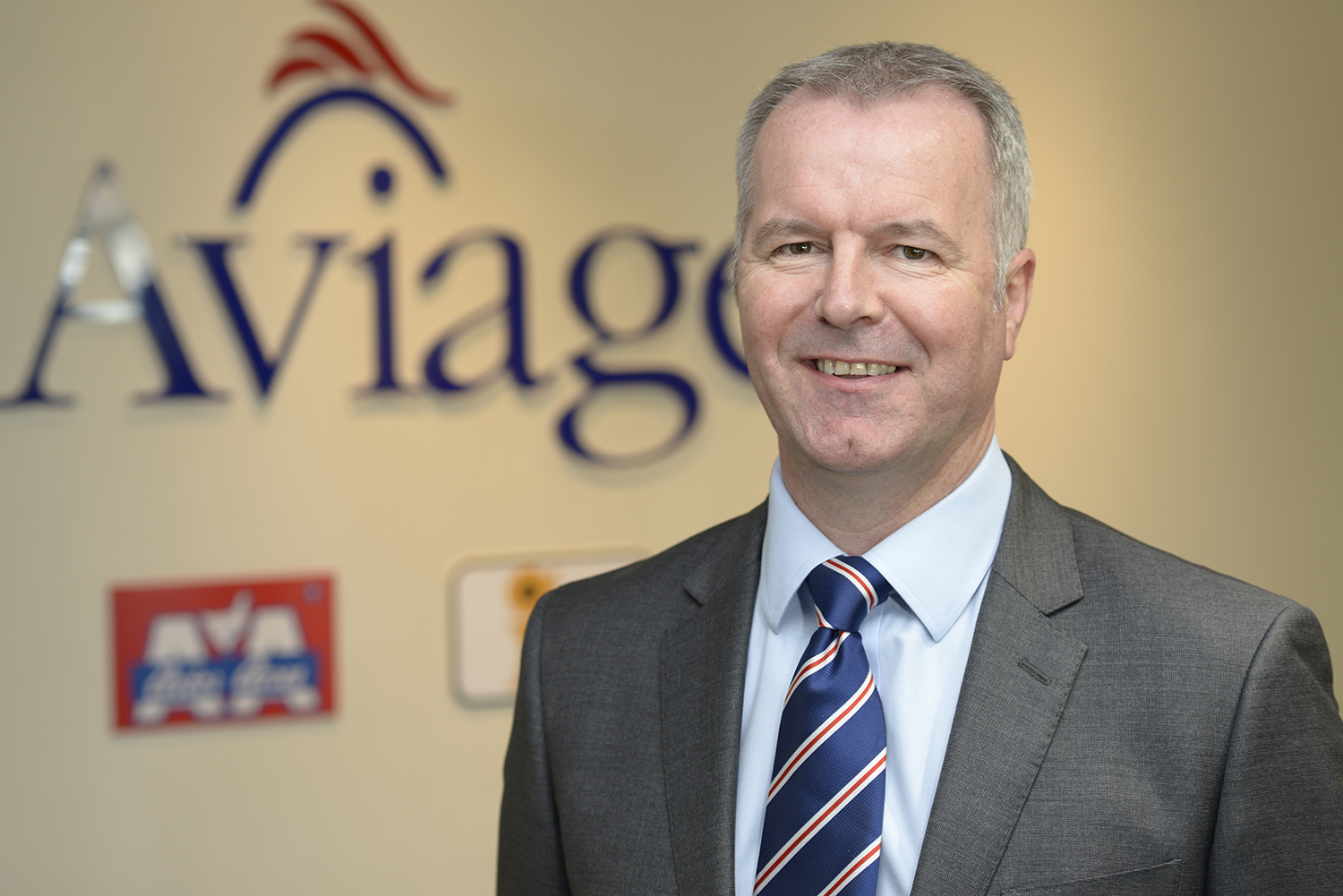 Committed to the poultry industry
Alan studied Poultry Management at the Scottish Agricultural College, and previously worked in farm and breeder operations management with poultry-integrated businesses in the UK and Eire. Joining Aviagen in 1997, he has since held senior production and quality assurance positions within the company's chicken and turkey operations in the UK and USA, as well as taking on a customer support assignment in Australia and New Zealand.
In his most recent position as Regional Commercial & Technical Manager, Alan has been responsible for coordinating the support for Aviagen's customers across Western Europe, whilst also managing commercial input in the UK. "These roles have helped to establish Alan as a respected Aviagen team member in the UK and European poultry industry," adds Patrick Claeys. "I know Alan is committed to driving the business and the poultry industry as a whole forward."
The importance of customer service
Having spent over 20 years with Aviagen, Alan is delighted to start his new role: "I'm honoured to have the opportunity to lead the Aviagen UK business," he says. "I hold a strong confidence in the quality of our products, our people and our infrastructure, and stay focused on ensuring that we remain an integral part of the poultry industry – both in the UK and worldwide. In my most recent role the crucial importance of quality-driven customer service has been fundamental and I'm determined to make sure that we continue to deliver the very best in product quality and support to all of our valued customers."
About Aviagen
Aviagen® is a global poultry breeding company that develops pedigree lines for the production of commercial broiler chickens under the Arbor Acres®, Indian River®, and Ross® brand names. The Rowan Range® and Specialty Males® are specialty breeding stock from Aviagen that offer greater flexibility for customers to meet specific or niche market requirements. The company is based in Huntsville, Alabama, USA with a number of wholly-owned operations across the United Kingdom, Europe, Turkey, Latin America, India, Australia, New Zealand, and the U.S., and joint ventures in Asia. Aviagen employs more than 3,900 people and has a distribution network serving customers in more than 100 countries. www.aviagen.com