Aviagen european technical managers' meeting focuses on product support opportunities
During the week of April 23-26, Aviagen® hosted its annual European Technical Managers' Meeting (ETMM) in Sevilla, Spain. This assembly of Aviagen's European Technical Service Managers' provided an invaluable platform to exchange in-depth information regarding customer support, management advice, markets and products to ensure continued quality customer service.
Not only do the managers learn from one another, but they offer insight that is critical to strategic product development decisions to Aviagen's research and development (R&D) to help customers optimise their performance and productivity, while meeting ever-evolving market requirements.
Growing team demonstrates "global reach, local touch"
Aviagen's team of 40 European technical service managers has almost doubled in the past eight years. The team embodies Aviagen's "global reach, local touch" business approach, as its growth reflects the widening popularity of Aviagen brands across the continent, as well as the Aviagen commitment to expand its level of personal service to promote the success of local customers.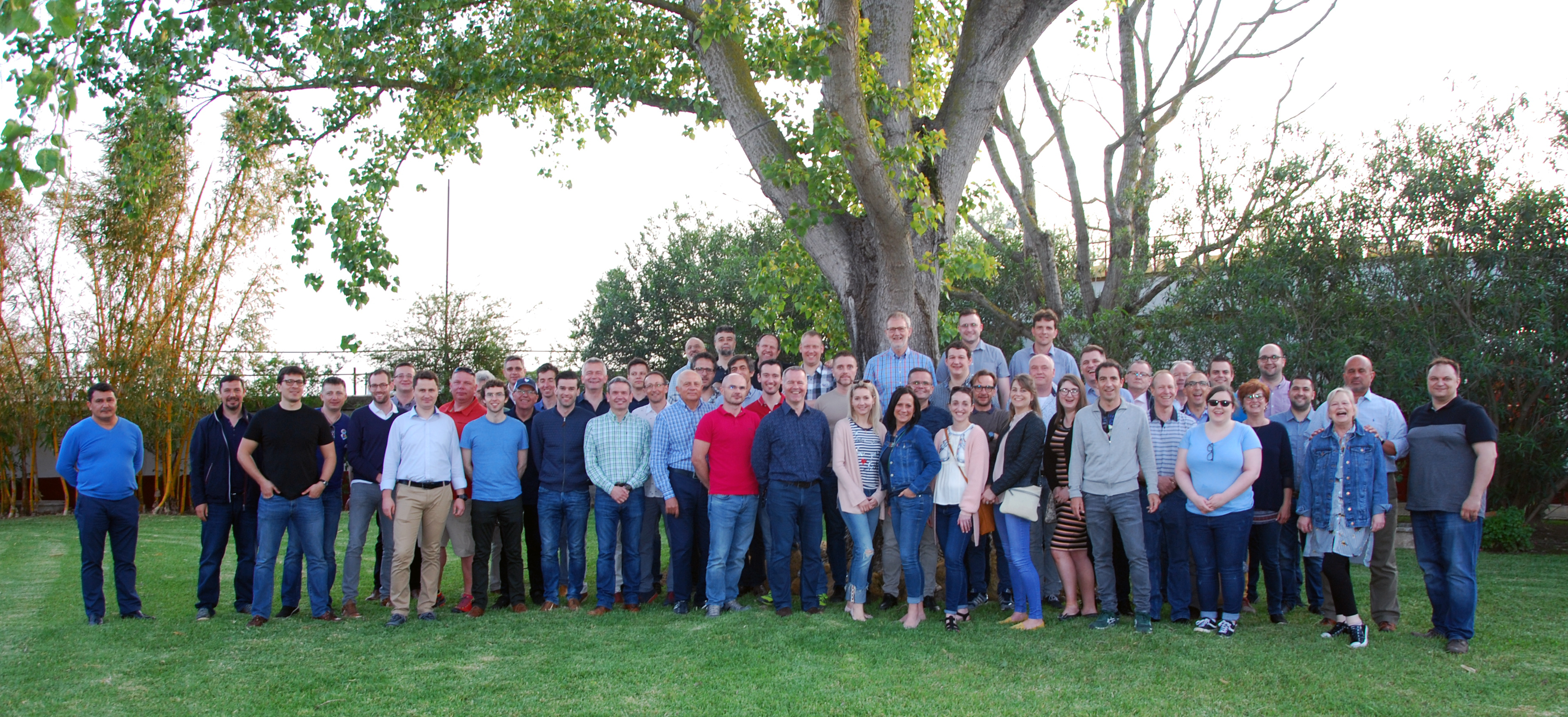 ETMM featured two-way engagements
The three-day meeting explored areas critical to optimum bird health, welfare and performance. Breakout sessions of working groups provided an intimate setting for information exchange. A focal point of the meeting was an R&D workshop that looked at the complexities of genetic selection and its impact on bird performance.
Another highlight was a working group exploring the unique requirements of the emerging slow-growing market sector. This sector is addressed by Aviagen's Rowan Range® brand of broiler breeders, and is becoming increasingly important to European markets.
Additionally, updates from Aviagen's European marketing and global technical transfer teams provided valuable customer and market insights.
"As our business continues to grow throughout Europe, we remain focused on consolidating customer success by providing a tailored quality service," said Alan Thomson, Regional Commercial & Technical Manager, Europe. "Our European managers represent their customers, speak their languages and fully understand their needs. During the meeting they bring this deep understanding to the table to help us fine-tune our breeding program, as well as our knowledge and advice to customers."
The 2018 ETMM was Alan's final meeting before assuming his new role as general manager of Aviagen UK Limited on May 1.
"I'm extremely proud to have been a part of the growth of this team of highly talented and dedicated customer service managers. This growth attests to the growing popularity of Aviagen brands and the resulting customer success in the region, and I'm confident this success will continue on the upward path," concluded Alan.
About Aviagen
Aviagen® is a global poultry breeding company that develops pedigree lines for the production of commercial broiler chickens under the Arbor Acres®, Indian River®, and Ross® brand names. The Rowan Range® and Specialty Males® are specialty breeding stock from Aviagen that offer greater flexibility for customers to meet specific or niche market requirements. The company is based in Huntsville, Alabama, USA with a number of wholly-owned operations across the United Kingdom, Europe, Turkey, Latin America, India, Australia, New Zealand, and the U.S., and joint ventures in Asia. Aviagen employs more than 3,900 people and has a distribution network serving customers in more than 100 countries.
For further information, please visit www.aviagen.com.