Aviagen moderates seminar on poultry nutrition, health and welfare with Prohealth
Aviagen® EPI Regional Technical Manager Kris Van Daele recently moderated a PROHEALTH seminar at the University of Ghent in Belgium.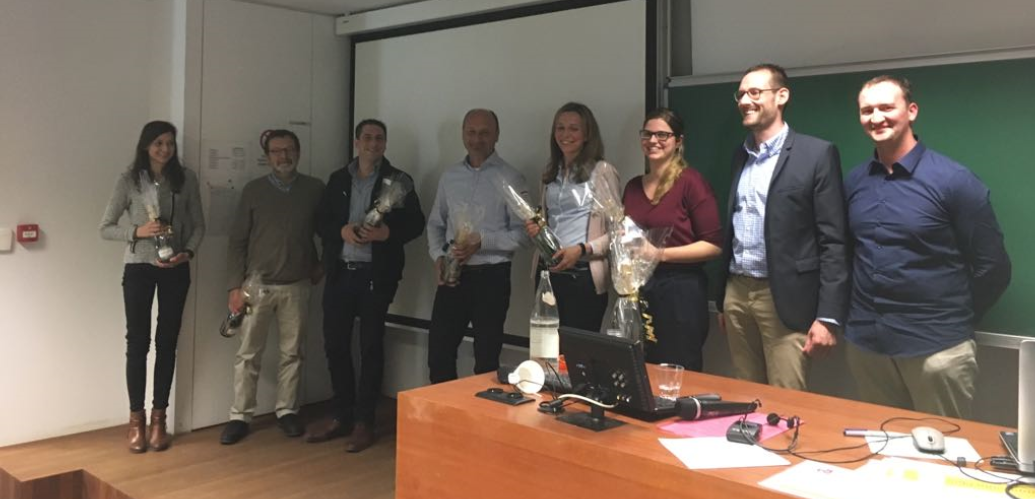 Knowledge shared on important health and welfare topics
The event, which took place on 11 April 2018, welcomed close to 65 industry professionals. The one-day event brought together a variety of speakers from Belgium on topics promoting the mission of Prohealth in the European poultry industry. These included:
Poultry research in Prohealth project (presented by DVM. Dr Tommy Van Limbergen, University of Ghent, Department of Reproduction, Obstetrics and Herd Health Management)
Improvement in the early life experience of broilers through improved farm management (presented by Ir Ine Kempen, Experimental Poultry Centre,Geel)
Hatchery innovations that promote poultry health (presented by DVM. Filip Boel Belgabroed)
Impact and control of production diseases in poultry (presented by DVM Johan Van Erum, Poultry veterinary practice Galluvet)
Poultry production disease prevention through optimal nutrition (presented by Ir. Jan Vanginderachter, Van den Avenne - Ooigem)
Transgenerational effects from balanced low protein diets on zootechnical results from breeders and their progeny (presented by Ir Dr Seline Schallier, KUL, Laboratory of Livestock-Physiology-Epigenetics)
Expertise with longer layer hen flock ages, feather pecking and red mites (presented by DVM Dr Nathalie Sleeckx, Research Institute in Geel, Belgium)
Stakeholders united in Prohealth
Since 2013 Aviagen has had a strategic alliance with Prohealth, which endeavours to improve competitiveness and sustainability of modern poultry and pig farming throughout Europe. The consortium of more than 22 associates leverage its vast pool of resources in veterinary science and epidemiology, physiology and immunology, genetics, nutrition, socio-economics, welfare and production science toward consistently improving poultry and pig health and welfare.
Tommy Van Limbergen, DVM and PhD candidate from the University of Ghent, said "It was rewarding to see such a large and committed gathering of researchers, veterinarians, nutritionists, hatchery specialists and other poultry industry professionals come together and share their ideas on promoting poultry health and welfare through improved biosecurity, nutrition and management. Based on the feedback from attendees, everyone shared my enthusiasm for the success of this seminar."
"The event brought together industry representatives who may be faced with production issues on a daily basis. These valued contributors have much to offer with their innovative ideas and openness to sharing information and learning from one another," agreed Kris Van Daele. "Aviagen takes its role as a poultry breeder with a continual focus on improving poultry health and welfare while at the same time maximising performance extremely seriously."
About Aviagen
Aviagen® is a global poultry breeding company that develops pedigree lines for the production of commercial broiler chickens under the Arbor Acres®, Indian River®, and Ross® brand names. The Rowan Range® and Specialty Males® are specialty breeding stock from Aviagen that offer greater flexibility for customers to meet specific or niche market requirements. The company is based in Huntsville, Alabama, USA with a number of wholly-owned operations across the United Kingdom, Europe, Turkey, Latin America, India, Australia, New Zealand, and the U.S., and joint ventures in Asia. Aviagen employs more than 3,900 people and has a distribution network serving customers in more than 100 countries.
For further information, please visit www.aviagen.com.