New planning director for Cobb Asia-Pacific
Eric Leow has been appointed as planning director for the Cobb Asia-Pacific region, responsible for the coordination of all Asia production centers including New Zealand, China and the Philippines.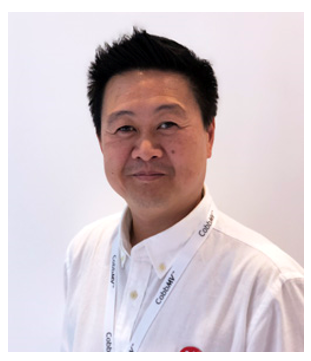 He will coordinate the planning of breeding stock coming to Asia from Europe and the United States and will also be Asia's main point of contact with the planning teams for the other Cobb regions.
A native of Malaysia, Eric Leow has lived in China with his family both in Beijing and Shanghai during the last eight years. He received most of his higher education in the United Kingdom, gaining a bachelor's degree in Information Management and Finance from the University of Westminster and a MBA from Middlesex University in London.
He has worked for more than 20 years in different planning, supply chain and logistics management positions mostly within the pharmaceutical sector in the UK, Saudi Arabia, UAE and China, and also in the dairy industry with the Al Marai company. His most recent role was as Pfizer's regional supply chain director for Asia Pacific, based in Shanghai.
Cobb-Vantress, Inc. makes quality protein accessible, healthy and affordable worldwide. Our research and technology innovates the global poultry industry. With headquarters in Siloam Springs, Arkansas, we are the world's oldest pedigree broiler breeding company. We distribute poultry to more than 120 countries. Find more at cobb-vantress.com