Indian River and TIGERChicks hold seminars in Zambia
TIGERChicks teamed up with Indian River® to host broiler farmers during two educational seminars in Lusaka and Livingstone in Zambia earlier this year. The seminars were designed to provide further information and support on broiler management and help to develop the local farmer's knowledge and efficiency in growing broilers.
Many of the attendees are new to the business as owners and managers and are looking for ways to further educate themselves in order to perform better and make additional income for their companies. One of the most important tasks is to give the farmers a better understanding of what is involved in a good chick start and encourage them to follow best practices for a productive first week, improve livability and achieve the desired body weights.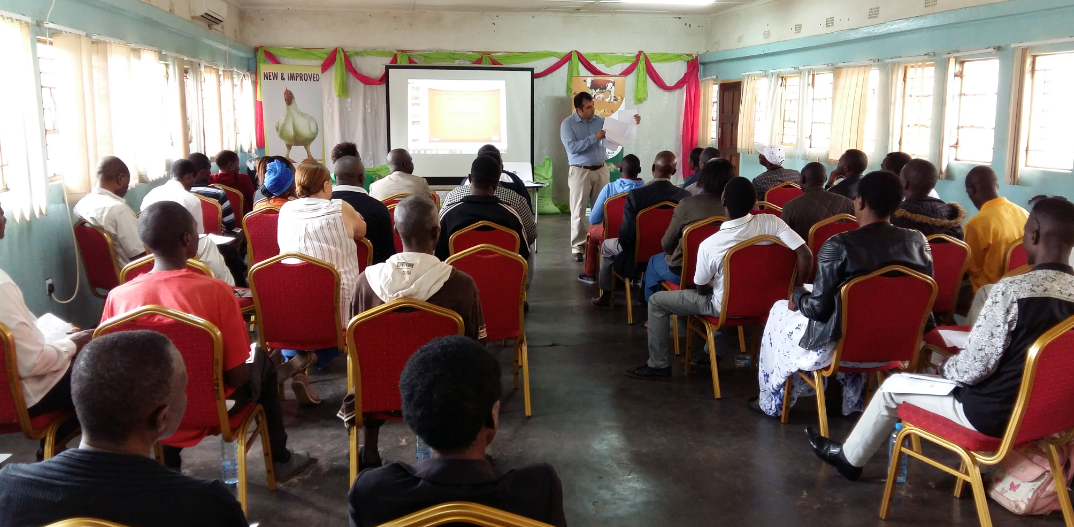 Through seminars like these TIGERChicks reaches out to address broiler farmers and utilises Indian River expertise on broiler management and also uses its four-person technical team to visit customers regularly in the field. TIGERChicks has focused on this strategy of engaging the broiler growers and building strong relationships and paving the way for further success in the future.
The future looks attractive for Indian River and TIGERChicks They have achieved good breeder performance on their parent stock farms and the Indian River broiler has better livability in the hot and hard environment while recording a feed conversion ratio that is very competitive with the other breeds. People are seeing these advantages and asking for Indian River as their product of choice in Zambia.
"We are fortunate to have a distributor like TIGERChicks who is implementing a hands-on support strategy for broiler farmers by educating and building early loyalty to the Indian River breed. The seminars give us the opportunity to experience the emerging industry at the grass roots level, adapt our message to the critical areas of focus and provide everyday practical management advice. We extend our special thanks to Rowena Blanco, nutritionist, Tiger Animal Feeds for organising the two seminars." said Mohsen Ganjaei, Indian River Commercial and Product Support Manager, Middle East, Africa.

About Aviagen
Aviagen® is a global poultry breeding company that develops pedigree lines for the production of commercial broiler chickens under the Arbor Acres®, Indian River®, and Ross® brand names. The Rowan Range® and Specialty Males® are specialty breeding stock from Aviagen that offer greater flexibility for customers to meet specific or niche market requirements. The company is based in Huntsville, Alabama, USA with a number of wholly-owned operations across the United Kingdom, Europe, Turkey, Latin America, India, Australia, New Zealand, and the U.S., and joint ventures in Asia. Aviagen employs more than 4,600 people and has a distribution network serving customers in more than 100 countries.
For further information, please visit www.aviagen.com.