Record UK Cobb charity shoot benefits Papworth Hospital
Record support for the Cobb Charity Shoot from across the UK poultry industry resulted in more than £7,000 being raised for Papworth Hospital in Cambridgeshire.
Now in its eighth year, the all-day event attracted 35 teams involving 140 individuals competing for trophies at the High Lodge shooting range at Darsham in Suffolk.
"The event goes from strength to strength and we are really pleased that so many people from all sectors of the poultry industry were able to join us for such an enjoyable and worthwhile day," said John Vincent, Cobb Europe director of quality assurance. "The event has become an annual fixture in the industry calendar and our challenge is always to make it even better next time."
James Padley, field manager of G.W. Padley Poultry, said the company was delighted to support the Cobb Charity Shoot again this year to help raise as much money as possible for the Papworth Hospital charity.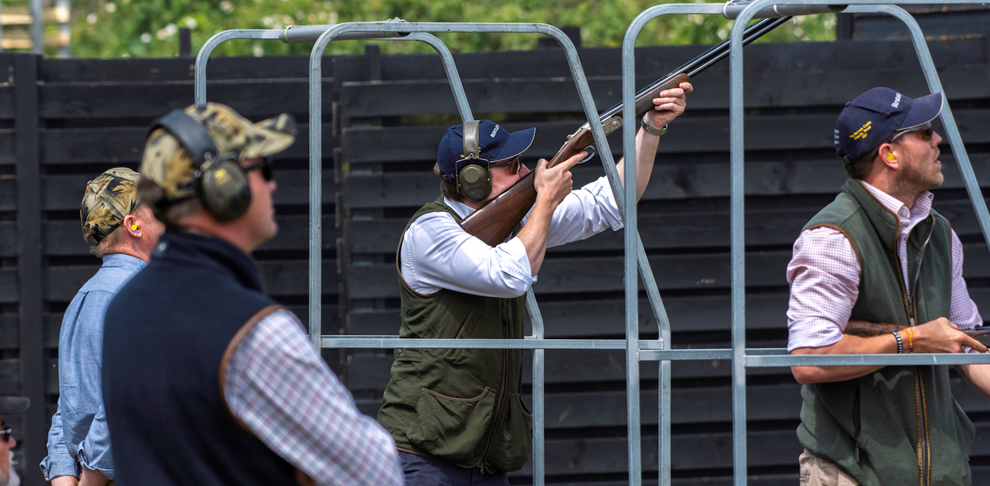 "The event seems to grow each year; but thankfully owing to lots of hard work by the team at Cobb Europe and the first class venue, the whole day flowed incredibly well, with us all enjoying excellent hospitality too. Our team 'Who said pull?' was genuinely surprised to lift the winning trophy, but really thrilled to have seen off some stiff competition on the day. We'll certainly enjoy defending the title next year."
Joining him in the winning team were Richard Padley, Tom Beevor and Toby Tibbenham who together scored 351 out of 400 in the four-man, 100-bird team flushes. Second was the team from Chapman's and Avara Foods was third.
The individual winner was Eric Chapman who scored 78 in the 84-bird sporting layout. Runners-up with 76 were Dave Grayson and Stephen Wilkinson.
A new trophy was introduced this year in memory of Steve Graham, Cobb health and safety and transport manager, who died earlier this year. This trophy was won by the team from C.E. Davidson, which was also the principal sponsor of the 2018 event.
If you would like to be involved in the event next year, please contact the Cobb Europe UK account manager Tom Procter via email: [email protected]
Cobb-Vantress, Inc. makes quality protein accessible, healthy and affordable worldwide. Our research and technology innovates the global poultry industry. With headquarters in Siloam Springs, Arkansas, we are the world's oldest pedigree broiler breeder. We distribute poultry to more than 120 countries. Find more at cobbvantress.com.