Sustainability by design: why Sweden has it sussed
Maria Donis is managing director at the Swedish Poultry Meat Association and is also on the board of AVEC. Pia Gustavsson is chief veterinarian and is responsible for running the veterinary programmes. The Poultry Site heard from them about sustainability in Sweden and how Swedish poultry measures up
The Swedish Poultry Meat Association (SPMA) represents 98 percent of the poultry meat production of chicken, turkey, goose and duck in Sweden. Affiliated companies (members) are Kronfågel, Guldfågeln, Lagerbergs Kyckling, Knäreds Kyckling, Bjärefågel and Ingelsta Kalkon. Breeders, hatcheries, chicken and turkeyfarmers and feed manufacturers are are members which means that the entire production chain of poultry meat producers fall within the umbrella of SPMA. The association works mainly with industry related political issues and responds to legislative regulations. It initiates basic research but are also in contact with local communities. It also provides information about Swedish poultry meat production.
The members are obliged to participate in the animal health programmes administered by SPMA such as:
foot health control
Salmonella, campylobacter, coccidiosis and clostridiosis controls
the welfare and classification programme
programme on antibiotic resistance
use of only approved feeds, which does not include fishmeal or GMO-soya
How has Sweden developed its broiler production to be more sustainable in recent years?
Sustainable food production is not just about climate change - it is so much more than that. It includes sustainability with respect to animals, management, food and the environment. The basis for decades in Swedish production has been animal welfare, health and biosecurity. For us, sustainable means good animal health and freedom from disease, and includes sustainable genetic development; yes, healthy birds bred for good growth rate and low feed conversion, but with a focus on animal welfare and biosecurity for animal health and food safety - as well as being climate-friendly.
Good animal housing and trained farmers are the keys to good management. Ventilated barns with the opportunity for the animals to scratch and dustbathe - but also to rest in the dark - are central.
Furthermore, it's important for them to eat quality, nutrient-rich feed. Also, it is important that the farmers continuously educate themselves and have access to the latest research findings and new technology.
In recent years the demand for sustainable poultry has increased, and a couple of years ago the Swedish Poultry Meat Association decided to not use fishmeal in poultry feed and only certified soya instead. There has also been an energy audit to became more effective with the use of energy on farms. The majority of Swedish farms today use biofuel boilers, and solar panels have become more popular.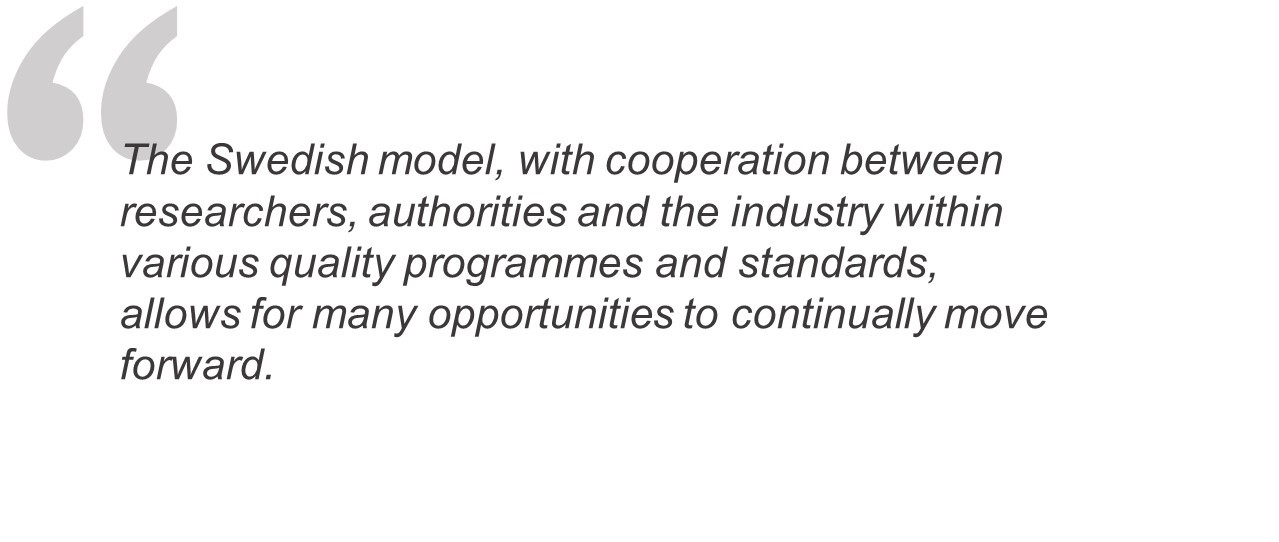 What is the greatest challenge to poultry production in Sweden at present?
Importing low-quality poultry where the consumers can't make a choice - for example in the public sector where policy on public purchases has been to buy at the lowest cost and without regard to any quality standard. But the situation has begun to improve and today the politicians are more aware of the issue and there is a great deal of political pressure from citizens for the sector to adopt quality standards.
Furthermore, avian influenza in flocks that are not in commercial production, and which have low biosecurity; since Sweden is a no-vaccination country when it comes to Newcastle disease, this is also a challenge.
How is Sweden seeking to develop innovative approaches to broiler production in the future? For example, will Sweden introduce any new legislation, technology or approaches to production?
The Swedish model, with cooperation between researchers, authorities and the industry within various quality programmes and standards, allows for many opportunities to continually move forward. New legislation is not really needed since consumer demands are far more efficient. New technology is welcomed but it can also be a challenge to adapt it to the requirements of sustainable production: the combination of welfare, bio security and environment but also taking weather into consideration, in a climate that varies from snow with below-freezing temperatures to warm weather with 25°C and high humidity.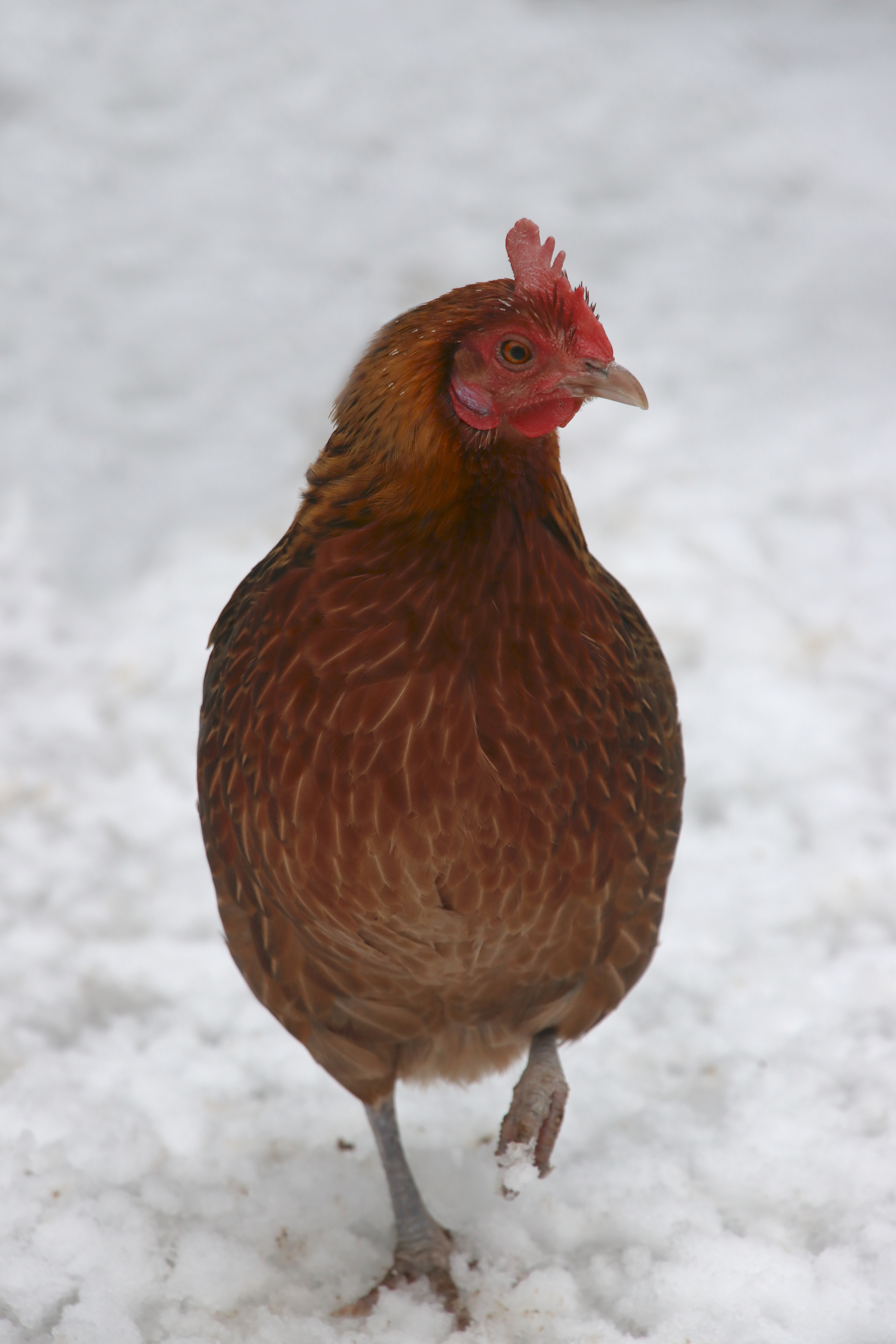 What makes Sweden unique in its production goals compared to other countries?
Any increase in production, and/or increased profitability, only occurs while maintaining high animal welfare and health standards (so with a clear conscience). Sweden is also salmonella free, has a low level of campylobacter (less than 10 percent on a yearly basis), has little need for antibiotic treatments (less than 1 percent of flocks are treated), has low levels of antibiotic resistance and production is also sustainable at farm level (an on-farm cycle) and also across the whole production chain.
Is Sweden making progress in antibiotic-free production?
That work started out 1986 with the ban on growth promotors. For decades the usage (and the need) has diminished and today Swedish production runs almost entirely without antibiotics. No antibiotics critical for human health are used.
Usage statistics
2011 – 6 flocks out of 3,185 treated (0.2 percent)
2012 – 1 flock out of 2,853 treated (0.04 percent)
2013 – 4 flocks out of 3,133 (0.1 percent)
2014 – 4 flocks out of 3,138 (0.1 percent)
2015 – 28 flocks out of 3,191 (0.9 percent)
2016 – 14 flocks out of 3,300 (0.4 percent)
2017 – 1 flock out of 3,400 (0.03 percent)
Smaller-scale farmers in Sweden are making a big impact on other small-scale operations globally. How does Sweden view the role of small-scale broiler production in the future?
The small-scale farms are not really sustainable, but as niche production for certain consumers it is important that the choice is there. Small-scale poultry in Sweden is mainly organic (approximately 1 percent) or free range, but our climate is not really optimal for outdoor production. The high-quality levels already maintained in conventional Swedish production also means there is a lower demand for that kind of product, but it is also a challenge when the acceptance level for campylobacter is very low in Sweden.
Scandinavia is often considered to be a leader in sustainability. Does Sweden incorporate renewable energy into its poultry production operations, whether small or large scale?
Yes - most farms produce their own wheat which is part of the birds' diet. The straw is used for heating the houses during cold weather and then manure is put back out on the fields, so feed comes from the farm (which means less transport) and no oil for heating is used - the goal is to circulate the resources on the farm.
What opportunities and challenges does Brexit pose for Swedish poultry farmers?
Our breeding stock comes from UK - so that will become an import from a third country which could increase the costs. However, we have already taken on some of these costs, and some companies are looking for another country in Europe to supply breeding stock that would be better for the market. Still, it is too early to see the consequences, and the political situation changes more or less every day.