JUST eyes European market with Eurovo Group alliance
EU - Last week, JUST, the company which has developed a plant-based "scrambled egg" announced a partnership with Eurovo Group, and Italy-based egg producer and distributor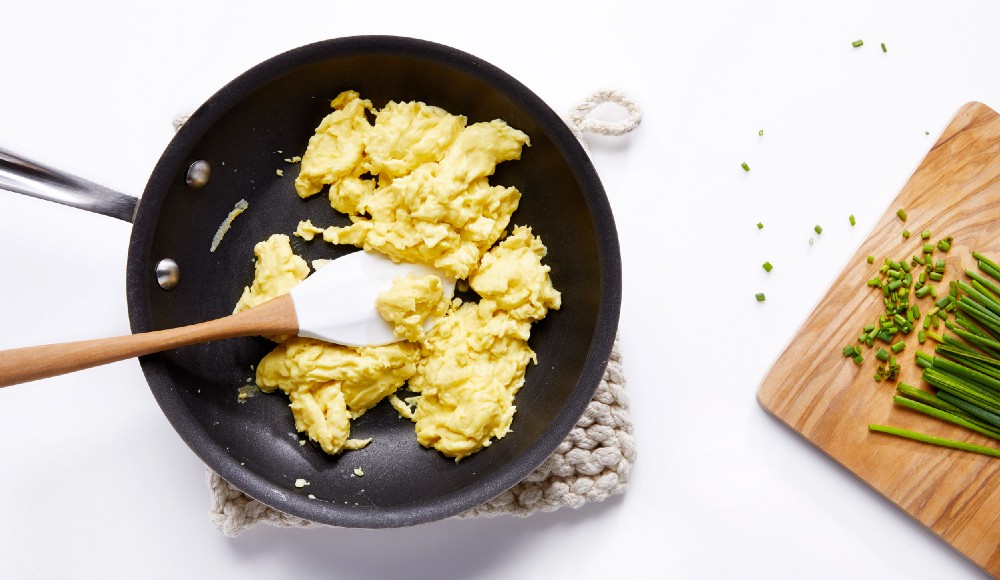 Image of plant-based scrambled "eggs" as provided in
JUST Egg media release
According to its press release, the company aims to expand sales of it's product into the European market. JUST has used "cutting edge science and technology" to produce a scrambled egg-like product which cooks and tastes just like conventional shell eggs, but is made from mung beans.
By partnering with industry leaders in conventional shell egg production, JUST hopes to provide a plant-based alternative to consumers who cannot or have chosen not to consume shell eggs.
"Our alliance with JUST fits into an innovation and sustainability strategy that began more than 20 years ago with Eurovo Group's investments in alternative farming of cage-free, free-range and organic eggs and egg products, as well as an antibiotic-free egg and egg products portfolio, that positioned us as an industry standard-bearer in response to animal welfare practices and demand patterns of our customers," said Eurovo Group President Siro Lionello.
Co-founder and CEO of JUST Josh Tetrick added, "There is a huge opportunity for global egg companies to support forward-thinking innovators and set a new industry standard together."