The Aviagen UK Broiler Roadshow: coming to a venue near you!
Join the show that helps your broilers grow for success.
Why don't you pop along to the Aviagen® UK Broiler Roadshow - on the road in early September and heading your way! This Roadshow gives you a unique opportunity to meet Aviagen representatives, leading industry experts and fellow growers to discuss current broiler industry topics.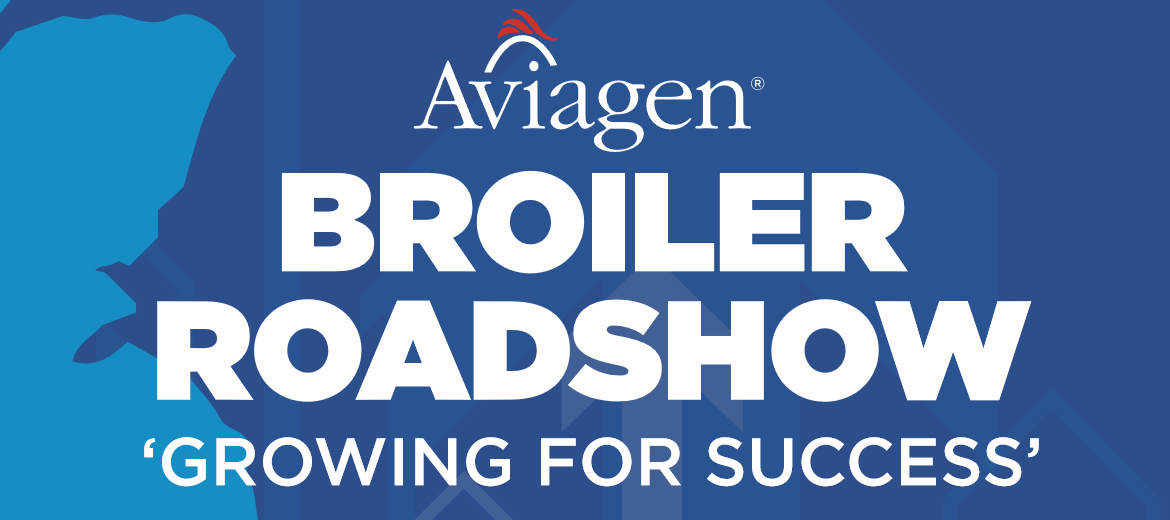 Entitled 'Growing for Success', the Roadshow features presentations and discussions on topics such as:
Seasonal Broiler Trends
Gut Health
Ventilation
Meet the Ross® 400 Club
The Roadshow will also introduce you to the Ross 400 Club, whose exclusive membership comprises Ross flock growers with an EPEF (European Production Efficiency Factor) rating of 400 or more. New Club initiatives will be showcased, and you will get to hear from Club members who can give insights into their success!
Learn about and exchange the latest industry information
In addition, you will be able to gather topical industry information, pick up tips on modern, effective broiler management, talk to Aviagen and independent specialists – and network with fellow broiler farmers to exchange best practice.
Check out the dates
Open to Ross UK growers, UK Ross 400 Club members and other interested parties, the Roadshow is at: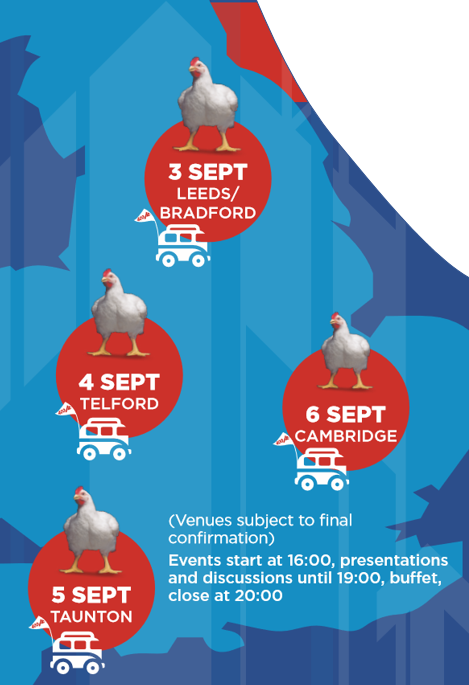 Book your place now
To secure your place, RSVP to Claudia Bell ([email protected]) by 17 August, advising your chosen location and giving your name, company name, job title, email address – and, if required, your dietary requirements. By return, you'll receive venue details, times and further information.
We look forward to seeing you at one of our Broiler Roadshow events.