191 US poultry facilities recognised for safety performance
During the 2018 National Safety Conference for the US poultry industry, 191 chicken and turkey facilities received safety awards by the Joint Industry Safety and Health Council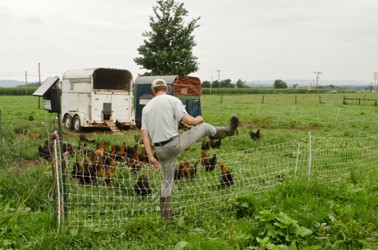 The companies were honoured in recognition of their outstanding performance through the implementation of innovative and effective employee safety and health programmes.
"Our industry has made great advancements over the past few decades to improve workplace safety. We received more applications this year for the safety awards programme than ever before. It is great to see so many companies implementing new and innovative programmes to promote safety in their facilities," said Joint Industry Safety and Health Council Chair Mick Berning, Cargill.
The Joint Industry Safety and Health Council consists of members from the US Poultry & Egg Association, National Chicken Council and National Turkey Federation. Collectively, the three organisations represent companies that produce 95 percent of the nation's poultry products and directly employ more than 350,000 workers.
Based on the latest data available from the Bureau of Labor Statistics, the poultry slaughter and processing OSHA total recordable illness and injury rate for 2016 was 4.2 cases per 100 full-time workers. The 2016 rate represents an outstanding 82 percent improvement from 1994.
Award consideration was based on injury statistics over three years and an evaluation of written applications by academia and other safety experts. Fifty-eight facilities received the highest level of recognition, "Award of Distinction." The other categories included "Award of Honour" and "Award of Merit."
Click here for the full article and the list of award winners