USDA provides positive poultry outlook for 2018/2019
The forecast for total meat production in 2018 is raised from last month as increases in broiler production more than offset declines in beef, pork, and turkey production
The top stats
Second-quarter broiler production is raised on June production data, while third-quarter production is raised on hatchery data and expected growth in bird weights.
Broiler production is also raised for 2019 on lower forecast feed prices.
Broiler and turkey export forecasts are reduced for both 2018 and 2019 on weaker-than-expected demand.
Turkey price forecasts are unchanged at the midpoint for 2018 and 2019, but broiler price forecasts are lowered for 2018 and 2019.
Forecast turkey production is reduced slightly from the previous month on June production data.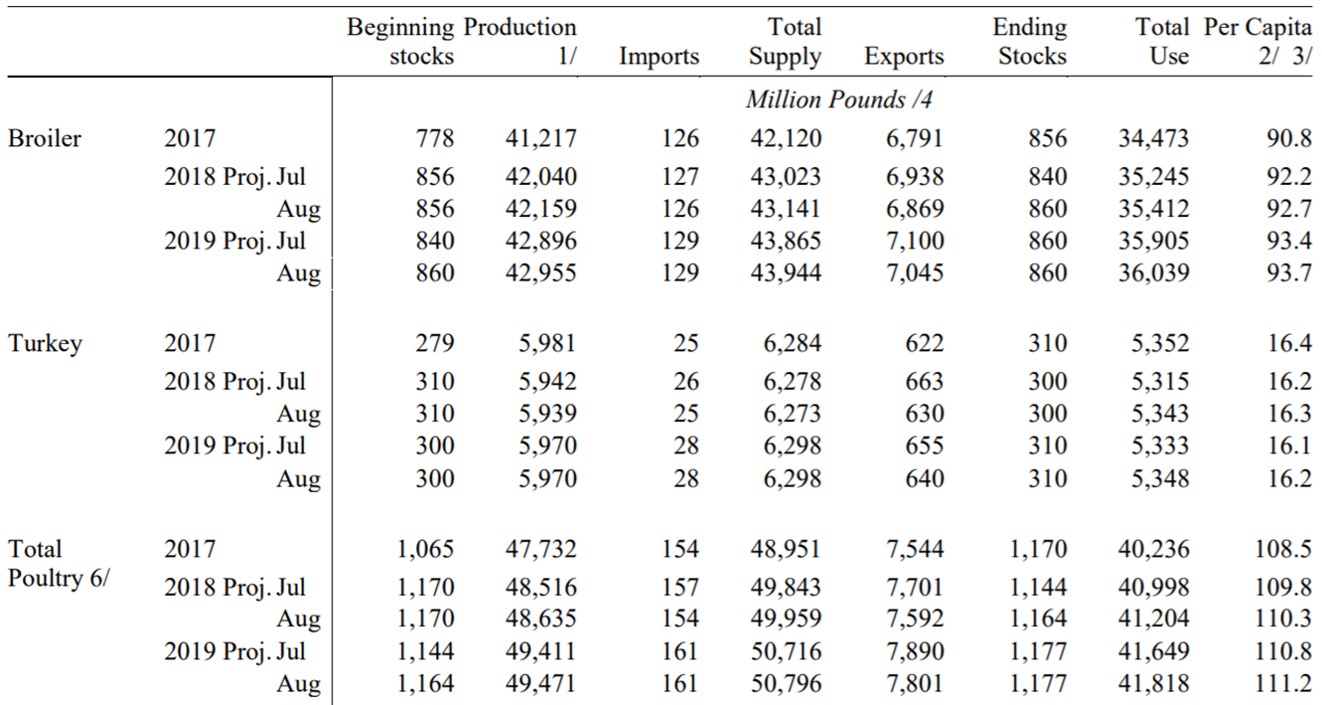 Annual turkey and egg production forecasts for 2019 are unchanged from the previous month.
The egg price forecast for 2018 is raised on recent price strength; no changes are made to the 2019 egg price forecasts.
Egg production is increased on second-quarter production data.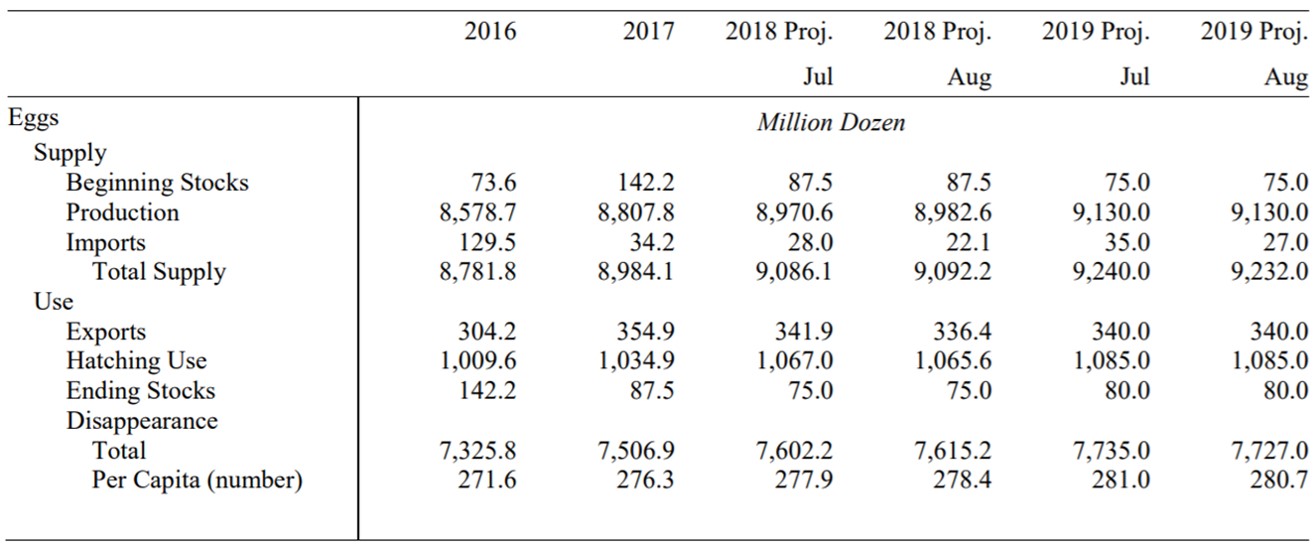 Click here for the full report