Cobb-Europe partners with RCL foods on training series for South Africans
RCL Foods and Cobb Europe joined together to conduct a series of intensive training sessions on pullet rearing in South Africa. The sessions focused primarily on improving egg production and bringing young broiler breeders into lay in peak condition.
Launching in May, the series involved production managers and technical staff from across the country, including veterinarians and nutritionists. In recent sessions, nearly 100 people participated in each of the three two-day events, which took place in KwaZulu-Natal, Western Cape and the Northern region.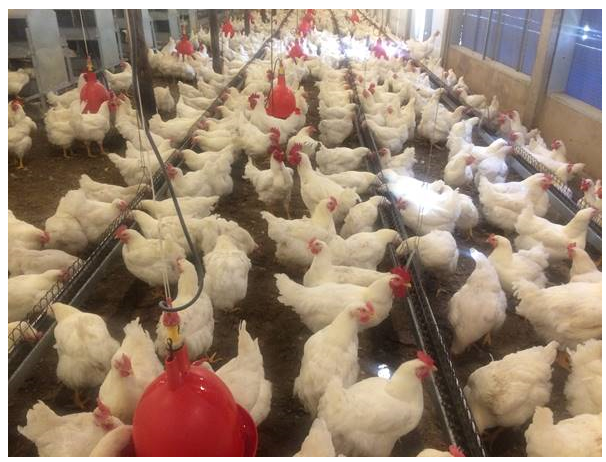 Hands-on training provided by RCL Foods and Cobb Europe for farmers and their employees in South Africa focused on improving egg production and bringing young broiler breeders into lay in peak condition.
The series was arranged by Dr Sanjay Maharaj, RCL Foods technical executive for agriculture. Dr. Maharaj led many of the training discussions, including ones focusing on grading, uniformity and practical assessment of birds.
"The training sessions provided the opportunity to coach area farmers and assistant farmers in conditioning scoring and checking the readiness of young hens for egg production," said Pieter Oosthuysen, senior accounts and technical manager for Cobb Europe in South Africa. "The interactive format and roundtable approach allowed everyone to contribute to the discussion and learn from one another."
During each session, all participants reviewed and scored individual birds. Then, Dr Maharaj and Oosthuysen assessed the birds and shared their collective feedback with the group.
"In comparing our results against the farmers', we noticed a great deal of variation," said Oosthuysen. "This signified a need to further develop assessment skills, which we'll work closely with production managers on in upcoming sessions."
The next session (date TBD) is scheduled to take place in Cape Town. Here, participants will monitor progress to date and review shortcomings identified during farm visits that took place at previous training sessions.
About Cobb-Vantress Inc.
Cobb-Vantress, Inc. makes quality protein accessible, healthy and affordable worldwide. Our research and technology innovates the global poultry industry. With headquarters in Siloam Springs, Arkansas, we are the world's oldest pedigree broiler breeding company. We distribute poultry to more than 120 countries. Find more at cobb-vantress.com.