Nutriad opens refurbished UK office
Global feed additive leader Nutriad, recently opened its refurbished and renovated offices in Chester (UK), home of the paltability centre of excellence for the global group.
The renovated office provides an open and light workspace where that provides all the facilities for local employees and international visitors.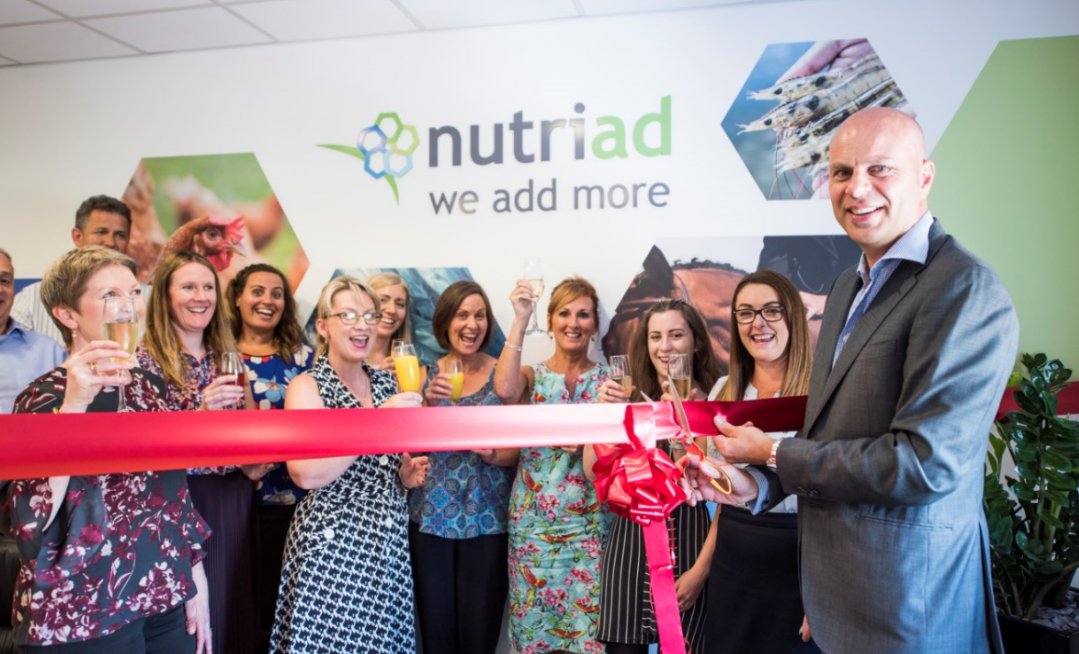 Nutriad CEO Erik Visser was present in Chester for the ribbon cutting and celebration with local employees. "The new office space creates a great atmosphere for our team to creatively work on innovative solutions for our customers and support our sales teams with best in class supply chain," commented Visser.
Nutriad delivers products and services to over 80 countries through a network of own sales offices and distributors. Supported by 4 application laboratories and 5 manufacturing facilities on 3 continents. Find out more at www.nutriad.com