Aviagen Broiler Roadshow reaches Northern Ireland
Moy Park growers and Ross 400 Club members in full force.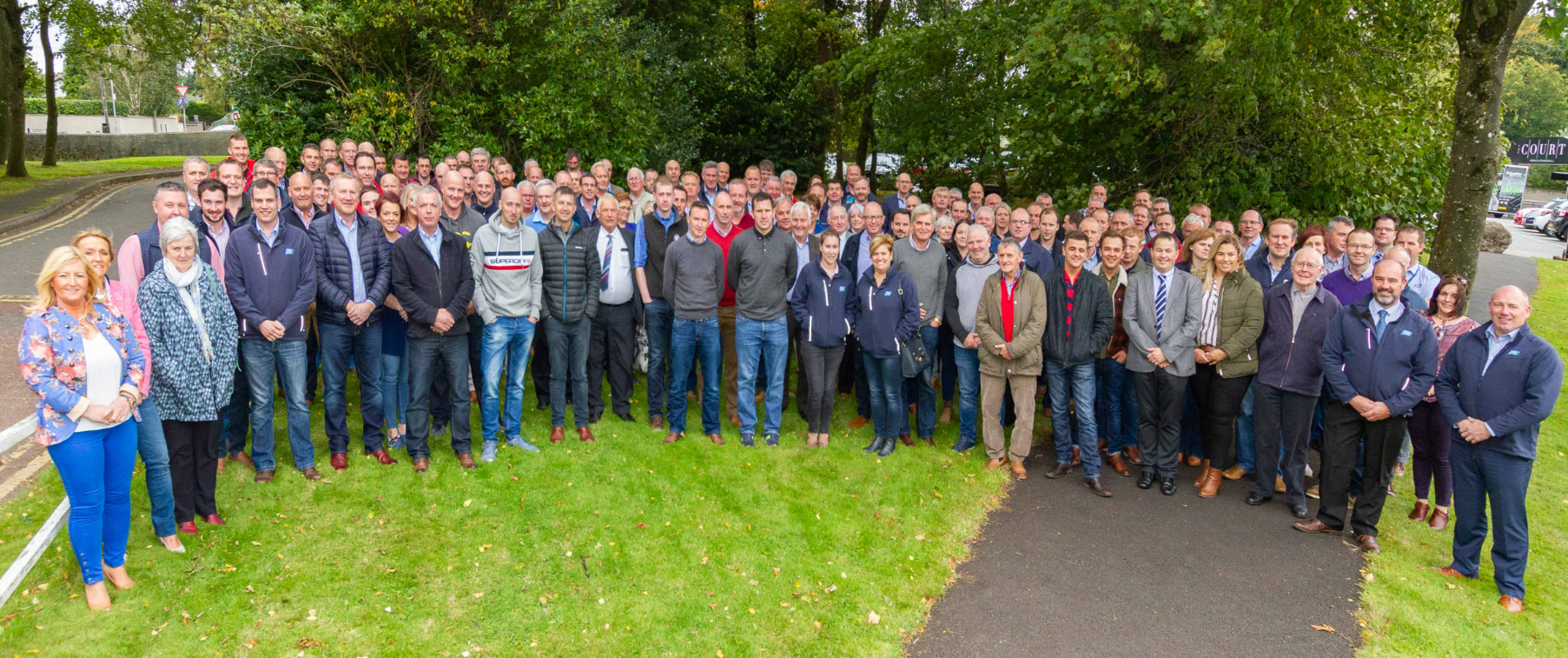 Aviagen's® recent Broiler Roadshow attracted major audiences when it toured England during September 2018 - and it proved equally popular during its final stop in Northern Ireland at the end of the month. Entitled "Growing for Success," this final event was co-hosted by Moy Park, Northern Ireland's largest poultry meat producer. Over 150 Moy Park growers enjoyed presentations from Aviagen team members and guest speaker Justin Emery, ventilation consultant. Subject matter included seasonal broiler trends, gut health, ventilation and an update on the Ross® 400 Club, which recognises and rewards Ross growers who have achieved a European Production Efficiency Factor (EPEF) rating of 400 or more.
"This year's Broiler Roadshow has been an ideal opportunity to get close to broiler growers everywhere," says Stuart Thomson, Aviagen's head of sales and technical support, UK. "We've been listening carefully to their invaluable feedback from the field, along with their suggestions and proposals, and we'll certainly be taking their ideas into account in future Aviagen breeding strategies and other initiatives."
Outstanding performances from Moy Park growers
Of the 150 attendees at the Northern Ireland Roadshow, nearly half were Ross 400 Club members, and Stuart took the opportunity to present awards to recent winners. "Moy Park growers have been putting in some tremendous EPEF performances recently, adds Stuart. For 2017 we presented a total of 247 awards to an impressive 132 farmers – with a number of growers turning in multiple award-winning flocks and exceptionally high EPEFs."
One grower achieved no less than seven 400-plus flocks within a single calendar year, while four scored higher than 440; in addition, two growers achieved an EPEF of more than 450. These exceptionally consistent results would fall within the parameters of the new 400 Club Gold Awards, which come into effect for flocks entered from Oct. 1 onward.
Moy Park farmers – top scorers
Adding his congratulations to the Moy Park farmers recognized by the 400 Club, John Harrison, Northern Ireland broiler manager for Moy Park, comments: "Our farmers have a great history of successful membership in the Ross 400 Club and we're delighted that so many have, yet again, been awarded for their outstanding performance. Many Moy Park farmers continue to score top marks due to their exceptional management skills and commitment to animal husbandry – and we continue to work closely with them and Aviagen to maintain the highest standards of farming and production excellence."
A 400 Club member who attended the Roadshow, poultry farmer Jane Johnston, from Markethill, Co Armagh, says: "The Roadshow was an invaluably informative event, and it was equally rewarding to be there as a 400 Club member. Since I began producing for Moy Park, I have aspired to achieve this hallmark of success and be part of the UK broiler industry's top one percent."
Alan Johnston, Live Operations Manager, concludes, "The Roadshow was a crucially important event here in Northern Ireland. We were really happy that so many growers made use of the opportunity to meet one another, exchange information, and hear presentations from top industry experts. We've had excellent feedback from many people, and we look forward to the next Aviagen Broiler Roadshow!"