Dr Eric Jensen spoke on prevention of poultry disease at World Nutrition Forum in South Africa
Dr Eric Jensen, Aviagen North America's Vice President of Veterinary Services, addressed attendees to the World Nutrition Forum during Oct. 3-6 in Cape Town, South Africa.
Aviagen is viewed as an industry leader in biosecurity and protecting its poultry breeding stock from harmful pathogens, and Dr Jensen was asked to share his knowledge on controlling salmonella in broiler breeders.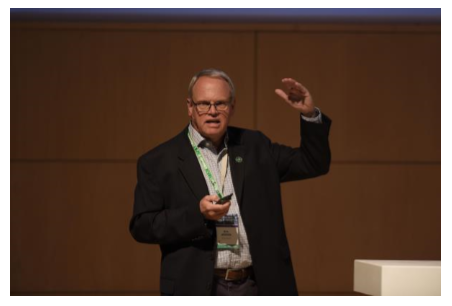 Since 2004, the nutrition forum has served as a platform for an exchange of knowledge and expertise on important issues facing the industry, and this year the forum welcomed close to 800 poultry professionals from 80 countries.
Dr Jensen was also invited to attend a workshop focusing on food and feed safety and security activities in Africa.
"I was honoured to address my distinguished industry colleagues at the World Nutrition Forum this year in Cape Town," said Dr Jensen. "At Aviagen, helping our industry address food safety is a top priority, and that's why we value opportunities to share our expertise. Biosecurity and disease prevention are areas where we can benefit others with our insight and proven methods. Globally, consumers desire poultry that meets their expectations, so the industry must work together to meet, if not exceed, these expectations."