Taking ownership of your career development
An editorial by Roxanne Lagano Chief HR Officer at Zoetis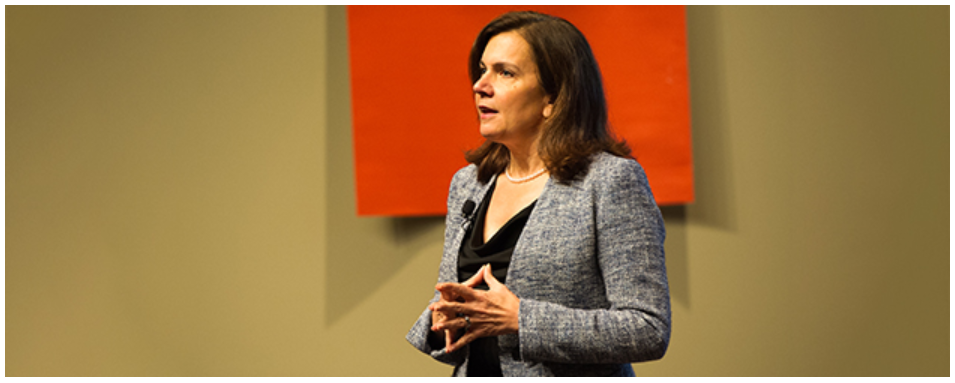 I recently had the opportunity to speak to Zoetis' Midwest Women's Mentoring Program, a colleague group at our Kalamazoo, MI, U.S. location, about the importance of career development. I talked about the role development played, and continues to play, in my career and exchanged stories with women (and men!) about our triumphs and struggles to continuously learn, grow and find fulfillment at work.
As I reflected on this topic and prepared to speak, it was clear that my personal development successes can be attributed to three factors.
Three Insights About Career Development
1. Development most meaningfully happens through experiences.
While it's not the only way to develop, I believe the most beneficial way to learn is on the job. At Zoetis, we encourage development according to the 70:20:10 model, a common framework that says 70% of development occurs through experiences (projects, job duty enhancements, stretch assignments, lateral position moves); 20% happens through interactions with others (mentoring, feedback); and 10% from structured learning (courses and e-learnings).
As I look back on my career, I undoubtedly learned the most when I took on new and challenging assignments. For example, just after I joined Pfizer as a lawyer in the tax division I was able to take on an assignment as a member of a project team working on the human resources aspects of a large, global acquisition. It was a challenging project that pushed me personally and professionally, and I learned a great deal. It helped me understand more about Pfizer when I was relatively new, enabled me to become an expert on human resources considerations for acquisitions, connected me to a new network of colleagues, and importantly, helped me identify my passion for HR, which eventually led me to Zoetis.
2. Raise your hand or answer the knock on your door.
So how do you obtain these meaningful experiences that help you learn and grow? You need to take chances on the new and different—either by "raising your hand" and asking for them, or saying yes when an opportunity is presented to you with a "knock on your door." Asking for an experience can be daunting, and won't always be met with an immediate yes, but working with your manager, you can identify the right next steps to help you grow.
I am the Chief Human Resources Officer for Zoetis now because I raised my hand to be considered for the position when the company's Initial Public Offering was announced. While I knew I had the skills and background to succeed in the position, I had limited exposure to the animal health division while at Pfizer, and I needed to prove myself. I made a plan to get to know the team and I became a student of the business – actions that led me to where I am today.
3. Only you can own it.
The last point I'd like to make about career development is that it is something that you need to own and champion for yourself. Your manager and organisation can certainly support you by providing feedback, advice, tools and resources, but you are the only one behind the wheel of your career.
As the owner of your development, it's important to create a plan to help you identify your goals and lay out how you will achieve them. Once you create a development action plan, you should also consult your manager to get his/her input, feedback and buy-in to help you achieve your goals.
Ultimately, your development is up to you. I encourage you to take a look inward and uncover how you've personally learned -- and identify opportunities to do more of what helps you grow.