Wastewater treatment options: USPOULTRY seminar clarifies options
USA - Sponsored by USPOULTRY, the 2018 Environmental Management Seminar focused on wastewater treatment options and new technology associated with the live production and processing of poultry and egg products
Industry professionals, consultants, university personnel and representatives of allied industry addressed a wide variety of topics including peracetic acid research, regulatory compliance, storm water management, water quality and data collection systems.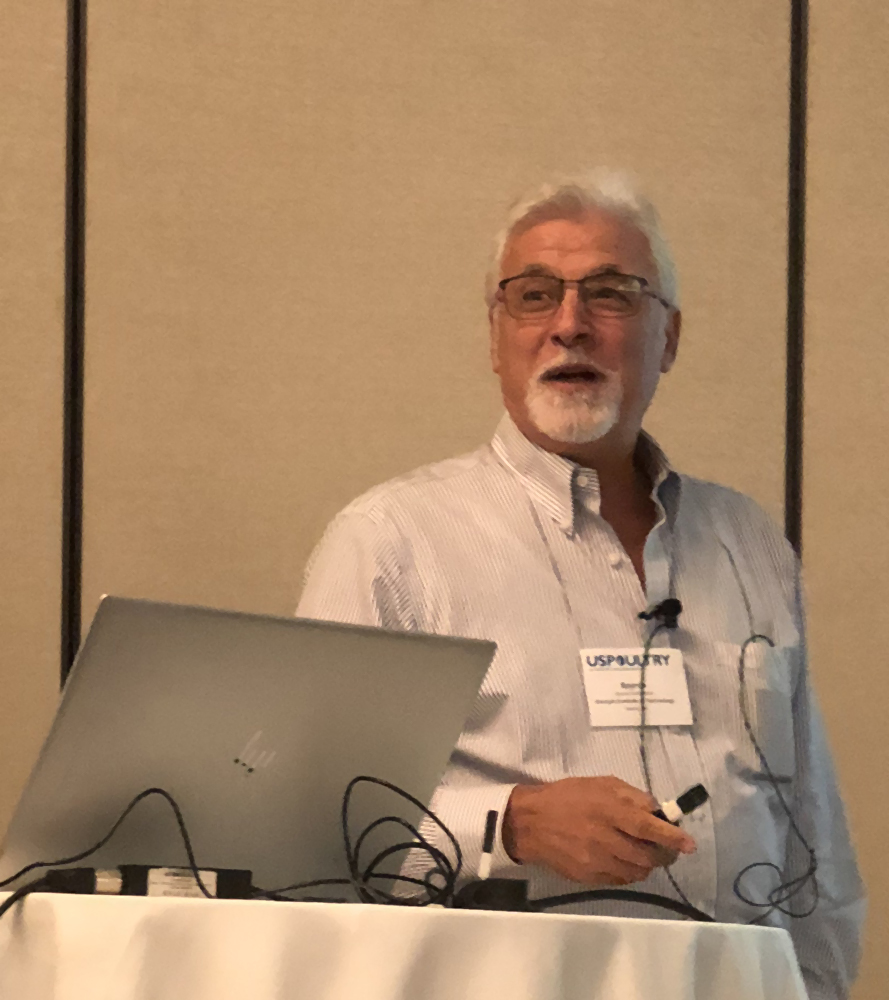 Dr Spyros Pavlostathis
Dr Spyros Pavlostathis, professor at the Georgia Institute of Technology, elaborated on research about the effects peracetic acid can have on poultry processing wastewater treatment. Funded by USPOULTRY, the objectives of the research were to test and adopt effective analytical methods for the detection and quantification of peracetic acid and hydroxyethylidene diphosphonic acid in complex wastewater matrices in addition to developing an effective methodology to mitigate any negative effects of peracetic acid solutions on biological treatment systems. The study also looked to assess the degree and extent of carryover into the various poultry processing waste streams and their stability if/when this occurs, as well as to quantify the peracetic acid and hydrogen peroxide decay rates under various conditions in poultry processing wastewater systems.
Stephen James, director of environmental engineering at Pilgrim's, shared information on new advances in analytical monitoring for wastewater treatment. One of the useful technologies he discussed is luminescent technology. James explained, "Luminescent technology has been around for about 15 years now, but not everyone has embraced it. The state of South Carolina does not accept the luminescent dissolved oxygen meter to measure for dissolved oxygen levels. This technology uses special coding on the cap that reflects light to the photo diode, and it tells you what your actual dissolved oxygen level is. This system does not require membranes or calibration, but it does require some annual routine maintenance."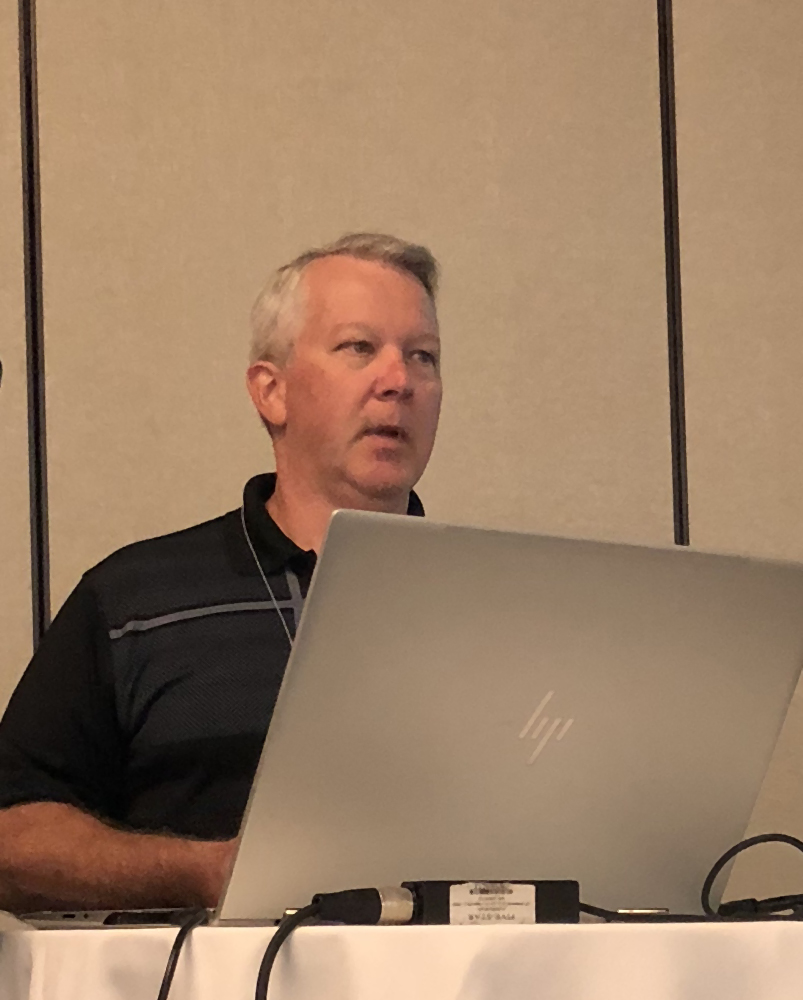 Stephen James
Michele Boney, director of environmental health and safety at West Liberty Foods, discussed environmental management systems and ISO 14001 policies. She observed that while data collection can involve a lot of work, it can be helpful as questionnaires and documentation requests from customers regarding environmental practices are received. Boney iterated, "When developing your IS0 14001, writing a solid policy statement is important. Some people like to use a policy statement to outline their goals and to set objectives to determine their environmental aspects. You have to look at your daily environment and see what might affect it."
USPOULTRY's annual Clean Water Award winners were also announced at the conference. The award programme recognises poultry facilities that are excelling in their efforts to treat wastewater and reduce potable water demand by reusing treated wastewater where possible. Awards are given in two categories, pretreatment and full treatment. This year, Wayne Farms in Pendergrass, Ga., was named the winner in the full treatment category, and Pilgrim's in Guntersville, Ala., won the award in the pretreatment category. Honorable mention awards were presented to Sanderson Farms in Waco, Texas, in the full treatment category and Tyson Foods in Sequin, Texas, in the pre-treatment category.