Activists protest plans for North Waikato egg farm
NEW ZEALAND - A small but noisy group of protestors vented their anger on 18 December over a proposal to build an egg producing farm in North Waikato, reported local news provider Radio New Zealand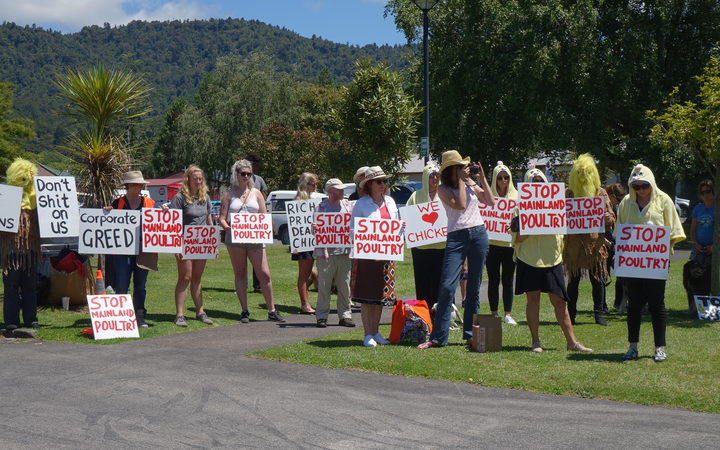 Protesters gathered outside Waikato District Council office in Ngaruawahia over plans for an egg farm. Photo:
RNZ
/ Andrew McRae
Mainland Poultry wants to build six large sheds with a total of 400,000 hens on a rural property half way between Taupiri and Orini.
The protestors presented a petition to the Waikato District Council signed by 30,000 New Zealanders.
About 35 people protested outside the council offices in Ngaruawahia at lunchtime making it plain they were against what they describe as a mega egg factory farm.
Most were from the animal rights group Direct Animal Action.
Paul Cowan, who describes himself as an animal activist, is upset by the size of the proposed egg farm.
"If you don't know much about how they raise eggs and that stuff, they cull them after every, I think it's eight months so it's a very cruel industry."
Nick Picknell has links to the area where the farm is proposed.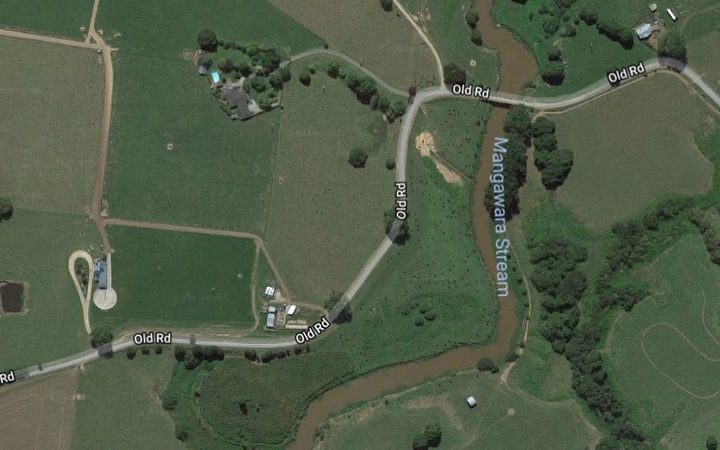 An area of Old Road, where an egg farm is being proposed. Photo: Google Maps
He said he had a list of concerns about building on the site including odour, increased traffic volumes and a change in lifestyle for those living nearby.
"They live a rural lifestyle and now they are going to have a great block of sheds near their homes."
Mr Picknell said he was also concerned about native birds and animals living in the area.
"To put a shed that is going to attract rats will destroy the local animal population."
In 2014, Peta Berry successfully fought a plan by Craddock Farms to build an egg farm next to her property at Patumahoe in South Auckland.
She said she sympathises with the people fighting Mainland Poultry.
"It's absolutely David and Goliath, it's the true essence of what that story is about. They can buy in ten different experts, they would have spent millions on the Craddock application and the process, while the ordinary person cannot do that."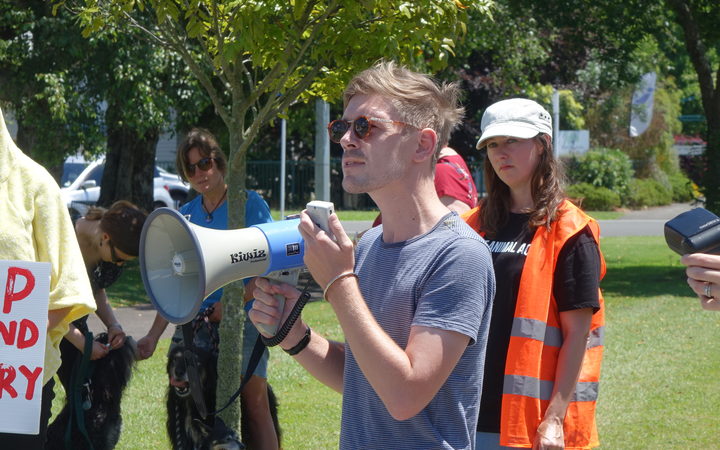 Nick Picknell says he has concerns about about plans for an egg farm to be built on a rural property, half way between Taupiri and Orini. Photo:
RNZ
/ Andrew McRae
Direct Animal Action spokesperson Deirdre Sims said the group was opposed to any form of what it called industrial factory farming.
"We are incredibly concerned about the types of conditions these hens will be living in."
She said while the plan was for the farm to have a cage-free system, her group believed cage-free systems do not equate to cruelty-free.
Mainland Poultry said a cage-free barn system with tiered aviaries would allow chickens to freely move anywhere within the barn.
The company said there would be no cages whatsoever and the animals could express their natural behaviour.
Mainland Poultry chief executive Michael Guthrie said people expressed their views not only by signing petitions but also in their behaviour.
He said three million eggs were produced and consumed on average every day in New Zealand.
Mr Guthrie said free range eggs cost twice as much to produce and could not meet the demand for eggs in New Zealand in the foreseeable future.
An independent commissioner has heard the company's application for resource consent and will make a decision in February.
Shared with The Poultry Site with the permission of Radio New Zealand, click here for the original article