Aviagen and PPR Broiler mark 10 years of working together
2018 marked a decade that Aviagen® Ltd's grandparent (GP) customer PPR Broiler of OAO Agrocombinat Dzerzhinsky has been providing poultry producers in the Republic of Belarus with quality Ross® broiler breeding stock.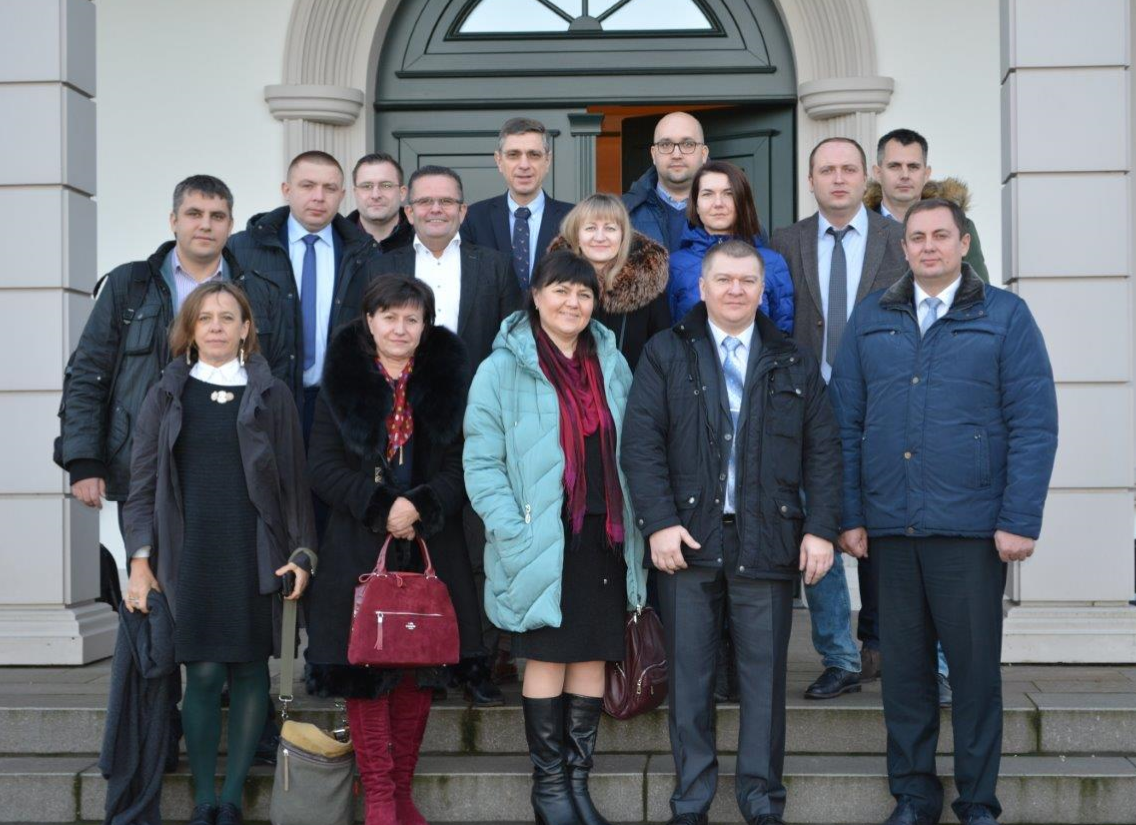 During this time, Ross birds have excelled in performance and grown in popularity, now supplying the majority of the local parent stock (PS) market.
In honour of the occasion, on Dec. 2 2018, Aviagen delegates accompanied 10 guests from PPR Broiler and its expanding parent stock (PS) customer base on a visit to Germany. Representing Aviagen were Tyark Osterndorff, business development director of Aviagen in Eastern Europe; Marcel Janssen, regional technical manager; Goran Slunjski, GP technical manager for Aviagen in Belarus and Igor Zadravec, Aviagen's PS technical manager in Belarus.
The team viewed the meetings as an opportunity to express its appreciation to PPR Broiler and underscore the importance of its contribution as well as to share the company's European supply chain strategy. A highlight of the tour was a visit to an innovative Ross customer broiler farm in the Niedersachsen area. There they experienced an inside view of the latest in biosecurity and production technology.
"It was interesting for us to learn about the broad spectrum of activities of Aviagen in different regions of the world. We were also very happy to see that Aviagen values our GP operation in Belarus," remarked Yuri Fesin, director of PPR Broiler.
Tyark commented on the strength of the relationship between Aviagen and its valued customer: "This visit was organised to thank PPR Broiler for 10 successful years of cooperation. We came a long way and have established a very well-developed business, while understanding each other as good friends. I wish PPR Broiler every success in the future and look forward to the next 10 and more years working together!"
About Aviagen
Aviagen® is a global poultry breeding company that develops pedigree lines for the production of commercial broiler chickens under the Arbor Acres®, Indian River®, and Ross® brand names. The Rowan Range® and Specialty Males® are specialty breeding stock from Aviagen that offer greater flexibility for customers to meet specific or niche market requirements. The company is based in Huntsville, Alabama, USA with a number of wholly-owned operations across the United Kingdom, Europe, Turkey, Latin America, India, Australia, New Zealand, and the U.S., and joint ventures in Asia. Aviagen employs more than 4,600 people and has a distribution network serving customers in more than 100 countries.
For further information, please visit www.aviagen.com.