Going too far?: Activist group releases map of Australian farm locations
AUSTRALIA - A campaign run by an extreme anti-farm group released last week a map of Australian farms alongside incorrect accusations of animal cruelty raising concerns of privacy breaches and trespassing
The core value of the extreme group "Aussie Farms" is a belief that animals should not be owned for any human purposes – including for primary production or pet ownership.
The map published this week contains the details of hundreds of farmers implying a connection to animal cruelty and urging people to gather images, videos and other documents in relation to the addresses revealed.
Promoted via Facebook, readers of the map are encouraged to upload imagery and documents from each address, which, one can only assume, have been captured via covert (and possibly illegal) methods.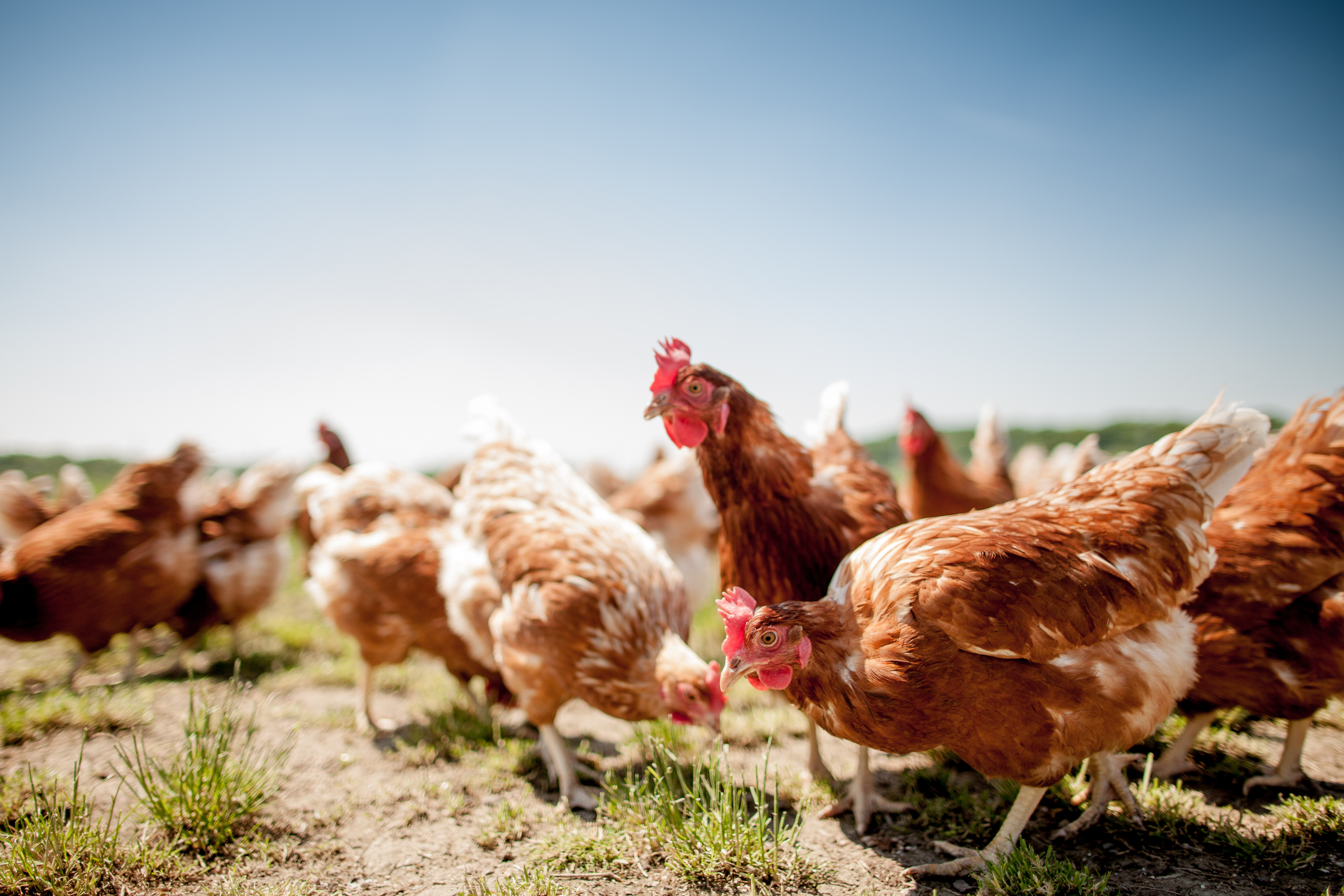 "Farmers' privacy, their right to farm and most disturbingly, their safety and that of their families and animals, are at risk," National Farmers' Federation's President Fiona Simson.
Ms Simson said the NFF had fielded calls from farmers who had been included on the map, in some instances who were represented as running businesses that in fact, they do not.

"They are extremely anxious and very angry that their workplace, and their home, has become the target of extreme and dangerous activities," Ms Simson said.
Aussie Farms, a registered charity, has been linked to a number of trespass incidents, including an incident in December where 55 protesters forced their way into an abattoir in Nhill, Victoria.
"Their agenda is simple and straightforward: they want to see an end to farms, and that means an end to many farmers and the contribution they make," Ms Simson said.
What if your property is on the map?
If your property is shown on the Farm Map there are further steps you can take to protect your privacy.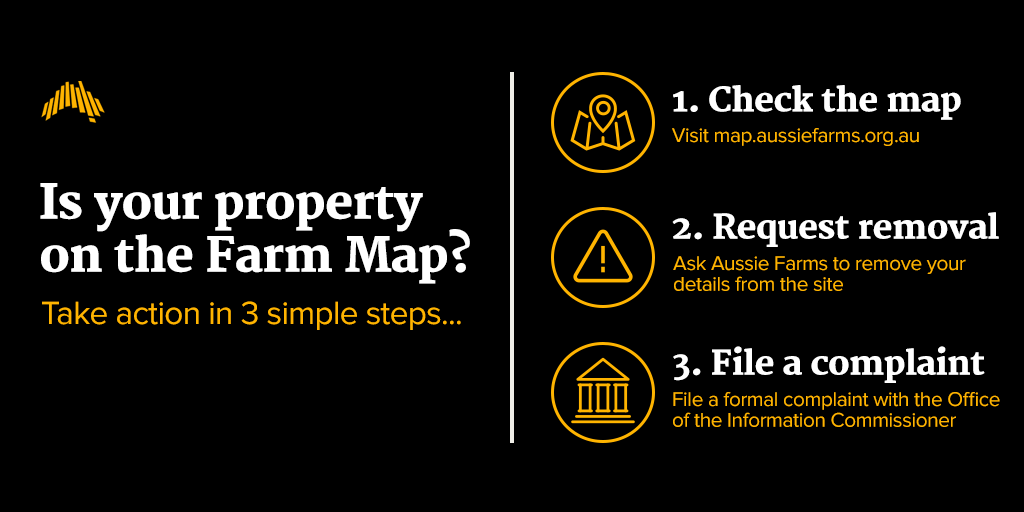 We recommend using the following 3 steps:
CHECK if your name and address features on the 'Aussie Farms' map. To view the Map, click here
REQUEST directly for Aussie Farms to remove your details. For Aussie Farms' contact details, click here
COMPLAIN formally to the Australian Information Commissioner. To lodge a complaint, click here
We are hopeful that if the Commissioner receives enough complaints, action might be taken.
For a large impact please share the above 3-step action plan with your network and across your social media platforms, asks Australian Farmers.
Importantly, if you find images or other media linked to you property that may be the result of trespassing by activists, you should promptly refer the page to the police, via Crime Stoppers.
What can you do to combat this campaign?
Many people, on Twitter and Facebook in particular, have been looking for something tangible they can do as an individual to combat the antics of this malicious anti-farm group.
Firstly, regardless of whether your property is currently on the Farm Map, you can help us call for Aussie Farms to be stripped of its charitable status. Australian law prohibits charity registration for organisations which engage in criminal or civil wrongdoing. It's important the regulator is aware of Aussie Farms' actions and reviews its registration.
Note that potential Aussie Farms volunteers are asked "whether they are willing to be fined or arrested?" See here
Click here to visit the ACNC's complaint form and click here for the details you'll need to complete the form.
What is the NFF doing about the Farm Map?
As the national representative body for agriculture the NFF is taking this infringement on our members' privacy seriously. The NFF will continue to:
Demand Facebook take down the page down promoting the map;
Make the case for Aussie Farms' charitable status to be revoked;
Alert the police in all State and territories to the library of imagery Aussie Farms have, and raise questions as to how it was obtained; and
Lobby for laws to protect our right to farm.
For more information visit the NFF website or contact us.