Ceva Japan celebrates 10 years of constant innovation
JAPAN - Chairman & Ceva CEO Marc Prikazsky visited Ceva Japan to celebrate the 10th anniversary of the company's Yokohama R&D center
Ceva has a global network of vaccine innovation centers with Ceva Japan being a prime driver behind the company's global scientific achievements. Today, 1 in 4 of all broiler chickens produced in the world is vaccinated with one of Ceva's new technology vaccines, many of which originate from the "cutting edge" research conducted in Japan.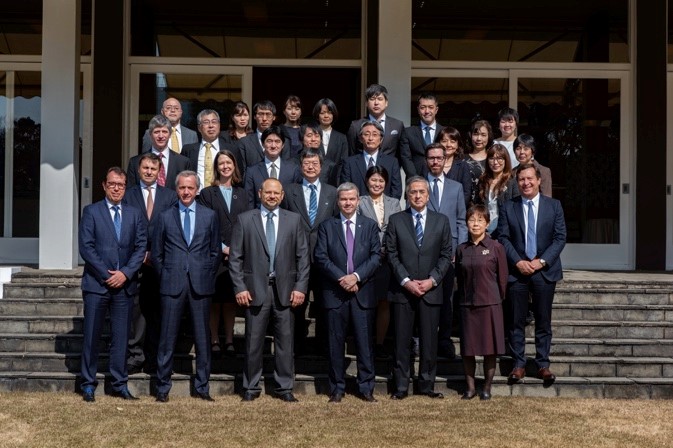 Ceva Corporate and Japanese teams at the French Embassy, in the presence of Ceva Chairman & CEO Marc Prikazsky, and Laurent Pic, Ambassador of France to Japan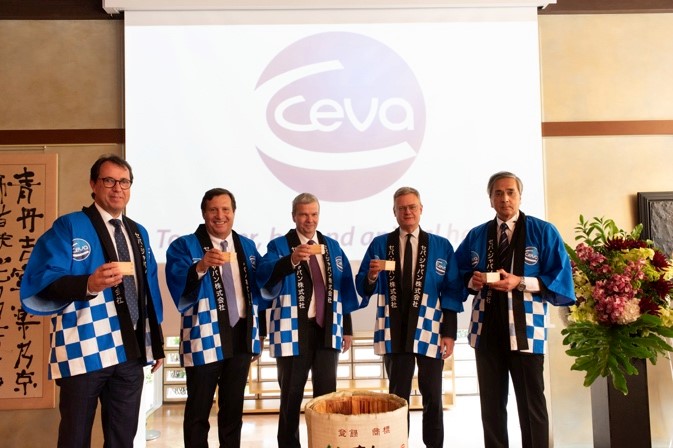 From left to right: Ruud Aerdts, Ceva Asia Zone Director; Gabriel Rshaid, Ceva Global Operations Director; Marc Prikazsky, Ceva Chairman & CEO; Laurent Pic, Ambassador of France to Japan; Astushi Yasuda, Ceva Japan General Manager
The French Ambassador to Japan hosted the event with over 150 guests, including partner companies gathering to celebrate the success of a remarkably innovative team.
During his speech at the anniversary ceremony Marc Prikazsky said: "I would like to thank all our Japanese team and their leader Yasuda Atsushi, for their commitment, modesty and sense of teamwork. Their integration into Ceva in 2009 was a great opportunity for us. The team has an amazing track record of innovation and I'm very proud of them and what they have achieved."