Cobb Europe announces expansion of their technical team
New appointments to the Cobb Europe, Middle East and Africa (EMEA) technical team have positioned 2019 for another great year for the region. Cobb announced two new hires, including a grandparent and broiler specialist.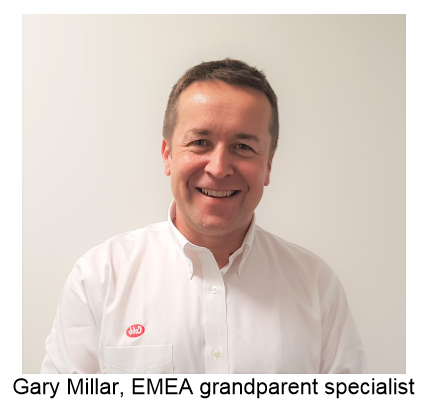 Gary Millar joins Cobb with 25 years' experience in the poultry industry. He most recently served as international business development manager at Hubbard Breeders. Prior to this, he worked at Aviagen where he held several senior operational roles in the pedigree, great grandparent and grandparent departments in the United Kingdom, India and Australia. Gary earned a Bachelor of Science with honours in agriculture and an MBA at the University of Edinburgh. He has a broad knowledge of technical management of breeding stock in all generations. He and his wife have relocated to the United Kingdom from Canberra, Australia.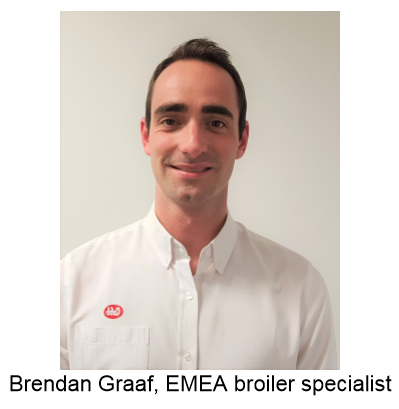 Brendan Graaf joins the EMEA team from Cobb South Africa where he worked in broiler technical services for South Africa and Namibia. Before joining the Cobb family, Brendan served as a management trainee at RCL Foods. He and his partner relocated to the United Kingdom from Pretoria, South Africa.
"These new appointments are key to better serve our customers and to support the region's strategic growth plans," said Tore Mercan, director of sales and technical service for Cobb EMEA. "I am very pleased to welcome Gary Millar and Brendan Graaf to the Cobb Europe family. We welcome the vast experience and passion they have already brought to our team."
Millar and Graaf join a team of 13 technical advisers who provide support and expertise to customers across the region. In total, the technical team now has well over 375 years' experience in the industry.
"In 2017, I attended Cobb's biennial European technical school in Harderwijk," said Graaf. "Here I met a group of poultry experts and I set a goal to join their team, working with the best of the best in the region. I'm looking forward to what we will accomplish for our customers and the industry in the year ahead."
ABOUT COBB-VANTRESS, INC.
Cobb-Vantress, Inc. makes quality protein accessible, healthy and affordable worldwide. Our research and technology innovates the global poultry industry. With headquarters in Siloam Springs, Arkansas, we are the world's oldest pedigree broiler breeding company. We distribute poultry to more than 120 countries. Find more at cobb-vantress.com.