British Poultry Awards 2019 open for entries
UK - The British Poultry Council is calling on retailers, foodservice operators, farmers, producers and industry suppliers to enter the third annual British Poultry Awards.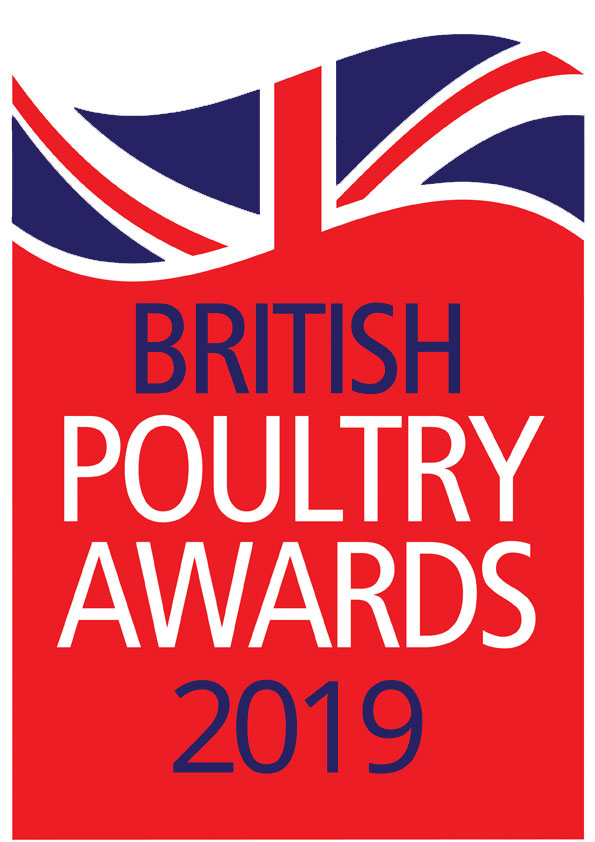 Taking place on 19 September at the Sheraton Grand Park Lane, the aim is to provide recognition for companies and individuals who are producing the very best of British poultry across the industry.
Richard Griffiths, chief executive of the British Poultry Council said: "Our awards bring the whole industry together and allows us to pay tribute to those who continue to raise the bar in key areas.
"We need more than ever to support what we have – in short, the high standards of quality, traceability, food safety and trust that our British chicken, turkey and duck producers provide. So, it is a time to really pull together and use this event as a platform to shout about greatness within the sector and keep that going strong."
There are 16 trophies to be won, including categories for chicken, turkey and duck products on sale all year round and seasonally, plus the Poultry Retailer of the Year and Foodservice Operator of the Year awards.
There will be recognition of innovation and improvements in the supply chain with three specific awards. Any company that is part of the industry mix can enter or be nominated such as feed, veterinary, technology, logistics or training businesses.
For the first time, consumer press will be invited to enter an award for Best Poultry Recipe Writer. The brand-new category has been created to 'acknowledge hardworking food journalists whose creativity with poultry as an ingredient helps support British farmers and retailers through recipe suggestions'.
Entry forms can be found on the British Poultry Council's website with the deadline for product entries the 24 May 2019.
Shortlisted product samples will be judged in July by an independent panel consisting of representatives from the trade, consumer and catering sectors. Judges will score against set criteria such as taste, appearance, cooking instructions, packaging and innovation.
All winners have the opportunity to use a dedicated logo across their POS and advertising campaigns for 12 months to help communicate the endorsement to customers.
The categories are:
Outstanding Contribution Award (sponsored by JF McKenna)
Student Chef of the Year (sponsored by Aviagen Turkeys)
Poultry Supply Chain – Innovation
Poultry Supply Chain – Standout Performance
Poultry Supply Chain – Champion
Best Poultry Recipe Writer
Best Chicken Product – AYR (sponsored by Easichick)
Best Chicken Product – seasonal (sponsored by Arden Wood Shavings)
Best New Poultry Launch (sponsored by ABN)
Best Duck Product – AYR
Best Duck Product – seasonal
Best Turkey Product – AYR
Best Turkey Product – seasonal
Best Poultry Foodservice Product
Poultry Foodservice Operator of the Year (sponsored by Clarke Group)
Poultry Retailer of the Year (sponsored by Elanco)