Rural business award winners announced
UK - South West England and West Wales topped the leader-board as successful rural business hubs
Rural businesses celebrated on 1 March following the previous night's Rural Business Awards ceremony, held at the luxury Midlands hotel, Chateau Impney. Attendees were hosted by Jules Hudson, best-known as the leading face of the BBC's rural property flagship Escape to the Country.
The awards aim to recognise and celebrate the successes of businesses operating in the UK's rural economy; a sector which in England alone contributes £229bn to the nation's GVA (Gross Value Added) – about a fifth of the country's economic activity.
Following hundreds of entrants and a competitive shortlist process, including a new series of regional rounds, thirteen category winners and a "Founders' Choice" award were announced. Winners came from a range of sectors, including: the UK's only producer of raw butter and brie-style cheese, served at HRH The Duke of Sussex's wedding breakfast (Fen Farm Dairy); a fabric and wall-paper manufacturer operating from one of the UK's few remaining handprint studios (Rapture & Wright); and an e-commerce supplier of hatching eggs, which also offers overnight boarding for hens, and works with Henpower to support older people to combat loneliness and depression (Durham Hens).
Founded by countryside-based business-women, Jemma Clifford and Anna Price, the Rural Business Awards are supported by Amazon, as headline sponsor, and judged by an independent panel, drawn from the rural business sector, rural public sector agencies, and rural charitable organisations.
"The Rural Business Awards shines a much-deserved spotlight on the innovators, creators and inventors in rural communities across the UK and it's great to celebrate their successes at this year's national final," said Doug Gurr, UK Country Manager, Amazon. "The calibre of businesses entering this year's awards has been higher than ever. I'd like to congratulate all the winners and nominees and wish them continued success for the future."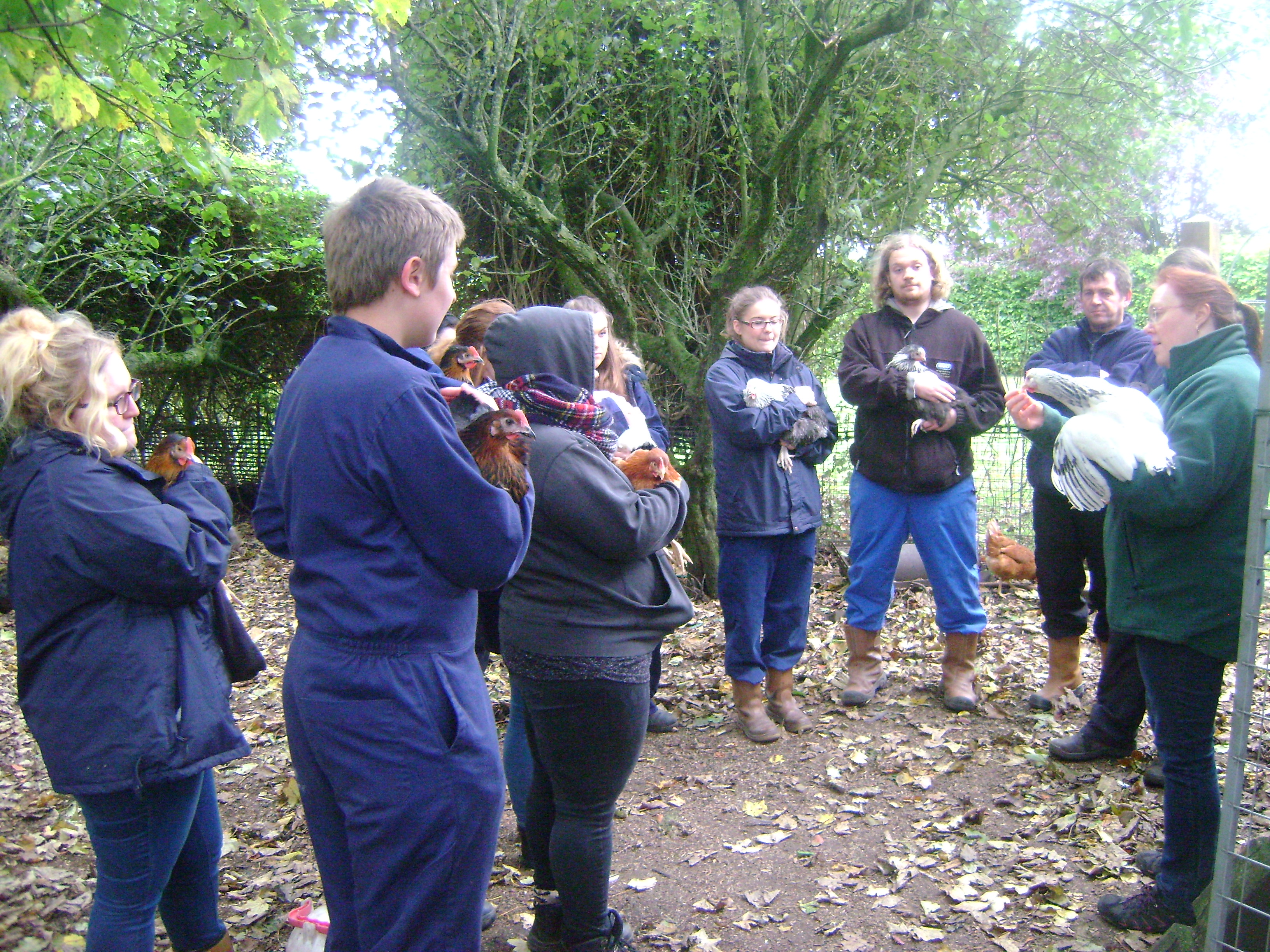 Gloucestershire and Ceredigion were the best represented counties in the winners' list, while at a regional level, South West England topped the charts, with four winners, while West Wales followed closely behind with three winners based in that region.
On being crowned Best Rural Retail Business in the Amazon-backed Rural Business Awards, Margaret Manchester, MD at Durham Hens commented: "I am honoured to win this prestigious award. It was a lovely surprise to do so well in the North awards, so I can't quite believe we've been recognised as one of the best rural businesses in the whole of the UK! Durham Hens has grown from small beginnings to be one of the largest suppliers of egg-laying hens in the country, and I am immensely proud of all we have achieved. I can't wait to share this news with the team at home."
Anna Price, who co-founded the RBAs, alongside Jemma Clifford, said: "We are overwhelmed by the success of our Rural Business Awards, which with support from Amazon, have done much to champion countryside-based firms across Britain. Huge congratulations to all those who have been successful in our national awards, following the tough regional heats."
"We were also thrilled to officially launch our 'Rural Business Group', a not for profit, Community Interest Company (CIC), at yesterday's ceremony, following an earlier rural roundtable at 10 Downing Street we're delighted to have been invited to return in 2019 to again enable rural businesses to share their experiences, concerns, and hopes for the future".
"If rural firms are already punching above their weight in their contribution to the UK economy, who knows what we can achieve if we work together to create a level playing field to enable rural businesses to compete on equal terms?".
Rural Affairs Minister Lord Gardiner said: "I am delighted that so many forward-thinking businesses have been honoured with these much-deserved awards.
"From regional start-ups to global logistics firms, it is essential that we recognise the vital role of these organisations in helping to deliver a thriving rural and national economy."