Fifth Wadi Academy offers knowledge to advance a growing market
Academy explores best management practices for outstanding Ross performance, health and welfare.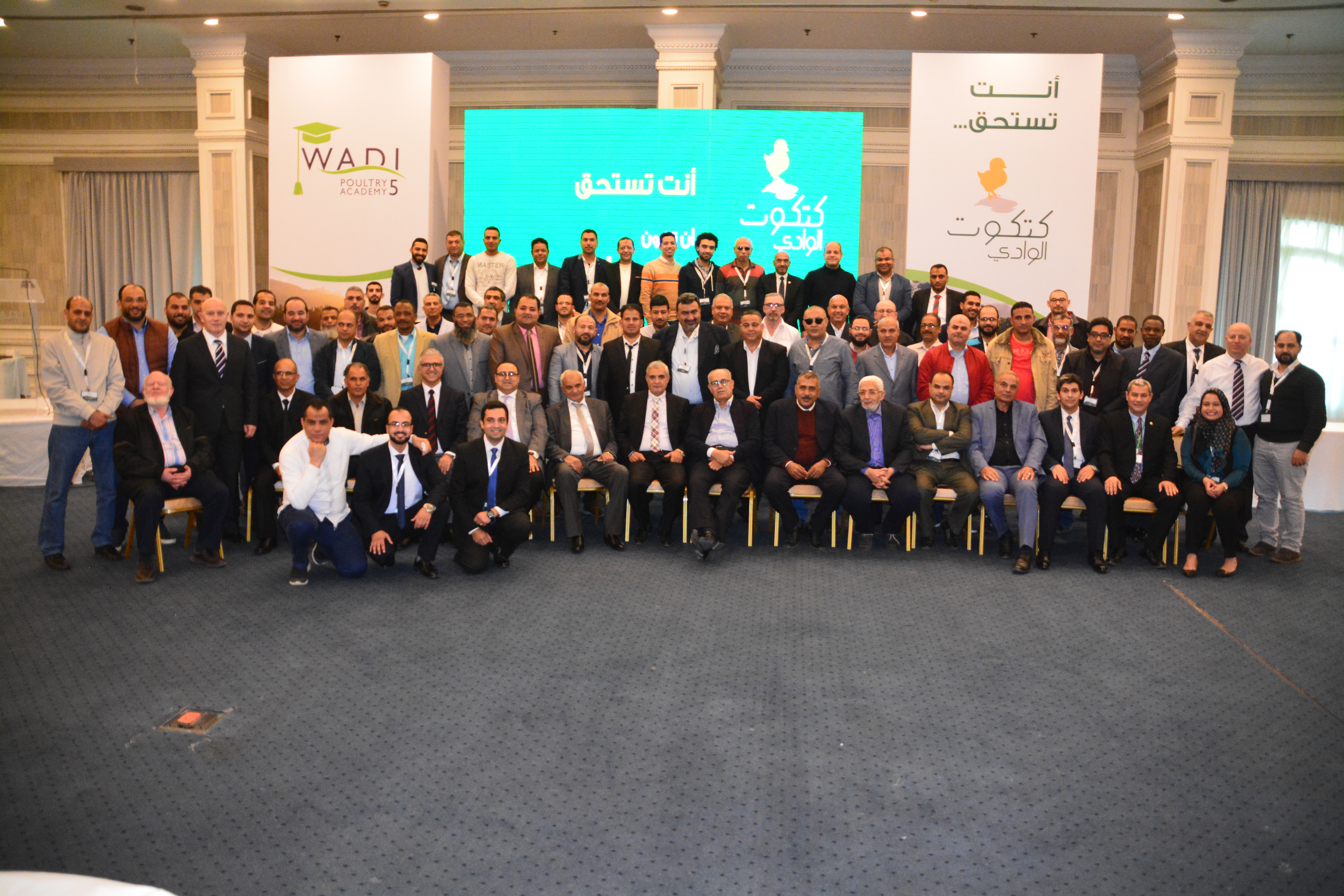 The WPA consisted of two modules: a breeder and broiler program, each covering topics of most interest to producers. Hosting more than 75 Ross® customers from among the major Egyptian Parent Stock (PS) operators, the Breeder Module during 25-26 March highlighted the genetic progress of the Ross 308 broiler breeder, disease prevention, best practices in female and male management, biosecurity and nutrition.
During the Broiler Module on 27 and 28 March, customers also discussed genetic progress, biosecurity, gut health, optimum lighting and other key issues critical for good flock management. This module welcomed more than 100 participants.
During both events, the groups also spent time engaging in idea-sharing and relationship building.
Promoting education and success
Wadi is the distributor of Ross broiler breeding stock in Egypt, where the poultry industry is rapidly expanding. Aviagen® places the highest importance on its distributor relationships, and considers them extensions of its own global sales and support network.
Ross genetic improvement is ongoing, and Wadi offers regular academies, where its customers are able to share advice and practical information in a hands-on format. The goal of each WPA is to offer the best management to improve economic performance for breeder and broiler producers.
"We at Wadi believe in education and in sharing and spreading knowledge, as well as contributing to the well-being of the poultry industry," explained Wadi's Chief Poultry Sector, Puzant Dakessian.
Wadi investments help further Egyptian market
Wadi has doubled its grandparent (GP) production in the past two years, propelling it to the largest GP producer in Egypt. Wadi attributes this success to, "the high quality and health standards of Wadi, along with the strong performance of Ross breeders and broilers supported by Ross Turkey, Middle East and Africa (TMEA) and Wadi local customer support teams," shared Puzant.
Wadi recently invested in a new, state-of-the-art GP production facility in Toshka, in southern Egypt. This new operation offers a major benefit to the industry due to its high biosecurity.
International Commercial Manager for Ross MEA Bulent Tanyildizi spoke at both sessions, and commented, "The WPA was another professional event organised by Wadi, a valued distributor that brings value to the Egyptian poultry industry. The experience as a result of 27 years of Wadi and Aviagen working together ensures the continuous success of the Ross breed in Egypt. With the recent Toshka investment, Wadi has made a significant difference in the market, and has moved to an even higher level of health and quality. The Ross MEA team is impressed with Wadi's advancements, and will continue to provide our full support to ensure the continued success of the Ross breed, Wadi and our parent stock customers."