First Ross UK 400 Club Gold Awards presented
Aviagen and Moy Park, Lincolnshire Region, jointly host 400 Club award ceremony
The Ross® UK 400 Club's Gold Awards recognise exceptional achievements by Club members - either three consecutive 400-plus flocks or an EPEF of more than 10% above the current Club target. The first Gold Awards presentations were recently made during a joint Aviagen and Moy Park 400 Club awards ceremony in Sleaford, Lincolnshire. Welcoming the award winners, David Harkin, GB Broiler manager, Moy Park said: "Being a member of the 'Ross 400 Club' is a significant accolade, and we congratulate all this year's winners. This achievement is testament to the dedication and hard work of our farming partners who operate to world-class standards across every level of poultry production."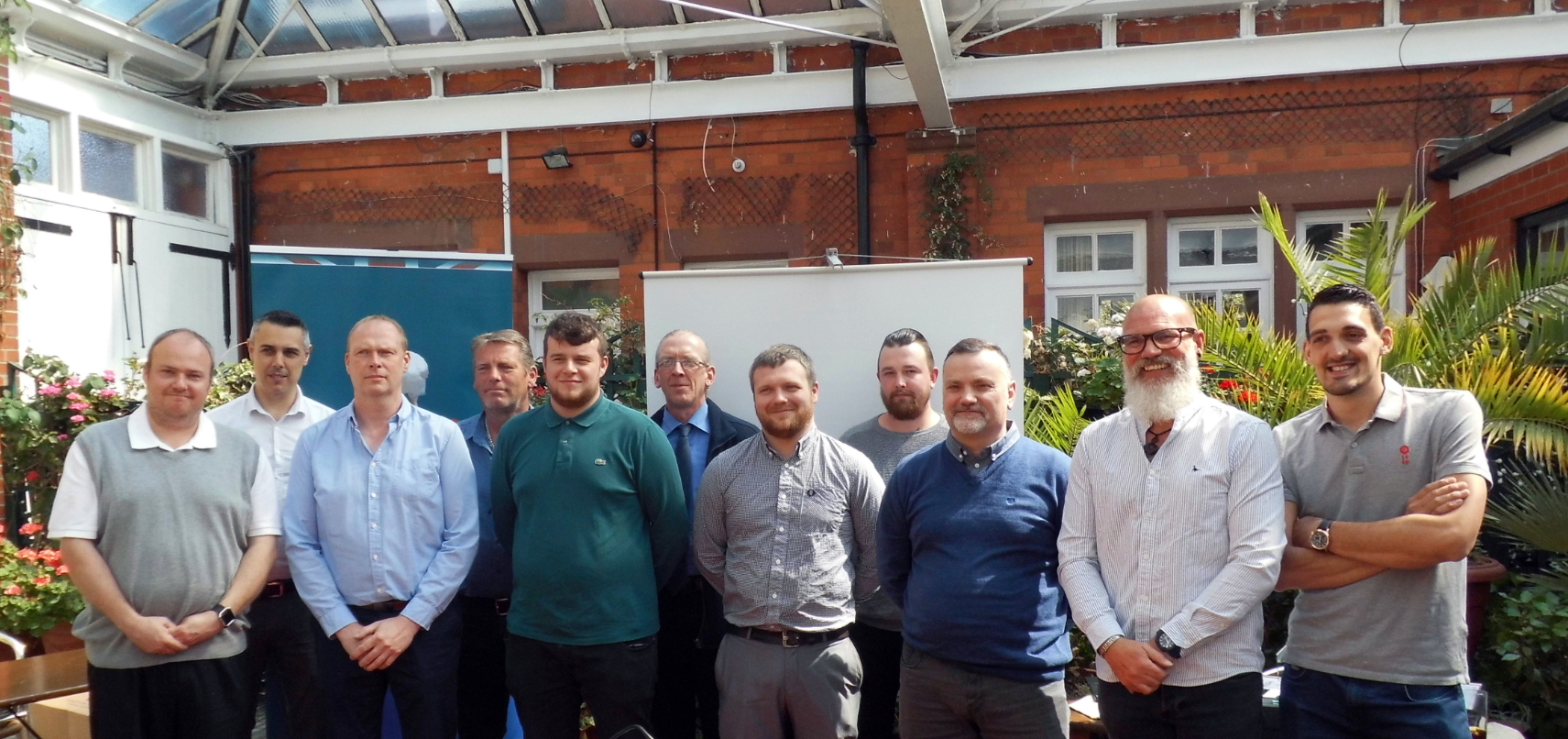 23 Ross 400 Club flocks and two Gold Awards
The award ceremony acknowledged no less than 16 individual 400 Club Moy Park winners, with 23 award-winning flocks between them; in addition, 400 Club Gold Awards were presented to both Josh Hillier and Martin Wilson, each of whom satisfied the 400 Club's three-in-a-row Gold Award criteria. Awards were handed out by Kevin Stebbings, Aviagen UK technical service manager, who also gave guests an update on the activities of the 400 Club and described how results were on a continuous upward curve, thanks to good farm management and the dedication of hard-working individuals:
"It's great to have presented our first 400 Club Gold Awards, and our congratulations to Josh, Martin – plus all the Moy Park 400 Club winners! These awards are testimony to consistency of performance, skilled stockmanship, and sheer hard work – and we're delighted to say that other Gold winners will be announced soon."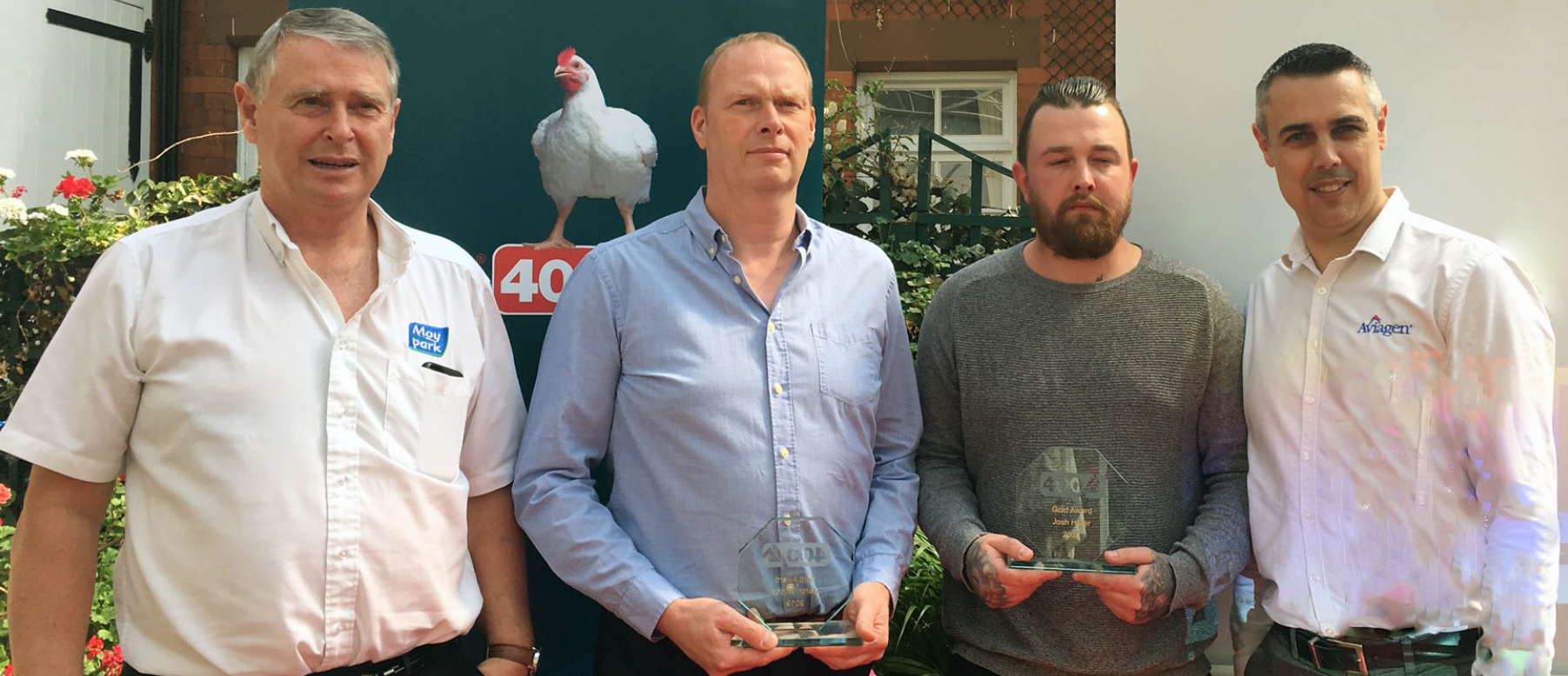 Observation and attention to detail – key to flock success
When asked about his recipe for success, 400 Club Gold Award winner Josh Hillier said: "It's crucial to understand what the birds want, so you need to observe, adjust and manage flocks constantly to get the best out of them." Josh is just 26 and has only worked in flock management for a short time, so his achievement was acknowledged as being particularly outstanding. Fellow Gold Award winner Martin Wilson has already scored a number of 400 Club successes and commented: "Achieving high scores is all about attention to detail. It's the little things that matter, and these - plus great teamwork - can make all the difference!" M Beaumond had previously achieved the highest ever Moy Park EPEF and has already exceeded this with a new result. Congratulating him, David Harkin said: "It is fantastic to have such successful Moy Park broiler farmers within our supply chain and this consistent excellence makes us immensely proud".