How one food processor is optimising chicken wing parts
With growing shortages of skilled labor, Marel Poultry is looking for ways to intensify automation levels in poultry processing plants.
One example of such an automated process is Q-Wing. Marel Poultry has developed this unique chicken wing part grading and distribution solution in response to demand from the market for higher wing yields and less manual labor.
Chicken wing parts are very popular as snacks. Super Bowl Sunday in the USA alone accounts for the consumption of 1.39 billion chicken wings. To provide such quantities to the market, processors need to have a focused wing cutting, batching and distribution process that produces both higher volumes and more consistent quality, with the least cost and hassle.
High potential
Marel Poultry's Q-Wing is such a system; integrated in the ACM-NT cut-up system, it comprises a selection of wing cutting modules, an IRIS visual grading system, sophisticated logistics and Innova controlling software.
In general, poultry processors see wing part sorting as a very labor-intensive process. Particularly in markets with high potential for wing products, the adequate assessment and distribution of wing parts will add enormous value. In such cases, Q-Wing is the ideal solution, automating many manual operations and increasing wing yields.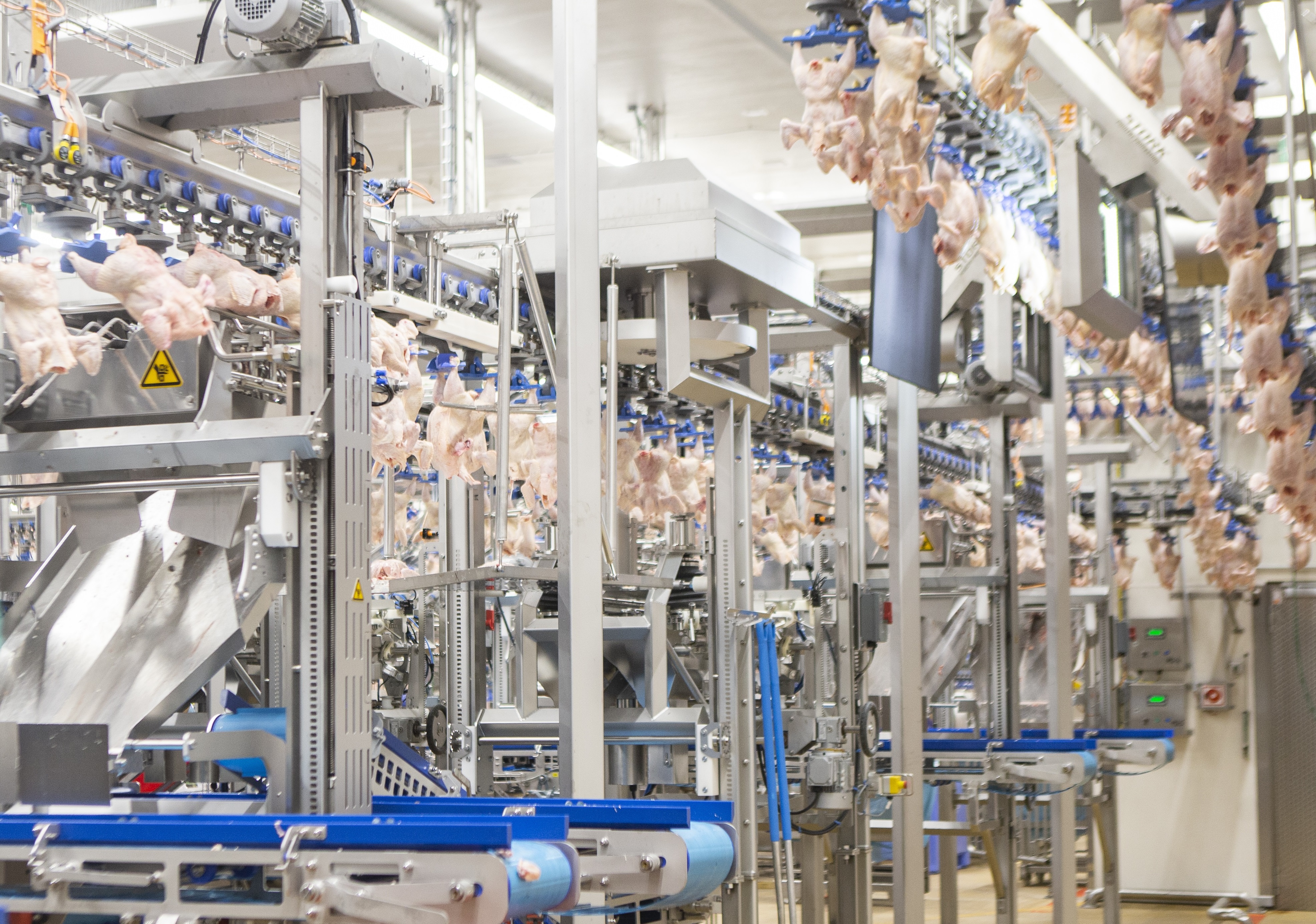 Consistent quality

Once its IRIS camera system has visually assessed the quality of the wings in the line, Q-Wing knows exactly which parts of each left or right wing are A and B graded. If, for example, only the left first joint is damaged, the left second joint can still be processed as an A grade item and so can all right wing parts. This helps to secure consistent quality and raise wing profits.
The right products in the right place
The sophisticated logistic system comprises multiple conveyor belts, leading to separate packing stations for the different A and B grade drummettes, wingettes and whole wings. Left and right wing parts can be kept separated or can be mixed. Such an accurate sorting procedure considerably reduces the amount of products to be trimmed and produces minimal giveaway owing to Q-Wing's ability to direct the right products to the right place.
Objective and reliable
Q-Wing also automates many actions previously carried out by personnel and improves the assessment process. The reliable IRIS visual grading system is always objective and consistent, as it doesn't get influenced by quality issues of previous batches and doesn't get tired at the end of the day. All in all, Q-Wing enables processors to assign maximum value to wing products, providing a fully automated process that runs smoothly and headache-free.