Pure Breed hosts flagship Yemen conference at timeless Jordan location
Ross TMEA team and Ross distributor share latest flock management information with customers.
Pure Breed is the exclusive distributor for the Ross® 308 breed throughout Yemen, and the company recently organised its first seminar outside Yemen. On the 14th April 2019, Pure Breed hosted a well-received seminar at a venue close to the Dead Sea in the country of Jordan, welcoming an audience of nearly thirty Yemeni poultry industry professionals from both government and the private sector.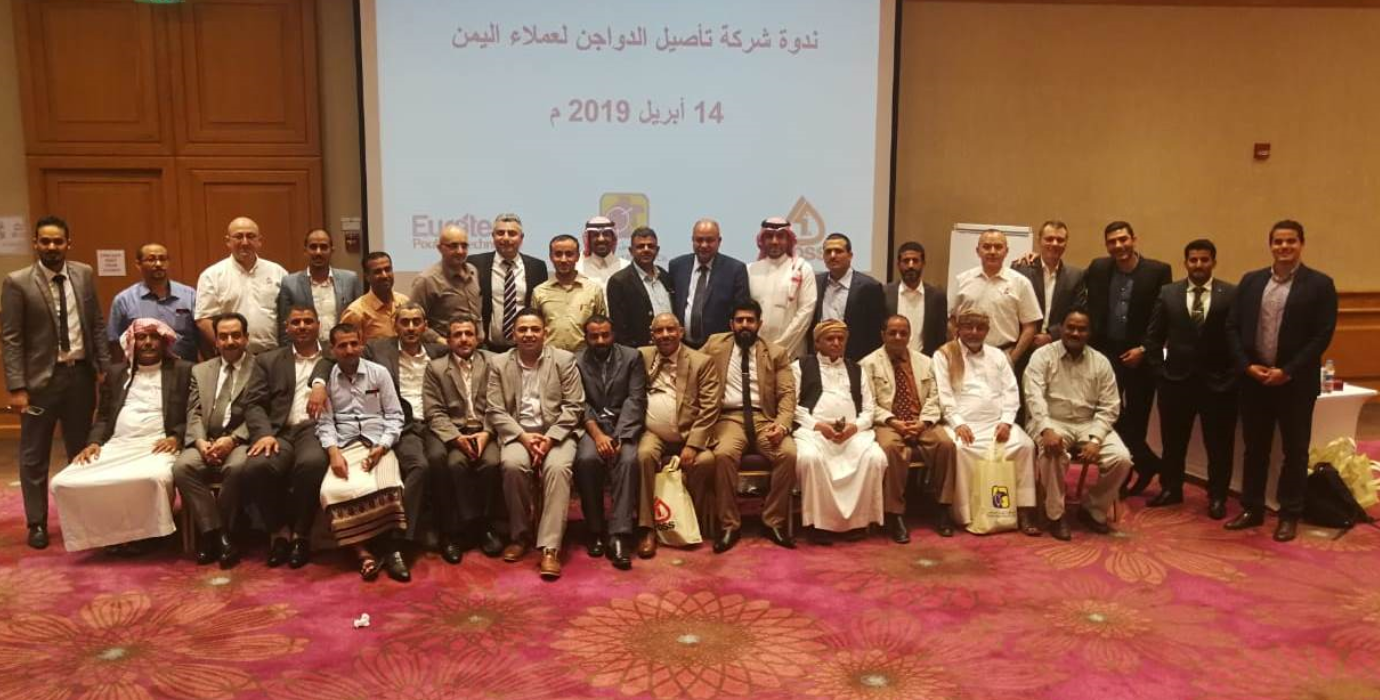 An informative seminar
An atmosphere of free discussion The day-long meeting focused on the superior performance of the Ross 308 in the region and what makes the Ross 308 the breed of choice, with particular attention given to overcoming supply challenges within Yemen. The seminar was highly interactive, and was greatly enhanced by customer contributions in an atmosphere of open discussions and honest opinions. "This was our first overseas gathering with the Yemeni industry," says CEO of Pure Breed, Moeen Alkhatib. "We wanted to show our appreciation to our customers in Yemen - so seeing them appreciate the value of this informative seminar and its presentations is what made the meeting a success for us. Pure Breed is committed to supplying and supporting the Yemeni industry now and in the future".

Reviewing market challenges Moeen discussed a number of challenges including disease and logistics, in global, regional and Yemeni markets at the seminar, whilst Bulent Tanyidizi, Ross MEA international commercial manager, gave an overview of Aviagen® and Ross commercial activities in the MEA region. International Technical Service Manager TMEA, Murat Yakar, gave best practice advice on achieving top performance for Ross parent stock during brooding, rearing and production, while Seyfi Ay, Aviagen nutritionist, discussed the basics of nutrition to maximize performance through the use of local ingredients. There were also addresses from Borhan Elmeki, Pure Breed technical service veterinarian, on vaccination and vaccination biosecurity, while his veterinarian colleague, Abdelaziz Alnoshan, provided a comprehensive Yemeni market update.
"I would like to thank Pure Breed for their wonderful and informative seminar," says Deputy General Manager of Awda Poultry Company, Muhammad Odhah. "It was a great pleasure to meet everyone in person – and on behalf of Awda Poultry Est, we would like to wish everyone in the Ross MEA team and Pure Breed a prosperous and successful future".