Arbor Acres and Ross Brands on display at China Animal Husbandry Expo 2019
Aviagen® China featured the Arbor Acres® and Ross® brands of broiler breeding stock at the China Animal Husbandry Expo (CAHE) 2019, which took place May 18-20 in Wuhan City,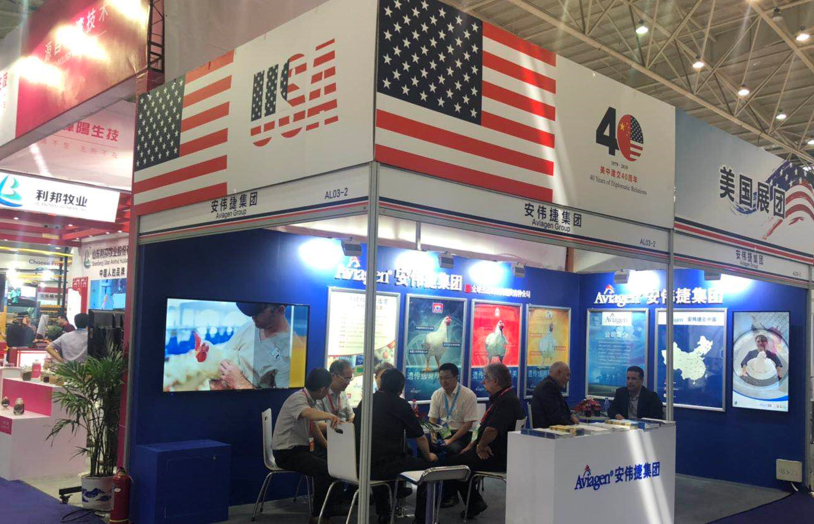 Hubei Province, China. CAHE 2019 marks Aviagen's 17th year to exhibit at CAHE. Arbor Acres and Ross birds are known in Asia for their feed efficiency, environmental hardiness, livability and healthy growth rate, which reap multiple business benefits for poultry producers.
Demonstrating global reach, local touch
The Aviagen China team took the opportunity to meet with customers throughout Asia, discussing with them ways to improve upon past successes and achieve the highest level of performance, health and welfare with their flocks.
Aviagen's strategy is to help provide the world's growing communities with a reliable, safe and affordable source of protein. In doing so, the company takes a global reach, local touch business approach. Thus, as its global footprint widens, Aviagen's support teams remain focused on local customers, working hand-in-hand with them to enhance their productivity and success.
Important industry event
CAHE represents Asia's largest gathering of livestock professionals. This year the event saw close to 180,000 visitors from around the world, with 1,178 exhibitors from about 40 countries participating.