Presidential candidates called upon to increase fairness for family farmers
A coalition of farm and food organisations have called for fairer treatment for American family farmers.
Thirty-five farm and food organisations called on elected officials and candidates running for office to address the disproportionate market power held by the giant agribusinesses that dominate livestock and poultry markets. The list of priorities for creating fair and competitive markets for family farmers is endorsed by groups from across the country that represent producers raising livestock and poultry.
"Our food system is clearly rigged. While just a handful of multi-national corporations have been allowed to exert more and more control over every step of the agricultural supply chain, farmers and ranchers have been left to cope with higher production costs and fewer marketing choices as well as unfair and abusive business practices. These factors have contributed to the increasingly slim profit margins that have forced too many farms to close their doors.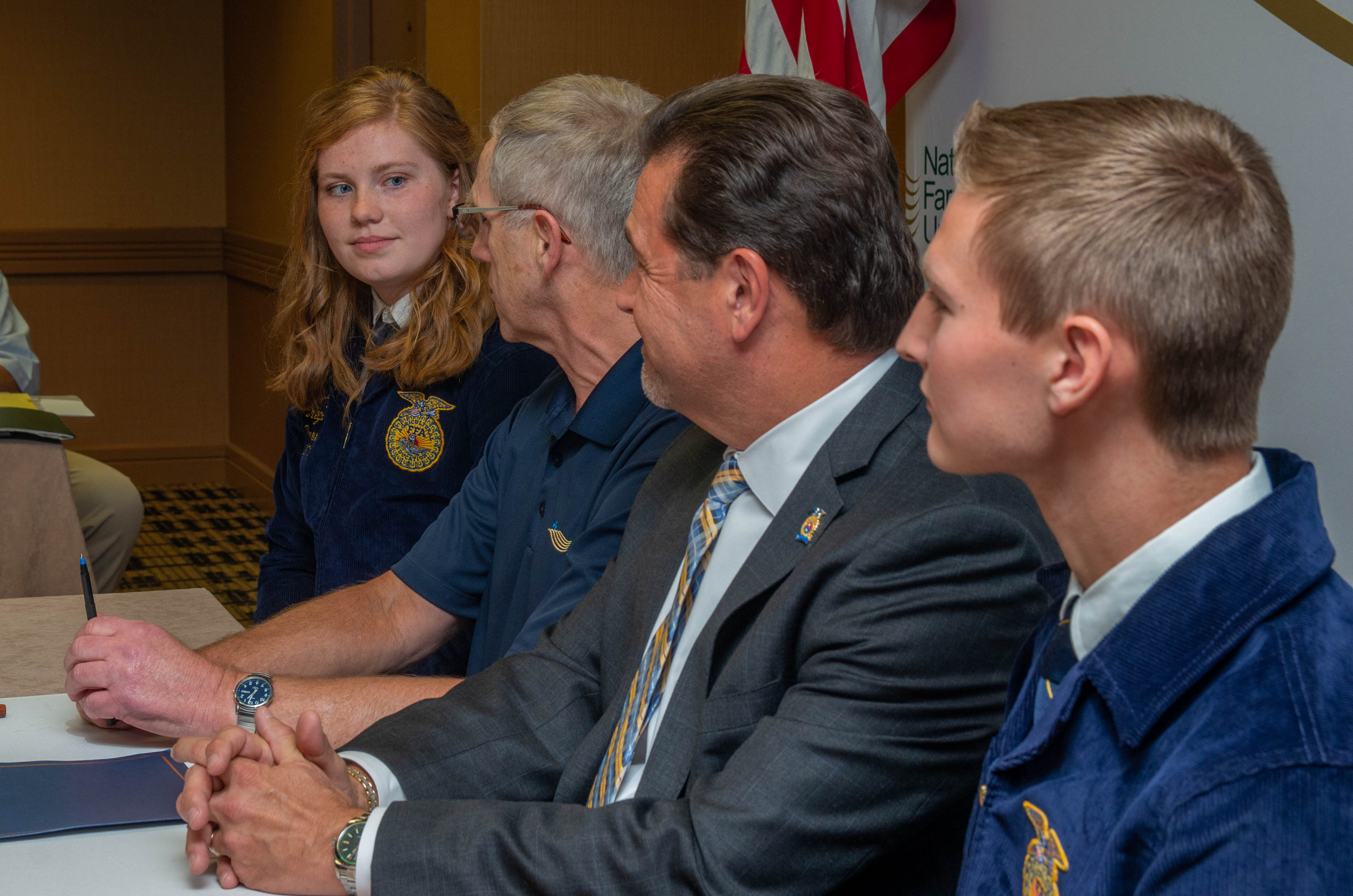 "Between 2012 and 2017, nearly 70,000 farms went out of business, most of which were mid-sized, family-owned operations," said National Farmers Union (NFU) President, Roger Johnson. "In light of these circumstances, it is critical that we act now to restore fair competition to agriculture. As the field of 2020 candidates vie for the presidency, we urge them to take the issue of corporate consolidation and anti-trust enforcement seriously by incorporating these recommendations into their platforms."

The policy changes urged by the groups are needed because the largest meatpackers and processors control all stages of food animal production, forcing farmers into one-sided contracts that eliminate market transparency, depress prices, undermine the livelihoods of independent farmers and ranchers, and threaten farmers' ability to adopt sustainable production practices.
"Our farm advocates have taken in hundreds of hotline calls from livestock and poultry producers in recent years struggling to make ends meet," said Sally Lee, Associate Director of RAFI-USA. "These are hardworking farmers who are experts at what they do, but the marketplace has been rigged against them. Farmers deserve dignity and respect for their work, and we cannot let their basic rights be written off in the fine print of an unfair contract."
The groups are calling on elected officials and candidates to support measures to rebalance the economic relationships between farmers, ranchers, consumers, workers, and food companies, including policies to:
Enforce and strengthen antitrust and fair practice laws, including enforcement of the Packers & Stockyards Act
Ensure access to fair farm credit, including holding lenders accountable for equitable lending practices
Restore mandatory country-of-origin labelling for beef and pork.
Stop subsidising overproduction, including restricting government loan guarantees to large-scale contract operations
Break up food and agriculture monopolies, including instituting a moratorium on new mergers in the food and agriculture system
Stop subsidising foreign corporations, by prohibiting federal procurement programmes from buying meat from animals born, raised or slaughtered outside the US
Level the playing field for independent processors, including addressing the bias in food safety regulations toward large corporate slaughter and processing facilities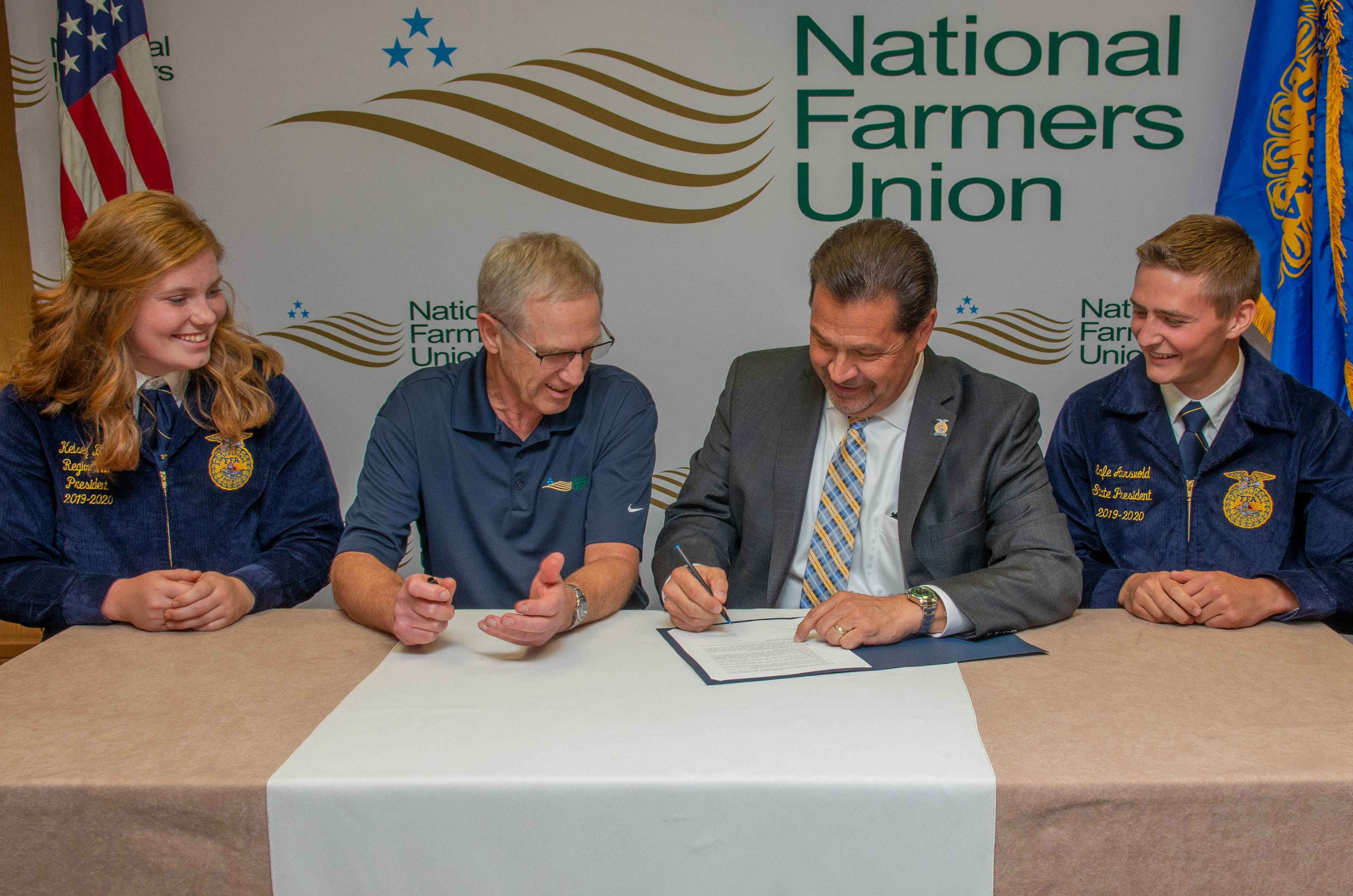 "NSAC has long championed legislation and rules that maintain fair competition within the livestock industry," said Candace Spencer, policy specialist for the National Sustainable Agriculture Coalition. "Without fair competition, livestock growers are forced to participate in a system built around inequitable pay and retaliation, with little to no recourse. We support the principles included in this document, which will help the livestock industry make major strides in increasing fairness for livestock growers, and urge elected officials and candidates to do the same."
The groups that endorsed the priorities list are:
The Campaign for Contract Agriculture Reform
Carolina Farm Stewardship Association
Center for a Livable Future
Community Farm Alliance
Dakota Rural Action
Family Farm Action
Family Farm Defenders
Farm Aid
Farm and Ranch Freedom Alliance
Farm Women United
Food & Water Watch
Food for Maine's Future
Government Accountability Project
Idaho Organization of Resource Councils
Illinois Stewardship Alliance
Institute for Agriculture and Trade Policy
Iowa Citizens for Community Improvement
Kansas Farmers Union
Missouri Farmers Union
Missouri Rural Crisis Center
National Center for Appropriate Technology
National Family Farm Coalition
National Farmers Union
National Sustainable Agriculture Coalition
Nebraska Farmers Union
New England Farmers Union
Northwest Atlantic Marine Alliance
Ohio Farmers Union
Organization for Competitive Markets
Powder River Basin Resource Council
Progressive Agriculture
RAFI-USA
R-CALF USA
Rural Coalition and Western Organization of Resource Councils