Aviagen LLC at Meat and Poultry Industry 2019 in Moscow
Aviagen shares advice on breeder and broiler nutrition
In May, Aviagen® LLC welcomed poultry industry professionals from throughout Russia to its stand at the 2019 Meat and Poultry Industry exhibition in Moscow. The regional support team was on hand to demonstrate its theme of "Commitment to the Poultry Industry."
During the show, the team hosted a seminar, "Key Points of Breeder and Broiler Nutrition," which was met with interest and enthusiasm by participants. The seminar was led by Adam Sacranie, Senior Nutritionist at Aviagen, who shared important advice on key aspects of flock feeding and nutrition.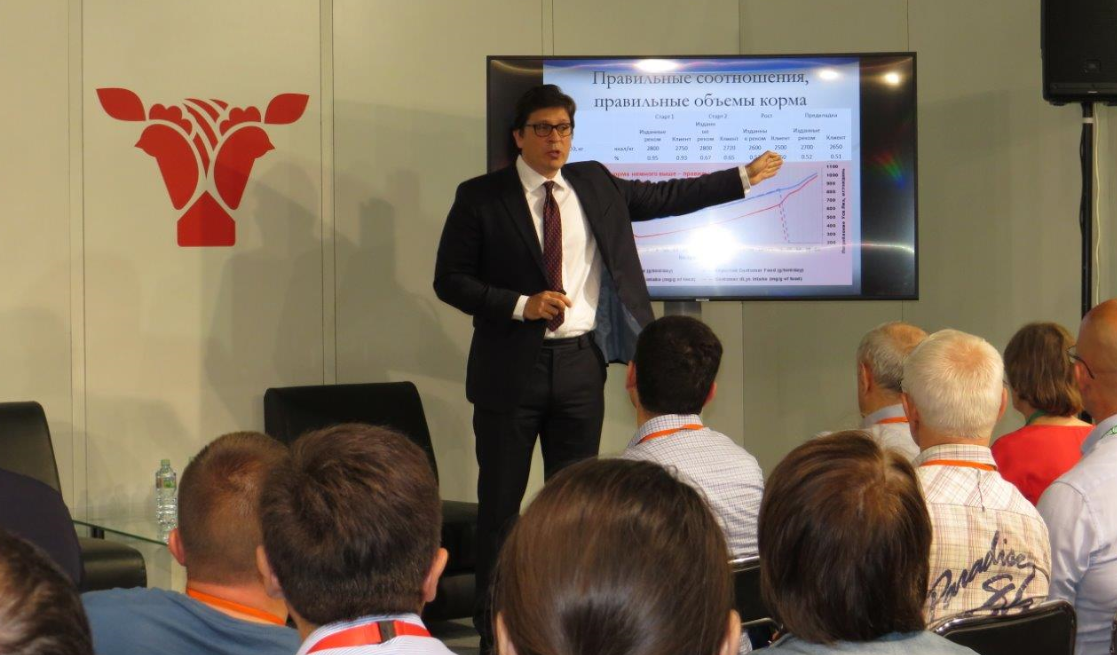 Discussions centered on the ingredients of feed, the importance of the correct nutrient ratio and the necessity of maintaining the balance of amino acids.
These topics, according to Sales Manager Marina Cherekaeva, are very important for modern poultry industry. "Balanced feed is paramount in giving birds the best care, and the result will be healthy, productive chicks," she pointed out.
"The Aviagen seminar was of great interest to Russian growers, as it provided sound advice for optimum flock health," said Asti Group President Narine Bagmanyan.
Svetlana Kruglova, a Nutrition Specialist at the poultry farm "Mazheninovskaya," noted, that the seminar, as well as other show meetings and events, offered substantial information that she will be able to apply in her daily work.