Cobb Europe charity clay shoot raises a record £16,500
The 10th annual Cobb Europe Charity Clay Shoot set a new fundraising record, collecting £16,500 - double the amount raised the year before.
The June event took place at the High Lodge Clay Shooting Ground in Darsham, Suffolk, and brought together more than 160 poultry industry professionals from the United Kingdom, Ireland and the Netherlands for a day of friendly competition.
Participants at the 2019 Cobb Europe Charity Clay Shoot competed as both teams and individuals with proceeds going to a new charity this year: the Stroke Association. Cobb selected the Stroke Association as their new charity focus for 2019 after three years of supporting the Royal Papworth Hospital Charity.
A new top prize has also been created called the Steve Graham Top Shot, in memory of a Cobb Europe team member who passed away last year. He attended the charity shoot each year and was well-known by all the regulars who returned in 2019.
"It's wonderful to be able to donate such a large sum to the Stroke Association and remember Steve," said John Vincent, director of quality assurance for Cobb Europe and charity shoot team organizer for the last nine years. "The size of the event has grown significantly since its start in 2010. The attendance from across the industry demonstrates such a willingness to support good causes."
Nick Beavis of the Slate Hall team won the top shot honour as the highest individual, with an excellent score of 94 out of 96. Andrew Stephenson and Eric Chapman both from the Chapmans team were close on Beavis' heels, with scores of 92 and 91 respectively. Chapmans won the team shield with 316 out of 400 in the four 100-bird team flushes.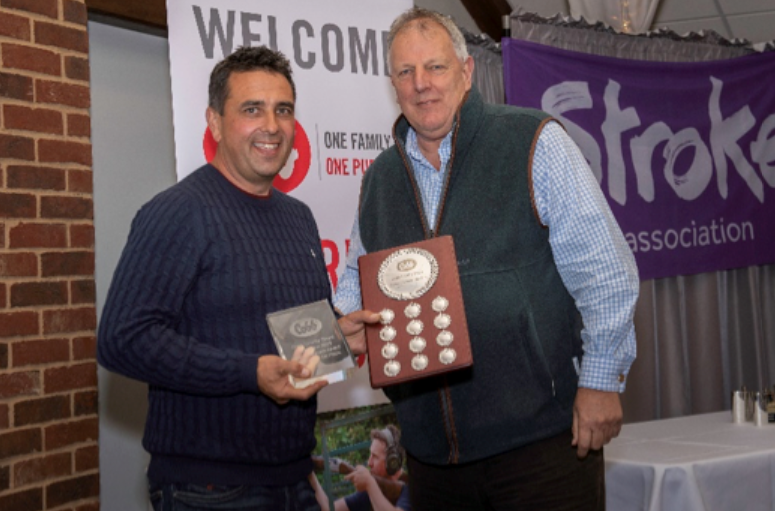 The 2019 event was made possible by C.E. DAVIDSON LTD., experts in poultry house construction that served as the principle sponsor for the second year in a row.
"As always, we are proud to support this great event. It's an opportunity for us to spend a great day with people from across the poultry industry raising money for a genuinely worthy cause," said Nathan Davidson, director at C.E. DAVIDSON, LTD.

To keep the giving spirit year-round, Cobb Europe team members get creative, organising office raffles and company fun days with proceeds going to charity. Earlier this year, the team presented the Royal Papworth Hospital Charity with a cheque of over £40,000 from a combination of funds raised through three previous shoots and other efforts.
"Cobb Europe's generosity allows us to support groundbreaking work, be it research into cardiothoracic treatments, supporting staff education, or providing the highest standards of care for our patients," said Maxine Taylor, partnerships and engagement manager for the charity. "Royal Papworth Hospital Charity puts the patients of the hospital at the heart of everything we do, and thanks to the outstanding fundraising efforts of Cobb Europe, we continue to move forward as a globally renowned center of excellence."
Interested in participating in the 2020 Cobb Europe Charity Clay Shoot? The event will take place on June 10, 2020. Email Tom Procter, UK account manager for Cobb Europe, at [email protected] to register and for additional information. Spots are reserved on a first-come, first-served basis.