Daily US grain report: markets mixed to weaker early Friday
US grain futures prices were weaker in overnight trading. Corn, soybeans and wheat were all down around 1 to 3 cents ahead of the opening of the US day session.
Traders have quickly digested and moved past Thursday's USDA supply and demand report, which was deemed bearish for corn and friendly for soybeans and wheat. Yet, all three markets posted gains at the close Thursday (11 July), with solid gains reported in corn and wheat.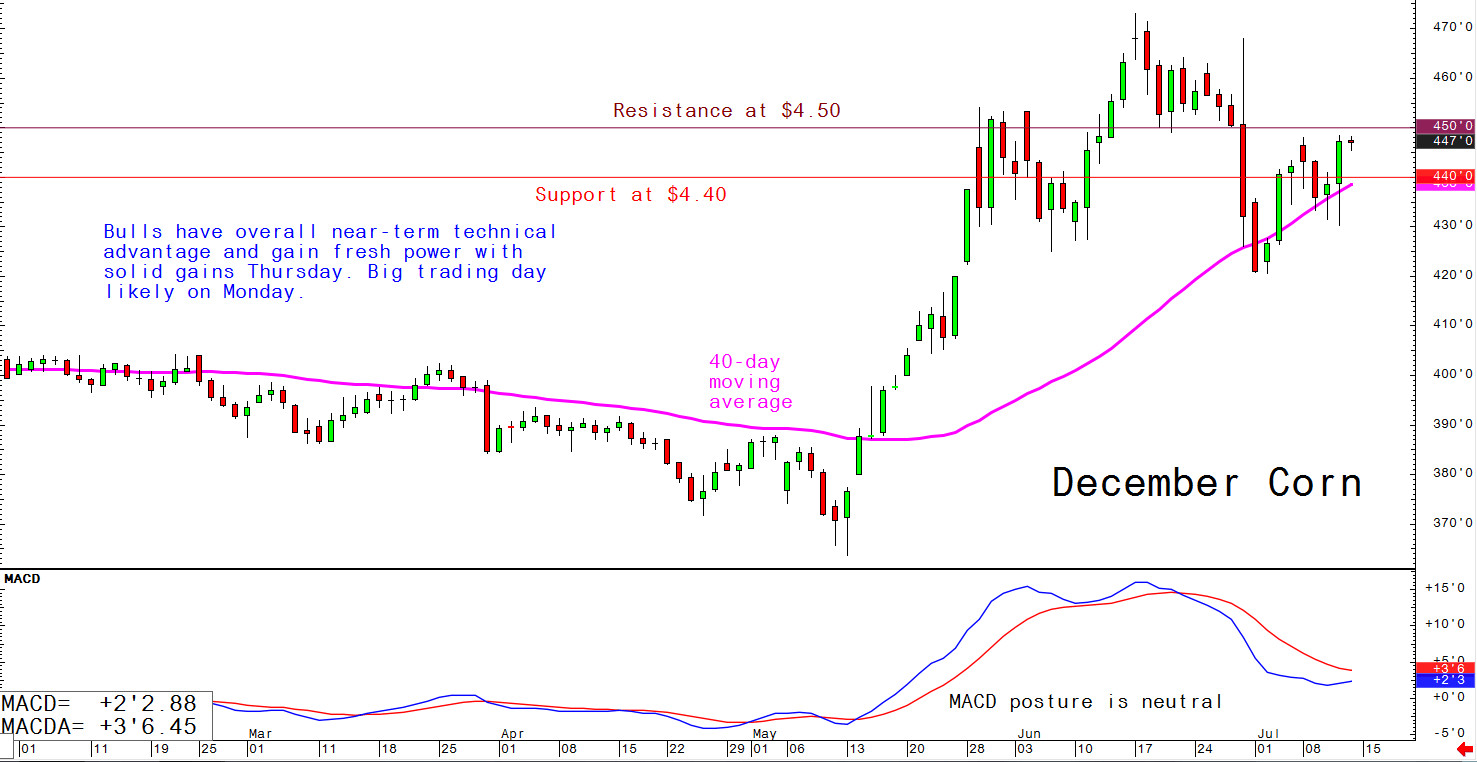 On this last trading day of the week, grain traders are focusing on weather in the US midsection. A powerful tropical storm in the Gulf of Mexico could wind up dumping some needed rainfall in the eastern Corn Belt early next week, or not. Weather forecasters are not in agreement on the storm's path once it reaches landfall. With much of the Corn Belt now in need of a good drink of water, weather forecasts are driving the grain markets. Next Monday (15 July) looks to be one of the more important grain-trading days of the summer, as updated weather forecasts coming out of the weekend will drive prices and likely make for higher volatility on Monday.
Grain traders are a bit downbeat Friday morning following an apparent setback in US-China trade negotiations. While both sides are talking, President Trump said on social media Thursday that China is not living up to its promise to buy more US agricultural products. Chinese media is issuing negative-leaning reports on the trade discussions with the US.