KFC signs up to the Better Chicken Commitment
Momentum is building behind a broiler revolution with pledges from a growing number of businesses to sign up to the European Chicken Commitment.
Over 30 companies have signed up in Europe including M&S, Unilever, Nestlé, Waitrose, Danone and Elior Group and today (12 July), excitingly, the iconic chicken brand, KFC has announced that it will be joining their ranks.
KFC has pledged to implement better standards for its broiler chickens by 2026 including more space (stocking density to meet 30kg/m² or less), improved enrichment provision and healthier, slower growing breeds across the UK & Ireland, Germany, the Netherlands, Belgium and Sweden. This decision alone will impact the lives of 72 million chickens, and approximately 4 percent of those raised in the UK each year.
Compassion's Director of Food Business, Dr Tracey Jones, said: "It is fantastic to see such an iconic chicken brand boldly commit to such significant welfare improvements. Compassion has been working with KFC for nearly 10 years and we are delighted with their genuine desire to do the right thing, not only for the chickens in their supply, but for a wholescale market shift towards better chicken too."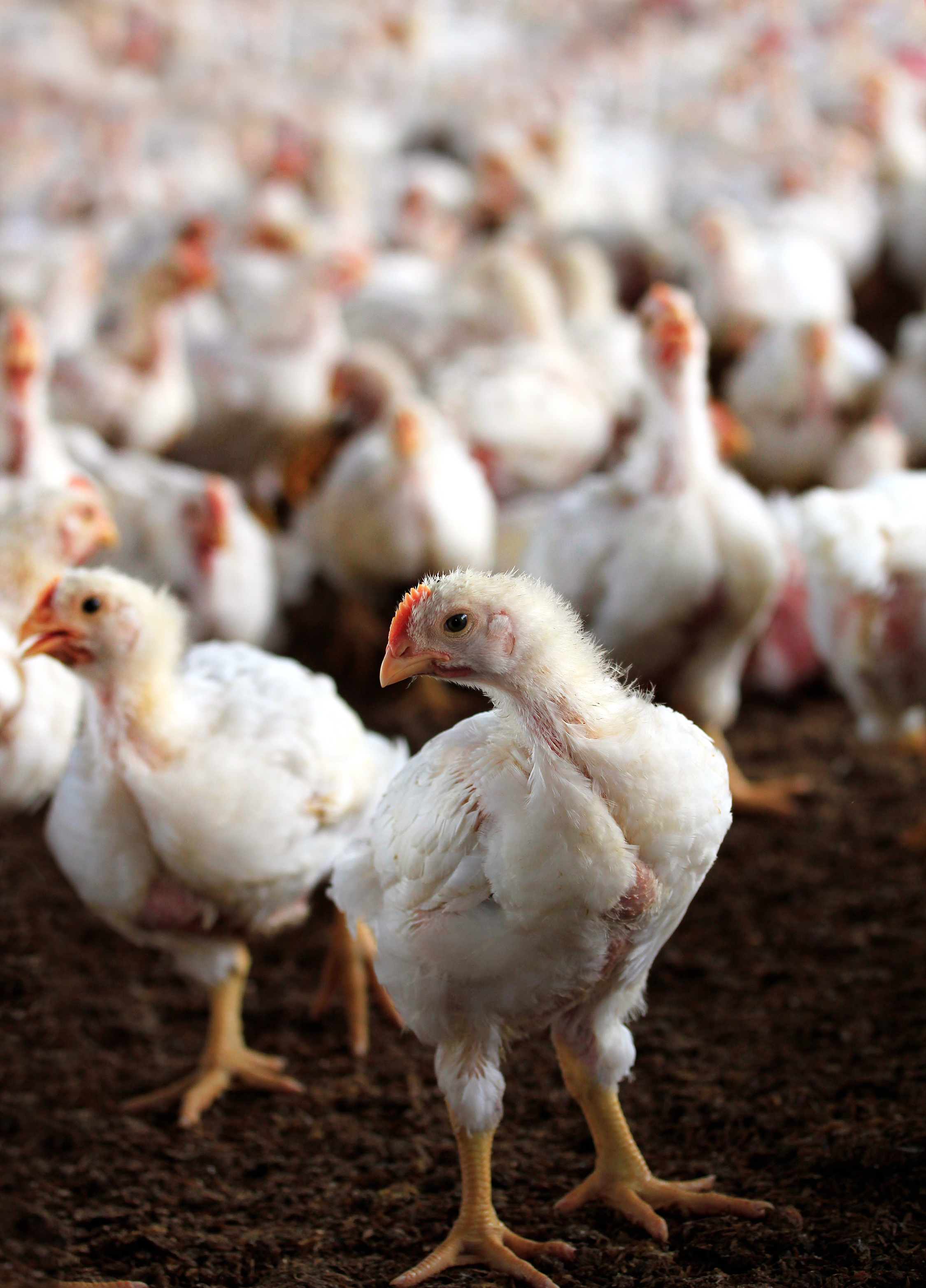 KFC are not alone. In June, Monoprix became the first retailer in France to sign up to the ECC and was celebrated at Compassion's recent Good Farm Animal Welfare Awards where they were presented with a Good Chicken Award. Leading contract caterers, Sodexo and Compass Group have also in the last month, committed to sourcing 100 percent of their chicken meat from systems compliant with the ECC criteria across all their European operations, by 2026. Compass Group was the first food service company to sign a similar pledge in the US to introduce higher welfare standards for broilers by 2024, and Compassion is delighted they have now extended their chicken commitment across Europe too.
An awareness of the need to improve the welfare of broilers has slowly but surely been growing. Back in 2015 Unilever's Knorr brand was presented with a Special Recognition Award by Compassion for its ambitious commitments to source 100 percent of the chicken, pork and beef used in its soups, sauces, and bouillon products from higher welfare standards, globally by 2024. Knorr is responsible for around 80 percent of the volume of chicken used by parent company Unilever and more than 102 million broiler chickens are set to benefit from their commitment.
Since 2015, the Knorr brand has been working closely with Compassion to successfully transform its supply chain. Both parties said at the beginning of this journey that individual companies cannot do this alone – they need others to join from across the food sector and we need to work together to make change happen.
There needs to be cooperation and engagement between suppliers, retailers, manufacturers and food service companies as well as assurance schemes, industry bodies and ultimately the consumer to make such commitments viable.
Commitments are just the first step and much more work is needed to understand supply chains, find commercial supply chain solutions and secure supply before companies can begin to implement their better chicken policies.
Building a roadmap now will allow companies time to research and implement the changes required to fulfil their welfare commitments. By working together and exploring business to business connections, by reducing waste and capitalising on spreading the cost over the full carcass and full house production, higher welfare production can become a reality.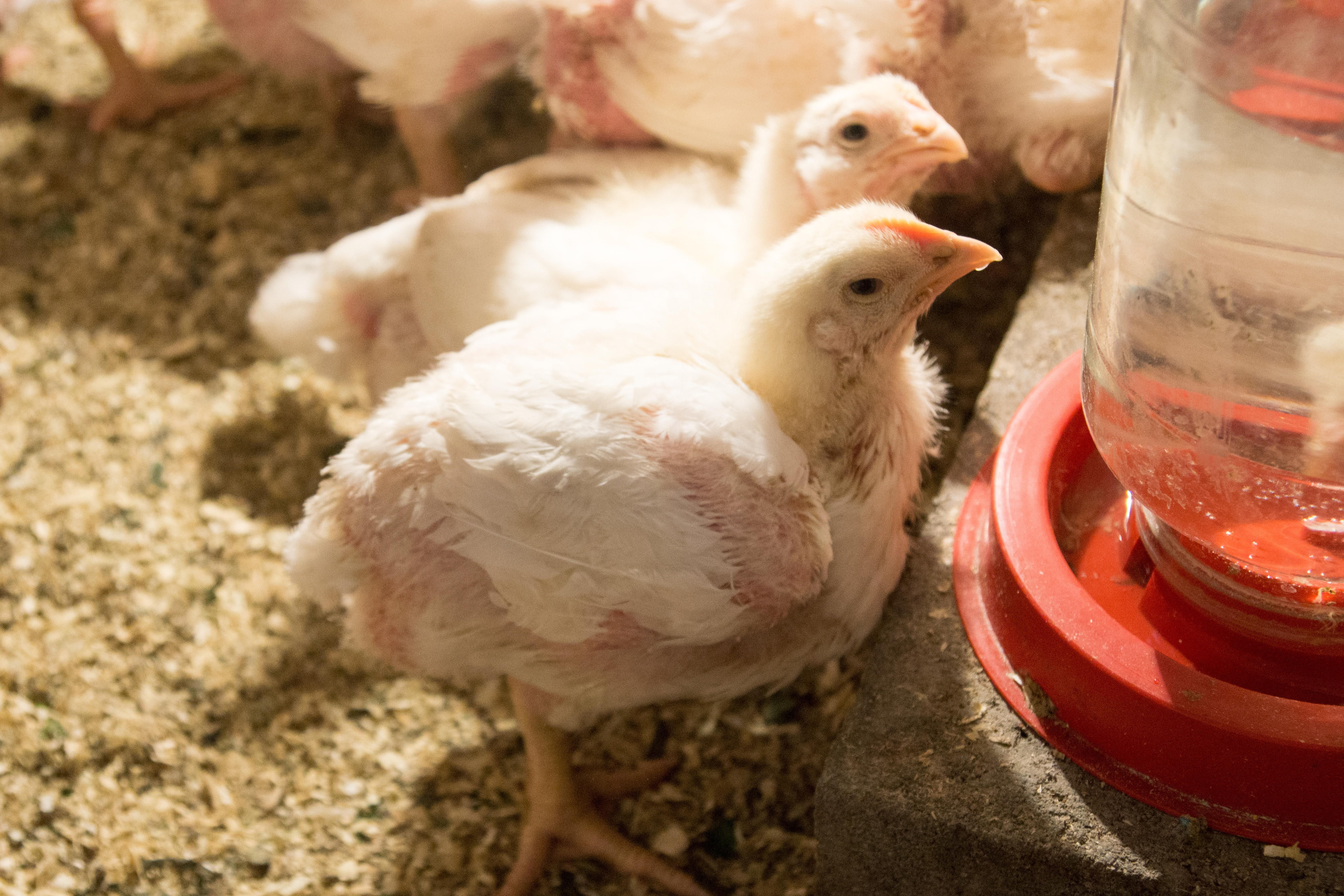 Meanwhile, suppliers need to remember that while higher welfare production may cost more savings can be made – for example significantly fewer antibiotics are used when robust, slower growing breeds are reared, and there are fewer economic losses associated with meat quality issues. In addition, there are health benefits for chickens and humans[1] alike, when higher welfare standards are implemented.

There is a sense that we could be on the cusp of a significant change for broilers but there is still a way to go until we reach the tipping point as we saw occur with pledges on cage-free eggs. A similar result for broilers can only be achieved by more businesses adopting the ECC so the demand for higher welfare chicken tips the balance in its favour and suppliers are enabled to adopt higher welfare farming methods to keep up with demand.
Seven of the world's largest food companies founded the Global Coalition for Animal Welfare (GCAW) in 2018 in an effort to unite together on a global platform with animal welfare experts to advance animal welfare throughout the global food chain and force change on the scale that is required.
Aramark, Compass Group, Elior Group, IKEA Food Services, Nestlé, Sodexo and Unilever have combined revenues of $165 billion, and serve 3.7 billion customers per day. These companies launched the Coalition to collectively address systemic barriers to improving animal welfare, accelerate the development of standards and drive progress on key welfare issues, of which one is improving broiler chicken welfare. While KFC is not a member of GCAW, it subscribes to the idea that they cannot improve broiler welfare alone.
Paula MacKenzie, CEO of KFC UK & Ireland, said: "Our business depends on the health, sustainability and reputation of chicken farming, and our customers care about improving the lives of the chicken we buy. That's why we're adding our voice to the campaign and encourage others to do the same – because to inspire real change and provoke meaningful action, we need the industry to move with us."
With roughly 50 billion chickens raised and killed for their meat each year worldwide, meaningful action to improve welfare policies is no small task. However, the ECC provides the guidance to the key standards that a business needs to adopt and to help ensure this happens.
Dr Tracey Jones again: "It is truly significant that a fast food giant like KFC and one whose very raison d'être is chicken should commit to the ECC and we hope many other companies follow their example. No single business, NGO or supplier can make change happen on their own. We must all work together and encourage every food business to sign up to the ECC and commit to real, impactful improvement to the lives of broiler chickens around the world."
"As we understand the fragility of our global food system and the need to consume less meat for healthy and sustainable diets, we were delighted to see KFC join the movement towards plant-based choices with the trial of their hugely successful Imposter Burger. Diversifying the protein in our diet and ensuring the meat we eat is from higher welfare sources, is critical to the success of our future food system."
[1] Research reviewed in Nutritional benefits of higher welfare animal products, 2012. Compassion in World Farming.