New carton packaging module
Prinzen has announced its new carton packing module to help optimise packing for producers.
Laying hen farmers want to be able to handle daily egg production in the most efficient way, from egg belt, quality selection, packing to 30-cell tray and finally to the egg pallet. For most producers the standard procedure is to deliver pallets to a central packing centre to repack eggs for retail and distribution.
At the same time there is a growing desire by farmers to respond to food trends by offering fresh eggs at the local market, by direct on-farm selling or indirectly to consumers via supermarket or retail. For this, Prinzen offers the Carton Packaging Module (CPM), on-farm handling of egg carton boxes.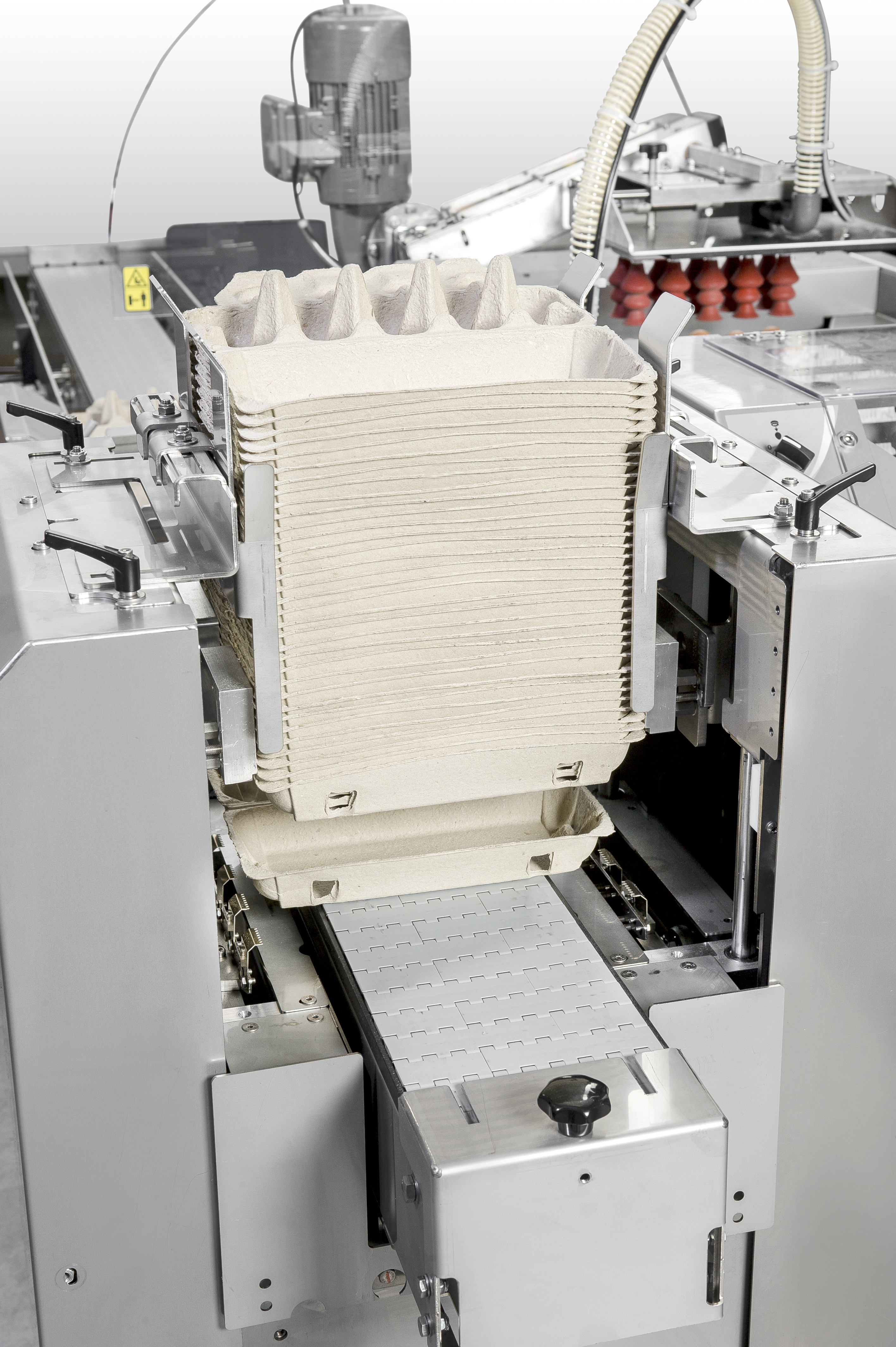 Egg box types

Depending on local regulations, eggs need to be checked for quality, sorted in a specific weight range and then packed in small consumer boxes. To meet this demand, Prinzen developed the Carton Packing Module for packing eggs straight into (consumer type) carton egg boxes. It handles the most commonly used packaging types of the brands Huhtamaki, Hartmann and CDL Omnipac. Switching to carton box packing takes a few minutes and can be done by the operator without special tooling.
The Carton Packing Module requires no additional floor space and fits in with the modular set up of the Smartpack and Prinzen70 egg handling units.